Executive Report by the Guardería GRACHY 
Last December 2019, the coronavirus unleashed. It wasn't until February 2020 that WHO, (the World Health Organization) labeled it a pandemic. In response, the government of El Salvador took various measures to prevent its spread, including: airport closures, social distancing, border closures, and others. In terms of education, the President of the Republic ordered the closure of public and private educational centers, effective March 11, 2020. The Government of El Salvador has been consistently delivering awareness campaigns to educate the population on prevention measures.
As an Educational Institution and Nursery, GRACHY has been standing in solidarity with parents. We have been adapting to the circumstances as they have unfolded. Initially, we continued supporting parents who had to work and had no place to leave their children. To support the needs of our essential workforce, we extended education services to the boys, girls and adolescents that are part of the GRACHY family, some part-time and others, full-time.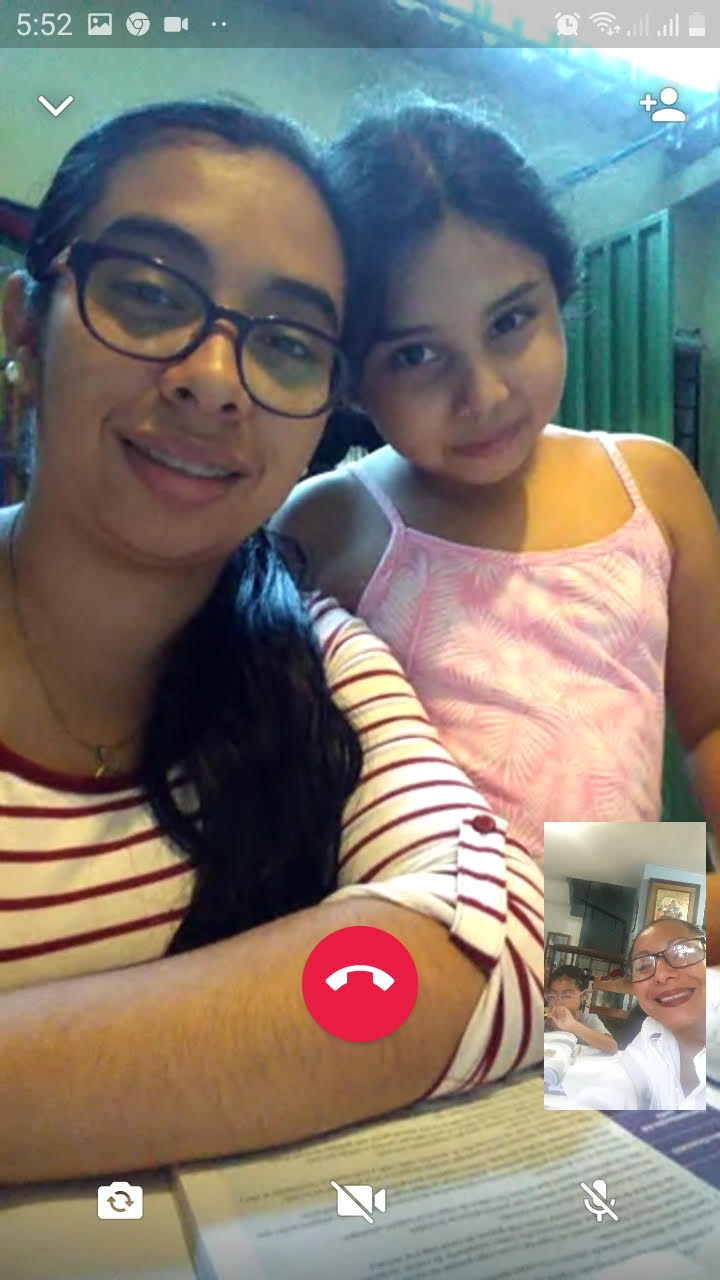 We remained working actively, extending the hours of attention, providing multiple food services and designing special activities. We also created games and educational exercises, to lower the anxiety and stress levels that started to spread among our families. We incorporated a health curriculum with an emphasis on hand-washing, the use of alcohol gel, covering the mouth with the forearm when coughing or sneezing, etc.
However, our work was limited, given that the State ordered Home Quarantine as of March 22, and the closure of shops and service industries. From then on, we looked for alternatives to maintain communication and support for parents and children with the daily homework assignments now delivered through online education by their respective schools. In order to support our families with the transition from in-class to online education, we created a WhatsApp Group for our parents, to extend daily support with curriculum questions, clarify confusion with assignments, provide step by step assistance in explaining content, and address questions that arise regarding school guides.
Another important action step we took, is the creation of the free homework club where we periodically meet with our students to support them with schoolwork. This type of educational support takes place among neighbors in a small community where everyone is very united, of course keeping distance and cleanliness measures, such as the use of masks to prevent contagion.
The development of our educational coaching is done through video calls and ongoing voice and text messages that are sent individually and through groups. We follow up on school assignments, and deliver special health curriculum designed by the GRACHY team of doctors to boost prevention efforts.
As part of our family outreach and support efforts, GRACHY shares games and activities that families can do at home so that the children do not feel bored and families strengthen their bonds. And most importantly, we periodically make video calls to transmit our love and affection to the children.
The Ministry of Education of El Salvador, recently indicated that online study will continue.  Virtual instruction will take place during scheduled business hours, and instructors will continue assigning and uploading homework through websites under the Home School program. This mode of learning will stay in place until it is safe to resume face-to-face activities. However, some private institutions have already issued statements indicating that instruction will continue through virtual means for the rest of the school year.
The transition to online education has created new demands for training and support of all users. A training program is needed to coach teachers, parents, grandparents and children on the use of virtual platforms.
Virtual platforms will be needed for educators to do their work. We will also need to design virtual adaptations of psychological, emotional and health curriculum. The transition from face-to-face education to semi-face-to-face and virtual modality have an emotional and social impact that also needs to be addressed.
Children and their families are not used to the home study system, which limits in some way the assimilation of knowledge. To be effective, train the trainer programs will be needed and educators will require investment in equipment.
From our beginnings, GRACHY has maintained that the educational system in El Salvador has many deficiencies. We reaffirm that after this crisis, we will have to confront many issues in addition to health concerns; we will have to confront economic, emotional and social challenges, among others. However, we are keeping a positive outlook and adapting to the crisis so that our institution can continue providing our services and stay on its feet. Our budget has always been limited. We have only received monthly payments from parents who are able to pay, and most cannot. With the current emergency and the recovery period that will follow, parents' needs for GRACHY support will be great. The demand for our educational, emotional and health support will grow, but our resources and those of the fathers and mothers who lost their sources of income will be uncertain. For the families that used to contribute a small amount monthly, even that payment will be a challenge. GRACHY will continue to be here, unconditionally supporting the parents, grandparents and children who need us. We trust in God that He will touch hearts and open doors and altruistic people will help us support the continuity of our program. We have many goals and dreams to achieve, including many educational strategies we are designing to confront today's challenges.
COVID-19 has shown us that globally, we have inadequate infrastructures to confront this type of epidemic. To add to the global challenge, in our country of El Salvador, access to the health care system is very limited, and this is especially true for the families that GRACHY serves. We lack a health culture of prevention. Most of our families in El Salvador spend each day working hard to provide for the daily bread. As part of our work, GRACHY is designing a pandemic prevention program to supplement our educational services. We want our youth to live healthier lifestyles and develop strong immune systems. GRACHY will also continue providing psycho-social support so that our students can positively adapt to cultural and educational changes and break with unhealthy patterns for a happier, healthier, educated El Salvador.
*****************
To Learn More About GRACHY' s mission, approach to education and amazing team, read our interview with GRACHY.