On April 1, 2020, Panama inaugurated a new protocol to limit the spread of COVID-19: a gender curfew. Under this practice, women can only leave their homes on Monday, Wednesday, and Friday while men can leave on Tuesday, Thursday, and Saturday; all citizens must stay in their homes on Sunday. The only exceptions to this rule is that people with disabilities and those over the age of sixty can leave their houses on any day, as long as it is between 11:00 am and 1:00 pm. In all cases, citizens will only be allowed to run essential errands for two hours maximum. 
According to the Ministerio de Salud de Panamá, there are 3,680 active cases of COVID-19 in Panama, 8,616 confirmed cases, and 249 total deaths, as of May 12, 2020. In light of these rising numbers, Juan Pino, Panama's Minister of Public Safety, reasoned that separating the genders would be the best way to limit the amount of people in the streets and the spread of the Coronavirus because the restriction limits half the population from running essential errands on a given day. The gender separation could also make it easier for the police to monitor crowds and ensure the adherence to social distancing procedures because it is less difficult to distinguish men from women than to solicit documentation from everyone on the streets. Panamanian President Laurentino Cortizo affirmed the decision in an announcement: "The great quantity of people circulating outside their homes, despite the obligatory national quarantine, has led the national government to take more severe measures."
A partir del 1 de abril, mujeres circularán lunes, miércoles y viernes, y hombres martes, jueves y sábados. Los domingos todos deberán permanecer en sus casas. Se utiliza el mismo horario con el último número de cédula y se mantienen excepciones establecidas en el Decreto 507.

— Nito Cortizo (@NitoCortizo) March 31, 2020
Translation: "Starting April 1, women will circulate Mon, Wed and Fri, and men on Tues, Thurs and Sat. On Sundays everyone is home." 
The radical rule evoked a variety of reactions from both Panamanians and non-natives quarantining in the country. Twitter users, like Armando Espino, thought that the curfew exemplified safe social distancing practices and should be a precedent for other countries to follow: "Panama makes world news for effective measures of social distancing through gender separation to combat COVID-19-separation by gender and home confinement on Sundays is a good practice, @MINSAPma, many will copy this good practice."
Panama es noticia mundial por medidas efectivas de distanciamiento social en combate a #COVID?19 separación por género y confinamiento en las casas los domingos, buen trabajo @MINSAPma muchos copiarán buena práctica

— Armando Espino (@mandyespino) April 4, 2020
However, others felt the procedure marginalized certain groups and created more problems than it solved, as showcased here in Ivan Ch's tweet: "Reiterating my gratitude and trust to @MINSAPma. I very respectfully request attention to the situation of trans people, in light of the measure of restriction of mobility by sex. Trans people whose assigned sex on the card does not match their current reality require their support."
Reiterando agradecimiento y confianza a @MINSAPma, muy respetuosamente solicito atención a situación de personas trans, en luz a la medida de restricción de movilidad por sexo. Personas trans cuyo sexo asignado en la cédula no coincide con su realidad actual, requieren su apoyo.

— Iván Ch ???? (@ivanchb) March 31, 2020
Although Panama was the first to implement this system, two other Latin American countries followed suit shortly after. On April 2nd, Peru instated the gender-based quarantine, and Colombia did the same in its capital city, Bogota, on April 13th. Peruvian president Martín Vizcarra echoed Cortizo's rationale, saying, "We have to get fewer people to be on the streets every day." However, Peru abandoned the measure just a week after its enactment as a result of intense criticism of the measure's implications for transgender citizens as well as its impractical limitation of women's daily movements. Instead, Peru returned to the rule allowing one person per household to leave to run essential errands, regardless of gender.
The gender segregated quarantine has also caused more chaos and confusion in the streets. Most notably on women's days,  lines are longer and stores are more crowded as a great majority of women run essential errands, such as shopping at the grocery store or picking up medicine. The government limiting women to only three days a week to perform these errands has incited  anxiety, and frustration as women report feeling rushed and pressured on their designated days.
Panama's unconventional quarantine has also sparked an international dialogue about the measure's effects on the human rights of the trans community. Currently, many trans individuals are unsure of which days they should run their errands because of their non-binary gender identity. This inner turmoil reignites past trauma and fear in trans people because of the pervasive pattern of police discrimination against the trans community during quarantine. If a trans woman leaves the house on a female designated day, she runs the risk of being detained by the police and issued a fine because her documentation does not indicate that she is a female. However, if she runs her errands on a male assigned day, she may face police brutality due to her feminine appearance.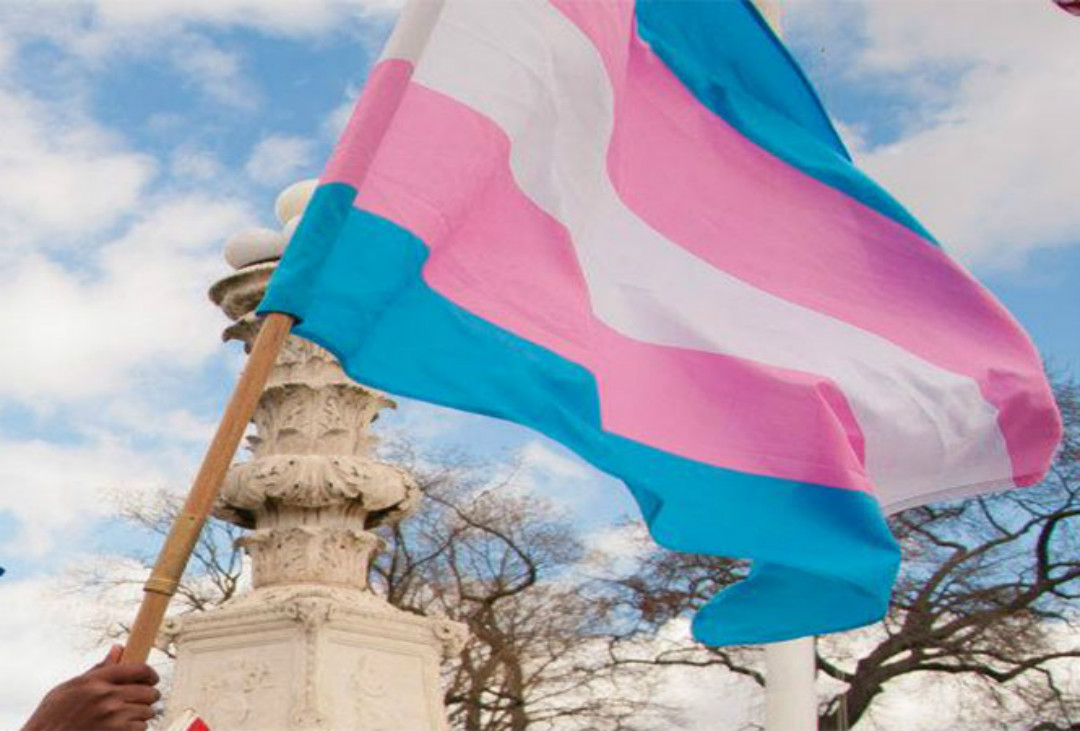 As a result of this dilemma, many trans individuals have faced arbitrary arrests, fines, unequal treatment, and brutality from authorities. A prominent example of this discriminatory conduct is that of Bárbara, a trans woman who was stopped by police on her way to volunteer at a health clinic near her home. Despite being with two other men and one other woman, the police released the others in the group but arrested Bárbara. After suffering three humiliating hours at the police station and intense scrutiny about her gender identity and feminine appearance, Bárbara was released and charged a fine of $50 USD. Unfortunately, Bárbara is one of many in  the trans community in Panama that have felt persecuted and attacked by the gender based quarantine. 
Panama's collateral oppression of the trans community has garnered the attention of many human rights advocates. Human Rights Watch (HRW) published a letter to President Cortizo, urging him to adopt another social distancing measure that does not marginalize the trans community. In the letter, José Miguel Vivanco highlights the gender binaries that the measure reinforces, such as the police selectivity and discrimination that has ensued since its passage. He also includes the testimonies of ten trans men and women who were subjugated and demoralized by the Panamanian authorities and police.
This crisis affects everyone, trans people had low to no income before this crisis and started off in this crisis already in a vulnerable position. Everyone, you, and even trans people should have access to food, medicine, basic human needs.

— Hombres Trans Panamá (@HT_Panama) April 28, 2020
HRW has urged Cortizo to either change the quarantine policy or allow trans people to go out on whichever day they feel comfortable. The organization also entreated Cortizo to give the victims a platform to share their stories. Since the letter's release, many voices have chimed in throughout the globe to offer support for the trans community. 
If Panama's public health officials uphold the gender division measure as a good practice of COVID-19 containment, the trans community demands that police and local authorities respect their rights and allow them to choose which days they prefer to run their errands. As the gender division policy stands, the trans community is being subjected to humiliation, arbitrary arrests, and fines, which they argue, stem from administrative prejudice.
An alternative to this policy could be to revert back to the one person per household rule, as Peru did. Not only does this option take the unwanted spotlight off the trans community, but it would decrease the chaos and long lines at stores because women would be granted increased mobility and freedom of choice. When Peru and Colombia implemented the gender-based quarantine, advocacy groups challenged the ruling and ultimately influenced their leaders to rethink the impact of that policy on various segments of society. It worked, as both governments steered clear of gender based quarantine in favor of more inclusive, sensitive quarantine measures. It will be up to Panamanians and human rights activists in the country to draw from these international examples to make a case for inclusive guidelines. If this measure is successfully challenged, other victories toward inclusivity may follow.
---
Zenia Grzebin | Wake Forest University
Zenia is a rising Junior at Wake Forest University who is pursuing majors in Politics and International Affairs & Spanish as well as a minor in Women's, Gender, and Sexuality Studies. Originally from Jacksonville, Florida, Zenia became interested in Latin American and Spanish Studies through her travels to Costa Rica and Spain. In the summer of 2019, she conducted research on international relations and Spanish domestic politics for La Asosiación Profesional de Sociología de Castilla y León. On campus, Zenia is active in organizations such as Project Pumpkin and HerCampus as well as a member of the Sigma Delta Pi Spanish Honor Society. She is looking forward to working with Latina Republic to amplify marginalized voices and learn more about issues affecting Latin America.