In Spring 2019, Mexico's federal government took measures to tighten its borders and increase deportations after threats from the Trump administration that the US would impose tariffs. These actions have led to a humanitarian crisis at Mexico's southern border, the point of entry for migrants and asylum seekers from Central America and other regions such as Haiti and Western Africa.
In the past months, COVID-19 has complicated this situation even further, with the suspension of operations of the Mexican Refugee Comission (Comision Mexicana de Ayuda a Refugiados, COMAR). Dashiell Allen from Latina Republic interviewed Salva Lacruz, director of social development at the Center for Human Rights Fray Matías located in the city of Tapachula, one of the most heavily trafficked points of entry at Mexico's border with Guatemala.
Lacruz spoke about the center's work in promoting human rights and assisting people applying for asylum. He also spoke about the particular difficulties faced by populations arriving from Haiti and Africa.
Latina Republic: What are the main activities of the Center for Human Rights Fray Matías de Cordova? What is the center's mission, and what role do you have?
Salva Lacruz: The Center for Human Rights Fray Matias de Cordova is a civil organization that is non-partisan, secular, and independent of any authority. The center was founded 23 years ago and is located in the city of Tapachula, in the state of Chiapas on the border with Guatemala.
Almost since the beginning we have been focused on defending the rights of migrants and people seeking refuge, although we began as a center for human rights with a more global vision. In the context of the city of Tapachula, which is the front door to Mexico for many people from Central America, today the center is an organization defending the rights of migrants.
In recent years, since 2014-2015, we have practically become an organization in defense of the right to seek asylum. As you know, we currently have a crisis of people seeking refuge from Central America as well as other regions of the planet such as the Caribbean and Western Africa.
The Center Fray Matias operates with a model of comprehensive defense and legal psychology. That is to say we have lawyers in our legal team who help with everything to do with the procedure for the recognition of asylum, as well as other types of migration procedures.
There is also a team of lawyers and social workers that handle other types of activities that have more to do with managing trauma and emotional distress, as well as a team that works on managing access to basic social rights, such as healthcare, employment, and food, due to the very grave humanitarian crisis we have right now. 
I am part of the team that manages political impact, and the work of investigation and documentation of human rights, as well as communication and alliances for impact in the Mexican State. We also communicate with other institutions promoting human rights  in the international community, such as the United Nations and organizations in the United States. For my work I coordinate a team in the area of structural change. 
Latina Republic: What is your process for attending to the people arriving at your organization requesting asylum or refuge? Do you ask them about their country of  origin, why they are migrating, and do you offer them shelter and help with their documents? 
Salva Lacruz: Yes, Tapachula is one of the most critical places in Mexico in terms of requests for asylum. In fact, the Mexican government has a commission that manages these requests, the Mexican Commission for Help to Refugees (la Comision Mexicana de Ayuda a Refugiados, COMAR). The majority of people that arrive at Fray Matias already know that they have, should, and can solicit to be recognized as the condition of refugee. Sometimes they don't, and they have to be informed of that right, but at the current time they are normally informed from their country of origin – in the past this wasn't always the case. 
When people arrive, there is a reception and we welcome them, basically telling them what I'm telling you now – what Fray Matias is, and our approach. We generally attend to people's legal needs, meaning guaranteeing the opening of the procedure to request asylum. The process is long, and often lasts three to four months, and if the legal side is complicated it can take up to seven or eight months. 
In most cases we also identify other types of needs that Fray Matias can cover. We help, for example, women that are victims of gender-based violence, or people that have been victims of torture in their countries of origin, or victims of migration detention in Mexico.
We also help with humanitarian needs; some people arrive with chronic illnesses and disabilities, or they are in a delicate socio-economic situation. Some of these needs we can act on in Fray Matias, but our organization is not a shelter, and we do not have lodgings. In cases where people are in need of lodging we direct them to other resources if possible. Healthcare is a recurrent issue, and the health system in Chiapas is very deficient. We offer this type of accompaniment, to assure that all people are attended in the hospital or in a health center. 
We sometimes direct people to other organizations that have a greater capacity in a particular area. A survivor of torture might be in a complex psycho-emotional state, or a person might still be at risk in Tapahcula – something occurring more and more frequently – because, since Tapachula is very close to the border, people they are being pursued by also cross into Mexico, especially for those coming from very close countries in Central America. Sometimes we move people to somewhere outside of the center of Tapachula, if they still experience trauma related to feeling at risk from the violence in their country of origin.
For cases like that we obtain support from other organizations that are capable of attending a victim of extreme violence or torture. We complete the legal process so that the person can circulate because, to begin with, an applicant for asylum is not permitted to leave the state of Chiapas, unless they are explicitly authorized to do so, through a request to the COMAR. This type of work requires coordination with other sectors of the state, as well as international organizations such as the United Nations High Commissioner for Refugees (UNHCR).
Latina Republic: Does your center refer asylum seekers and refugees to shelters in Tapachula? 
Salva Lacruz: Yes. In the present moment, for various reasons, in particular the current pandemic, the shelters don't have the capacity to receive people, but normally we direct people to them that don't have lodgings. For example, the UNHCR has a shelter for people seeking refuge in Tapachula, and there are also spaces managed by the catholic church and other social organizations. 
Latina Republic: What effect has the pandemic had on migration? I saw that the COMAR and the National Migration Institute (INM) have suspended some of their operations – what is the effect of these actions on your work? 
Salva Lacruz: The first effect of the pandemic was the authoritarian measures that the governments of Central American countries – particularly Guatemala, El Salvador, and Honduras – implemented in response to the problem. They ordered measures of curfew and limited the circulation of their own population. Guatemala closed its border with Mexico. All of these measures limited the movement of people, and we soon saw the arrival of people subsiding. At the same time, as you mentioned, the COMAR suspended terms. This means that the commission accepts new requests, and permits the formalization of the opening of a procedure, but neither that procedure nor those that were previously open run their course – they are frozen. Therefore, the legal term in these 45 business days (in those three months), can become six, or even longer.
This created a complicated humanitarian situation, because the people that arrive in Tapachula can only sustain themselves for a short time without worsening their socio-economic situation and putting themselves in more risk. In addition, Tapachula, for many reasons, is one of the cities in Chiapas that has been hit the hardest by the pandemic. And the local government is also applying strict measures, almost a curfew as well. The government is preventing people's circulation through central public spaces, which affects the informal work that migrants rely on. Due to these measures we are seeing situations of extreme desperation. 
In addition, with the arrival of COVID-19, the detention centers were full, and the deportation of persons has been almost entirely, suspended. The government of Mexico has been incapable of deporting people to Central America, which has increased the lengths of detentions, and as the severity of the pandemic has increased, detainees have been feeling increasingly at risk. As you might imagine, detention centers in Mexico don't comply with the most minimal sanitary and hygienic standards, or with protocols of prevention in the context of COVID-19.
The people detained have been feeling desperate. In March, this led to a series of conflicts and protests inside the centers. The first one took place in Tapachula, but they also took place in other centers in the state of Chiapas, as well as in Tabasco, Veracruz, and in the northern states of Mexico. This problem erupted very suddenly, and led to migration officials emptying the centers.
At the time, they deported whoever they could deport (which weren't many people), but most people were abandoned. That is to say, they were let free, which from our perspective came late but was a good decision, but this was not accompanied by measures that would ensure proper humanitarian attention. The result of this was thousands of people left in the streets without protection (in many cities, but especially in Tapachula). Ultimately, the pandemic has greatly complicated and displaced the lives of many people. 
Latina Republic: Are there people still detained in the Detention Center Siglo XXI in Tapachula?
Salva Lacruz: Currently, there are very few, not only in Siglo XXI, but throughout the country. In the beginning of March, when the pandemic began, the Migration Institute recognized between six and seven thousand people detained throughout the country, the majority in Chiapas.
By the end of April, approximately 3,500 people were detained, and at the beginning of May, only a few hundred people were detained. The last time I saw the numbers by the migration center in Tapachula, fourteen people, ten men and four women, remained detained.
They are continuing to close the centers because it is a serious problem. At the same time, some centers are being used on a smaller scale, so as to control migration and detentions. Ultimately, the number of people arriving from Central America has dropped significantly. 
Latina Republic: Is that also true for people arriving from other regions, such as Haiti and Africa? 
Salva Lacruz: Yes, because they aren't entering either. Today there is a substantial hatian population living in Tapachula, but generally in situations with many humanitarian difficulties. 
Latina Republic: Does the Center Fray Matias have a plan to help and support the migrants that, due to the closing of shelters, are lacking in resources and places to live? 
Salva Lacruz: Yes, we are not an organization that provides humanitarian aid – that is not our mission and not our vocation, and we don't have a team dedicated to that. However, the current situation has obligated us to mobilize as much as possible.
We have obtained emergency resources for the moment and some of our team members are handing out humanitarian aid, in the form of food, hygienic products, and prevention – different types of gels and antibacterials. And we take advantage to give information – in the humanitarian packet there is information that speaks to the legal situation of asylum, as well as advice to prevent infection. This is what we have been able to do, as well as maintaining a serviced telephone line.
But the truth of the matter is all of that is insufficient. Concretely, the Fray Matias relies on face-to-face services and human contact. And in these situations it's important to remember that we are working in an extremely limited capacity, with every difficulty imaginable.
It is also important to mention that one fundamental aspect of our work is entering into migration detention centers, monitoring their condition and attending to victims of detention. And this work has also been suspended; we have been unable to enter the centers for the past two months. There has been a very stark limitation in our work in defense of human rights. 
Latina Republic: Could you tell me about the work, struggles, and activism of organizations of migrants that have formed in Tapachula, such as for example the Asemblea de migrantes africanos y africanas en Tapachula (Assembly of African migrants in Tapachula)? 
Salva Lacruz: Yes, we worked very closely with that process. Last year, starting in May, the state of migration in the south of Mexico (really in all parts of Mexico), which has always been complicated, became even more complicated for the population of migrants and refugees, with the agreements between Mexico and the United States to tighten border control here in Chiapas and in Tabasco.
Populations from countries across Africa, most recently from west Africa – Cameroon, Congo, Nigeria, Angola, Mauritania, Guinea-Bissau, Guinea-Conakry – as well as from eastern Africa – Somalia and Eritrea – and from Asia – Pakistan, Nepal, and India – have always passed through Tapachula; only in the past they moved through the region much more quickly. In the past, the authorities would either not detain them or would detain them for a short time before freeing them.
They weren't detained because for the Mexican government it would be too complicated to deport a person to Somalia or Pakistan, both from logistical and diplomatic points of view.  These populations didn't represent a problem or threat to the Mexican government, seeing as many of them had already crossed half of the American continent, as well as the Atlantic ocean, in search of the northern border with the United States. The Mexican government dealt with these populations by issuing them a document that allowed them to travel through and leave the country (an "oficio de salida para abandono del pais" issued by the INM). 
This policy was suspended after the agreements in May with the U.S. State Department, and those documents were no longer issued. Migration officials began to block people here in Tapachula, which created a terrible humanitarian situation, because Tapachula is a difficult city for any foreign population in an irregular situation. But the situation is different, for example, for a person from Honduras for whom Tapachula represents almost the same cultural context.
But if you, in addition to being a foreigner, have black skin, don't speak Spanish, and are Muslim, you are in a very distinct position. A compounding of intercultural factors are complicated even further because the discrimination against all foreigners is multiplied. In general, and specifically at the southern border, we have a big problem with racism and xenophobia.
And with migrants from Africa, there is the stigma that they are violent and that they bring diseases – a stereotype that isn't placed on migrants from Central America. And if you don't speak Spanish, how are you going to find employment in a place like Tapachula? As the time these migrants wait in Tapachula extends, their humanitarian situation becomes critical- leading to health problems, people living in the streets, etc. 
But this population, at least from the experience we had in Fray Matias with people from Cameroon and the Democratic Republic of the Congo, also has a very strong political formulation as well as coming from deeply community-based cultures.
They possess the capacity to self-organize, even in the context of a crisis as adverse as the one they faced in that moment. So they asked us for accompaniment and information, and we lent them all the logistical help that we could, including space to organize in the Center Fray Matias, connection to the internet and to computers, as well as contact with other entities like the press – like you guys – in order to convey their demands, or even to communicate with the United Nations.
With our help, they were able to bring their reality to institutions that they otherwise wouldn't have had access to. And that was the experience that we had last year with this particular population, that luckily is not here anymore because the government unblocked them in October or November of last year, and they continued traveling across the country.
We know that many of the people we got to know during that time have managed to cross into the United States, obviously in a clandestine fashion, and in some cases have returned back to Mexico – especially seeing that the process for seeking asylum in the United States is practically extinct. When we planted the idea to some ten people, for example, to seek asylum in Mexico, they didn't even understand the proposal, because for them Mexico is simply one of the many countries they have crossed in order to reach the United States. They don't want to stay here.
As you may know, the Haitian community is, in good measure, establishing themselves in Tijuana, near the northern border. But I would even dare to say that here in Tapachula a Haitian colonia is in the process of being created, that will develop into something more stable, the same as with Honduran, Guatemalan, and El Salvadoran communities. 
Latina Republic: That's nice to hear, that the Haitian community in Tapachula is beginning to establish itself. 
Salva Lacruz: Well, that is in spite of all the problems of integration that you could imagine: racism, discrimination in the jobs market, access to housing, and language barriers – although many Haitians arrive in Tapachula already speaking Spanish, having lived previously in Chile or in Brazil (in which case they speak Portuguese). And they are truly survivors and have a great capacity for adaptation, but at the  present moment there are many, many difficulties. 
Latina Republic: Lastly, I am interested to know: what has been the local and federal government's response (if any) to the ongoing humanitarian crisis in Tapachula? 
Salva Lacruz: Like in most cases in the United States, the federal government controls the politics of migration, and access to social rights is controlled locally. But everything to do with the regularization of immigration status and access to international protection is managed by the federal government. So, the local municipal governments here in Tapachula and the state government of Chiapas deny their responsibility to any foreign population because they don't think it's their role and they aren't conscious that these people are worthy of the right to education, healthcare, and integration into local communities.
And in the case of the federal government: past governments were very cynical but they recognized there were problems and had the capacity to enter into a greater dialogue with organizations, such as Fray Matias.
The current government, on the other hand, has taken on the attitude of not recognizing the problem; the discourse that everything is OK is more convenient to them. And that's very complicated because if we have a problem, the first thing that needs to be done is acknowledging it; it's as if I were an alcoholic but don't want to admit it – I will never get better.
The federal government tries to convey the image that everything is OK and that migrants don't suffer any human rights violations in Mexico. This makes our  perspective appear almost surreal. I'm referring here to the executive branch – in the legislative branch there is perhaps more dialogue, in the senate, for example. But it is really the executive branch that has all the control.
So the truth is that this has been a very difficult moment. There is a recognition, however, that Mexico's migration policy and the control of its borders is dictated and designed by the State Department and Homeland Security Department of the United States. 
Latina Republic: That response from the federal government seems ironic to me, especially given the Mexican president AMLO's rhetoric that speaks so much about telling the truth and fighting corruption. 
Salva Lacruz: Yes, well, that's his style of governing. He is a personality. He had an initial moment when he was more giving, but that only lasted a few months. Right away there came the pressure from the United States, which had a very harsh vision, symbolized through the secretary of foreign affairs. But there are many other actors in the federal government that have a very harsh view on the topic of immigration. 
---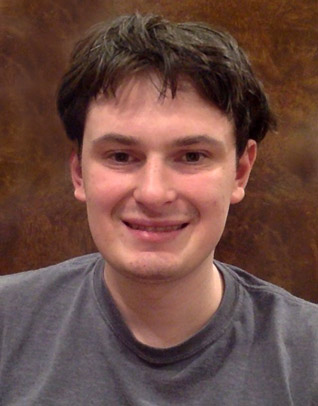 Dashiell Allen | Reed College
I am originally from New York City and am a senior majoring in Spanish at Reed College. I am currently writing my undergraduate thesis on the published works of the Frente de Liberación Homosexual de Argentina during the 1970s, and am interested in studying movements related to gender and sexuality in Latin America. I have previously been involved in local politics in New York City. I look forward to expanding my knowledge of Latin American politics through this opportunity!