The coronavirus pandemic disproportionately affects indigenous communities in Mexico, according to Mexico's secretary of health and leaders of the Movement of Indigenous Peoples, Communities, and Organizations (Movimiento de Pueblos, Comunidades y Organizaciones Indígenas, Movimiento Nacional, Mexico, MPCOI MN). The MPCOI reported that indigenous people have a 70% higher likelihood of dying from COVID-19.
The rate of lethality in the country, as a whole, is close to 10%, while the rate for indigenous peoples is 17.5%. Many leaders and activists, including the MPCOI, believe that the Mexican government's response to the pandemic as it concerns vulnerable populations has been inadequate.
In a recent statement, a member of the MPCOI said that the virus "made evident what many of us already knew – that social justice is not brought about with good intentions, especially when social inequality, corruption, and impunity, are very accentuated. Even today during this tragedy we see governors wishing to apply pressure for personal economic gains."
This sentiment is also echoed by Doctor Zuheill Rosales, the founder and director of the NGO, "Guimedic" that works to bring doctors and aid workers to isolated indigenous and rural communities that otherwise don't have ready access to healthcare.
Llamado de auxilio por la comunidad náhuatl de San Andrés, Coxcatlán, San Luis Potosí, solicitud de apoyo alimentario, @JMCarrerasGob #NoSeOlvidenDeNosotrxs pic.twitter.com/arVGGPkQdV

— MPCOI MN (@MPCOIMN) June 8, 2020
The federal government's response to the effect of the pandemic has been mixed. On May 8th, the National Institute of Indigenous Peoples (El Instituto Nacional de Los Pueblos Indigenas) released a guide, translated into over 50 native languages, detailing their plan to combat the spread of COVID-19 in indigenous and Afromexican communities, including the adaptation of the campaign #quedateencasa (stay at home) to #quedateentucomunidad (stay in your community).
The plan lists mitigation strategies such as translating and spreading information about the virus, implementing sanitary measures in a culturally-sensitive manner, and ensuring that those infected with the virus have access to medical treatment.
The majority of the government's response to the pandemic as it affects rural and indigenous communities appears to be through campaigns to spread awareness, including the government's website specifically designed to provide information about COVID-19 to indigenous populations. 
Another plan proposed by legislators in Mexico to combat the economic effect of the virus on poor communities, including the representative Laura Rojas, is to introduce an "ingreso minimo vital."
Similar to what has been instituted in many other countries, this proposal would provide direct payments to Mexicans that have lost their employment during this time. This proposed program would specifically benefit those not already covered by the country's social safety net. 
Hoy, casi 700 mil mexican@s han perdido sus ingresos solo por el #COVID?19.
Ell@s necesitan un #IngresoVital para sobrevivir a la crisis.
Por eso, proponemos que el gobierno otorgue $3,746 pesos a cada persona que lo requiera.
Apoya la petición en https://t.co/zrwOuAfLqG pic.twitter.com/mLm9ZTkp7m

— Laura_Rojas_ (@Laura_Rojas_) May 20, 2020
Soon after the guide to combat the pandemic in indigenous populations was released, the government announced during one of President Obrador's morning press conferences that over 300 municipalities where COVID-19 had not yet been detected – in rural areas, often with indigenous communities – would be given the "green light" to reopen their economies.
These municipalities were designated as "municipios de la esperanza" (municipalities of hope). As reported by many major news outlets in Mexico, including El Diario, as few as 60 of those municipalities remain COVID-free. 
COVID-19 is particularly devastating for many indigenous communities because of their isolation; this makes it difficult for information to reach them, and some communities are as many as 20 hours away from a hospital designated to treat COVID, as reported by Doctor Rosales of Guimedic: "there are communities where it takes twelve hours on foot to reach a health center, and if they are referred to a hospital designated for COVID-19 treatment, it will be more than twenty."
---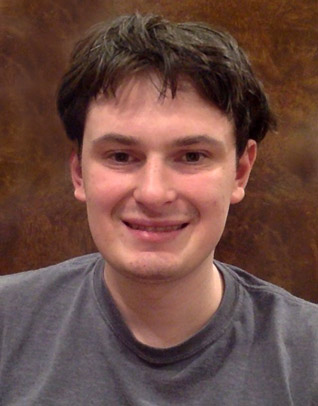 Dashiell Allen | Reed College
I am originally from New York City and am a senior majoring in Spanish at Reed College. I am currently writing my undergraduate thesis on the published works of the Frente de Liberación Homosexual de Argentina during the 1970s, and am interested in studying movements related to gender and sexuality in Latin America. I have previously been involved in local politics in New York City. I look forward to expanding my knowledge of Latin American politics through this opportunity!