There is no doubt that COVID-19 has disrupted our learning environment and changed the way students learn. The sudden transition from in person-instruction to online learning in March imposed a challenge for many, including students, parents, educators, and administrators. K-12 school districts, nationwide, had to quickly accommodate students while simultaneously creating an effective virtual curriculum among other things in the middle of a pandemic. 
Online platforms that districts relied on, like Zoom and Google Calendar, became a challenge to navigate for many families and students at home, as they require different tools and technologies. But the pandemic did so much more than disrupt our learning environments and academics- it exposed deep education disparities in the country that have long been ignored as these challenges heightened for a group of students that are consistently left out: Immigrant students and English learners. 
Challenges from online learning
In Los Angeles, CA where roughly 60 percent of children come from immigrant households, 15,000 of its high school students were completely out of contact with the Los Angeles Unified School District, two weeks after moving online. In Sacramento, CA more than 500 Sacramento students lost touch with the Sacramento City Unified School District since schools closed their doors in mid-March, 44% of them being English Learners. And it doesn't just end there. So many other districts nationwide have lost touch with their English Learner and immigrant students.
So what's going on with these students and their families? 
On top of navigating new technology at home and learning new online platforms, immigrant students are compounded with language barriers and less interaction time. Without access to computers and school staff who could communicate in their languages, students were found to spend less time interacting online with their teachers in March. 
Immigrant students also attended online classes less than their citizen counterparts, as many teachers and schools across the country reported these students not showing up to online classes. When schools tried to reach out to their parents, outdated contact information made them unavailable through email, phone, or text. 
Without any form of communication or response between students and parents, some principals and teachers had no choice but to venture out to visit these students' homes to find them or lose them all completely. The Texas San Antonio School Districts, had similar troubles locating their students.
"The San Antonio School district, for the first two months, could not locate 20% of their students," says Lorena Tule-Romain, Co-founder and Chief strategy officer for Immschools, an immigrant-led non-profit organization that partners with K-12 schools and educators to support undocumented students and families in Texas and New York.
"20% of their students could not be located, because the phone of record did not work, because they were migrant children, whatever the circumstance may have been, they were not able to physically locate the children. That wasn't made by COVID-19, that has always existed," affirmed Tule-Romain.
Although the responsibility for these students to attend online classes have shifted over to parents, many are disproportionately affected from the pandemic. These parents are facing economic setbacks and are weighted with traumatic experiences, worrying about how they are going to pay the next rent.
Many of these parents are classified as essential workers, which means they could be at a greater risk without equitable access to testing or health care. Many may have also lost their jobs and are scrambling to stay afloat without financial relief from the government.
But many of them may also be at home caregivers and not equipped with the tools to learn virtual platforms that are English-only. 
"When COVID-19 hit, the families' concern was not education. Their concern was: how am I going to get food on the table, how are we going to make sure we don't get kicked out of this place? It was a mechanism of securing the basic necessities versus thinking about learning. And then the guilt came, 'I'm not good enough because I don't know these things and I can't support my student' and it felt like a weight on them," says Tule-Romain.  
Regardless of the situation, these parents are facing traumatic experiences in their homes and without the necessary support between the schools, and their homes, immigrant parents have been left in the dark during the transition.
As these immigrant parents become burdened with certain challenges like food insecurity, rent, and fear of COVID-19, it becomes difficult for them to become teachers at home and navigate the technological resources given to their students. As a result, these disparities can widen the education gap for these students and cause long-lasting academic setbacks.
Some experts project that students will lose 30 percent of their annual reading gains and up to 50 percent of their math gains because of COVID-19 school closures. The consequences of these setbacks place undocumented students and English learners at a greater disadvantage, as their student achievement and learning will fall behind, considerably.
Mitigating challenges with the help of community
So what can schools do? How can they help these students so that they don't fall increasingly behind as the districts prepare for continued online learning or hybrid curriculum? 
Recent federal guidelines remind schools that they must continue to support their English learner K-12 students through this pandemic. The CARES Act is a move to invest in expanding that support by giving about $13 billion to states and school districts. But while schools decide how to apply these funds to solve immediate challenges, it is crucial for schools to invest in collaborating and establishing a network with nonprofit and community-based organizations that can assist in mitigating these challenges for English learner and immigrant students. 
"One of the most important ways that we can make schools centered in community is to make sure they are creating partnerships with those organizations that can support students outside of the school," says Xilonin Cruz-Gonzalez, Deputy Director of Californians Together, a statewide advocacy coalition of powerful organizations dedicated to improving California's schools and promoting equitable educational policy. 
With the ongoing impacts of COVID-19, building networks between the community and school districts reassures these vulnerable communities that they are not alone in this period of isolation.
There are a few ways schools can do that: 
Provide multilingual resources to communicate with parents and cultivate a supportive environment. On top of the tech gap, immigrant parents may also be unaware of certain resources they can utilize to support their family and overcome certain challenges during COVID. Without a trusting relationship between schools and parents, many immigrant families may deter from expressing their challenges and reaching out for help.
 "Oftentimes, if they don't have that relationship with the educator or they don't speak the same language with the educator, how are they supposed to communicate their challenges?" says Tule-Romain from ImmSchools.
Organizations can provide necessary resources to schools and raise awareness about important information, such as:
Distributing Food bank location

Translating CDC information

Providing legal aid information for undocumented workers

Sharing information on COVID-19 testing locations

Providing academic support for undocumented students

Hosting online meetings on college application, scholarships, and financial assistance for undocumented and DACA students

Providing assistance with accessing technology

Partnering with organizations that can support school districts by reaching out to parents and demonstrating how to navigate the technologies
Making short videos for immigrant parents in different languages
Adopting lesson plans that reflect diversity
Working with organizations to support EL teachers to address social and emotional needs of immigrant and refugee students
Creating safe and welcoming environments that establish trust
Many of these parents have never used a computer before or know how to navigate the technology necessary for their child to access their school work during COVID-19. 
"We have a Whatsapp group that we utilize because that's something parents are familiar with and we make videos for them," says Tule-Romain. "For the parents, I  have done Whatsapp videos to show them how to navigate the computer. Even if they have their internet set up, there is still a gap of knowledge." 
Educators and organization leaders can make short videos for immigrant parents in different languages to provide them necessary skills to access school platforms like Google classrooms or Zoom. In addition, these short videos can also open up a supportive relationship between parents and educators and start a dialogue to ask questions and express their concerns as parents. 
Adopt lesson plans and safe structured spaces in classrooms that reflect the diversity of their communities. Many teachers and educators were not well equipped to assist their English learner or immigrant students during this transition.
Recognizing these needs, Californians Together hosted weekly virtual communities of practice with EL teachers. With these trainings, teachers were not only helped with engaging students in language development through distance learning, but also with meeting the social and emotional needs of students and supporting immigrant and refugee students. 
"We develop a whole set of lesson plans that are focused on using literature to have conversations in the classrooms about the idea of family separation, detention, and the things that we see happening in our communities" says Cruz-Gonzalez. 
With the help of their immigrants and refugee students' multi-pronged approach, Californians Together have also provided ways for schools and teachers to implement lesson modules that reflect the diversity of their students, and provide guides for establishing safe and welcoming environments to support immigrants students.
In addition, Californians Together provides an English Learner Roadmap teacher toolkit that helps teachers make meaning of California's English learner road map policy in the classroom by teaching in an assets based framework with a culturally responsive curriculum. 
"We really believe that you can have these conversations. If teachers have the tools and training on how to have these conversations, it helps, because we're not ignoring the realities of these students and you're making the learning seem relevant to their experiences."
Strive for schools to make a safe and welcoming environment. This is the ultimate goal that school districts should begin to implement. Through inviting community based organizations that specify in creating safe schools for immigrant students, schools can ultimately build trusting relationships between the community and themselves. 
 "Often what we see is ….immigrant families, whether they are documented or not, that are very hesitant to get involved in the schools. When we see places with a lot of immigrant families engaged, it is because the district is very proactive," says Cruz-Gonzalez. 
By reaching out to organizations and recognizing the needs of their students and parents, schools can implement professional workshops and training for both educators and school administrators  that center around debunking misconceptions and focusing on supporting immigrant students. Organizations can also help to implement a diverse curriculum and adopt lesson plans focused on their students' experiences while having dedicated safe spaces.
Lastly, organizations can establish relationships where immigrant parents are engaged in their child's education and serve as leaders in their communities. Schools can also work together to combat certain practices that unintentionally create hostile environments such as alternatives to providing a variety of forms for parent verification, not just drivers licenses or social security numbers which can deter immigrant parents and make them feel excluded.
"We are thinking about the big picture like what is your statement as a school but also what are your practices? What are the resources you have and what are the daily interactions? How do they play out based on your policies when it comes to an undocumented parent coming in to your school?" asks Tule-Romain.
Closing
Due to the current rise of COVID-19 outbreaks, K-12 school re-opening decisions remain uncertain across the nation. Many school districts have already announced full online learning, but many are still scrambling to decide what is best for their students. As these decisions remain uncertain, schools and educators must prepare an effective plan for virtual learning, one where undocumented students and English learners needs are prioritized and one where parents experiences are not left in the dark. 
In order to ensure that these education gaps do not widen further for English learner and immigrant students, schools must center themselves within their communities and create networks of partnerships with nonprofit organizations.
It is no longer enough for schools to send students home with a laptop or tablet and assume the problems are solved. There are language barriers that deter students from learning, a digital divide that challenges students and parents, and uncertain livelihood situations, like where the next meal will come from. 
Although these disparities have existed long before COVID-19, these students are at great risk of falling behind and suffering the academic consequences in the future.
Now that we have witnessed the academic losses experienced by undocumented students in early March, what are we to expect during a full academic school year? 
---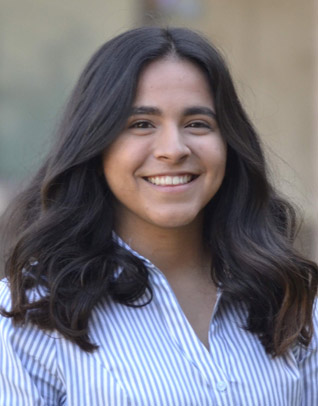 Daisy Gonzalez | University of California, Riverside
Daisy Gonzalez is an undergraduate student at the University of California, Riverside studying public policy and education. As a first-generation Mexican-American student, Daisy has witnessed firsthand the inequities of the public education system and the challenges students of color face navigating these institutions. Because of this, she has always been interested in learning about education reform along with the critical action needed to ensure educational equity and achievement. She is passionate about combating education issues such as unequal redistribution of resources, the integration of diverse curriculum, effective teacher preparation programs, and other issues affecting the experiences for students of color. Daisy hopes to pursue a career in education policy to uplift the narratives of underrepresented students and advocate for a more equitable, supportive, and empowering learning experience. As an immigration writer, Daisy hopes to uncover stories that display the uncertainties undocumented students endure, which are oftentimes neglected when having conversations centered on education reform. She hopes that through her stories policymakers, school districts, and the general public can gain a better understanding of their experiences and inspire multilateral support for these students.