Immigrant identity is in many ways the core of Washington Heights. Historically, the neighborhood on the northern end of the island of Manhattan that is known as 'The Heights' has presented a place of asylum for numerous waves of immigrants throughout the tumult of the twentieth century. The Irish were the first to seek refuge as the potato famine took hold in the early 1900's, followed by Jewish immigrants fleeing persecution in the 1930's and 40's, as well as Greek and other southern European groups seeking to escape economic downturn in the 1960's.
These waves of immigration have been the anchoring points that started various diasporas throughout the United States, though none has been as large or impactful as the wave of immigration from the Dominican Republic and other Latin American and Caribbean countries which currently constitutes approximately half of the population of Washington Heights. 
Even as the gentrification of New York City continues to creep outwards into the poorer neighborhoods of the outer boroughs, Washington Heights has managed to maintain its unmistakable essence of rootedness and calm. Much of this community spirit is situated in the emphasis on family as well as its identity as a tight-knit community of immigrants, a feeling evidenced by the neighborhood's very high rate of family owned businesses and large profusion of mom and pop restaurants serving up delicious Dominican and Caribbean cuisine.
Families in the Heights also face significant challenges. One in four residents live in poverty and a significant amount more live near poverty. One of the most intractable downstream effects of urban poverty is poor access to community services.
Washington Heights is no exception to this trend, as evidenced by the fact that for every one supermarket in the Heights with access to fresh and healthy food, there are thirteen bodegas, which are small stores that offer food options that are convenient and cheap, but markedly less healthy.
The neighborhood also reports having the second highest rates of missing meals in Manhattan, according to the data of one food bank. Washington Heights poses as a salient example of hunger in Latino communities, though it is in no way unique, as 19% of all Latino households are food insecure nationally.
With these distressing statistics in mind, it is not surprising to find that less than 70% of residents in Washington Heights report being in good health, ten percentage points lower than Manhattan average.
Hunger and lack of access to healthy food are unfortunately only one aspect of the challenges of community health in Washington Heights. Compared to the rest of Manhattan, residents of the Heights have lesser access to health care, and the health care they do get is often of a lower quality.
Moreover, homes in the Heights are severely undermaintained, with NYC municipal government reports suggesting that only 33% of renter-occupied homes are adequately maintained by landlords. 
On top of this, the undocumented community is faced with additional layers of legal precarity. Undocumented families are not, for instance, eligible to receive benefits from the Supplemental Nutrition Assistance Program (SNAP) or similar Federal policies which offer "food stamps," a lifeline for 43% of households with children in Washington Heights, a neighborhood with a staggering 5.6 million missing meals per year. Food insecurity is exacerbated by the relative paucity of food pantries in the Heights, where there is one pantry for every 16,000 residents.
Though poverty and community health figures such as these illustrate immense challenges, for many immigrant families, they fail to wholly capture the difficulty of settling into a new country and making a life for oneself. Living in a place where you do not speak the language and have not fully adjusted to a new way of living means dealing with social isolation on a daily basis.
Undocumented immigrants without community protection or knowledge of their rights, for instance, must live with the threat of ICE raids and deportation, a phenomenon shown to have myriad adverse health effects such as increased anxiety levels and blood pressure and trouble sleeping. Linguistic isolation, a common issue amongst Latino immigrants, can make finding high-paying jobs with decent benefits nearly impossible. 
The challenges facing immigrant families are amplified for pregnant mothers and families with young children. Fortunately, there are many organizations in New York City that deal with the needs of families with young children living in poverty, though these organizations largely focus on distributing diapers, formula, and blankets. Nido de Esperanza, a 501(c)(3) nonprofit based in Washington Heights, also distributes these essential materials, but what makes its approach to family health and wellness uniquely comprehensive is that it recognizes the need to tackle the quietly pernicious effects of social isolation. 
According to Nido's vision, families need to be dignified and empowered through community engagement to escape the isolation of being an immigrant living in Washington Heights. This means that in addition to providing basic materials for babies, Nido gives mothers a space to feel cared for and valued. To this point, Monika Estrada Guzman, the Program Director at Nido, adds,
How are you able to get to know someone, get into the nitty gritty, or even begin an intervention if you don't feed their minds, body, and soul? …  Bringing into our intervention the cultural aspect of being in Mexico, asking for un cafecito, un juguito, is a big deal for us and our mamás.
Starting from this point of deep personal nourishment, Nido offers services where a social worker will meet one-on-one with a pregnant mother to prepare them for motherhood, covering crucial topics such as breastfeeding, a plan for birth, and home preparation. Nido will also provide a Doula and offer families blankets, clothing, and formula to bring home.
This comprehensive care is extended until the child's third birthday, with continued one-on-one mentorship with a social worker. During this time parents learn about topics such as nutrition, literacy, discipline, and developmental milestones.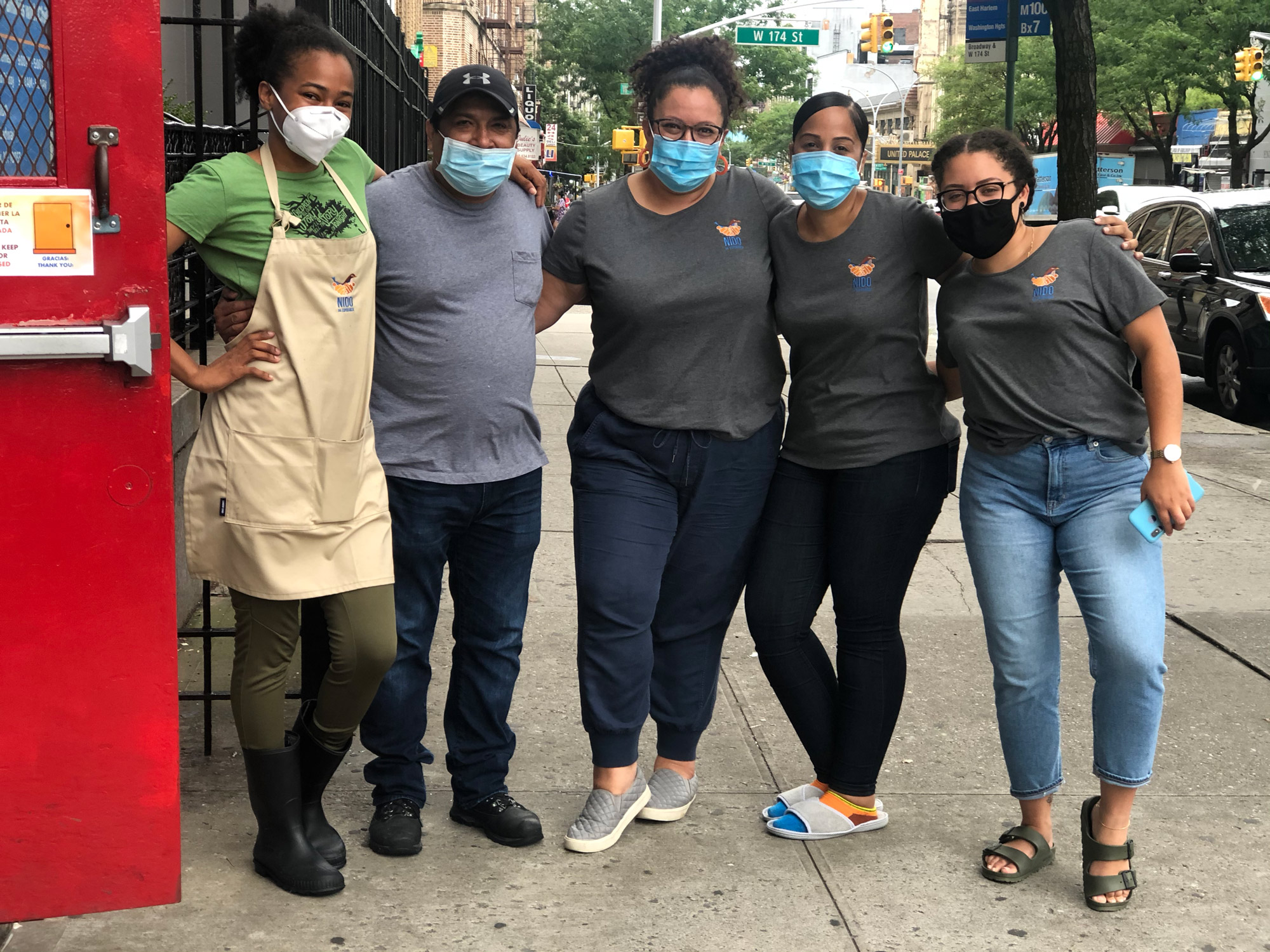 Literacy constitutes an important tenet of Nido's holistic approach to family wellness. For many newly immigrated mothers who may not be able to speak English or have the resources to buy books, their child's exposure to written language may be limited.
And the aggregate result of this early-life literacy gap between low-income families and high-income families is staggering: babies from low-income families hear 30 million fewer words than children from high income families by the time they reach their third birthday.
To address this stunning inequality in the development of children's minds, which form synapses more quickly in the first years of their life than they ever will again, families will come to Nido on a weekly basis to read with their children and socialize with other mothers. Parents can also bring home a book for the week to read with their babies. 
Part of Nido's comprehensiveness lies in its multigenerational focus. With regard to literacy and education, this means that weekly English for Speakers of Other Languages (ESOL) classes are provided to parents by teachers from across the city. Nido also offers classes to adults that help with citizenship exams, and will refer fathers to programs that help with job training and increasing fatherhood involvement in family life. Programs such as these, when compared to providing basic resources alone, provide a stronger foundation for breaking from the social isolation which keeps so many immigrant families in cycles of poverty. 
Much of what distinguishes Nido from similar organizations are its community-focused programs. Estrada Guzman speaks thoughtfully to this central conviction which informs much of the program's efforts.
Parenthood is not easy no matter what socioeconomic status you're from if you don't have community, a tribe, or support. Now thinking of our families that perhaps  immigrated to this country, you don't have that family connection and family support that will help you raise your child and create that community. In traditional Latino communities, all the tías y tíos are involved in helping with raising the children. So how do we reduce that social isolation, that sense of loneliness, and especially when it comes to motherhood and you might be questioning, 'Am I doing it right?' or just having someone to whom you can say, 'I'm not sleeping, is this normal?'
Nido carries out this conviction primarily through a few of their key programs which focus on mutual support and knowledge. The first of which is a program called Las Orugitas, which is their version of a 'mommy and me' group. Together, mothers will set yearly developmental goals for themselves and for their children and take trips to places like farmer's markets and libraries.
The group will often have guest speakers from New York's hospitals and University Medical Centers to lecture on developmental health, the availability of public resources, and other ways to care for themselves and for their babies.
Nido's emphasis on education, like its other focus on community, reflects the experiences of the organization's leadership. Estrada Guzman, who is herself an immigrant originally from Guatemala, first made the move to New York City to attend graduate school at NYU's Silver School of Social Work. 
And so with me education was key. My grandmother has a third grade level education. She would tell her granddaughters 'estudien estudien, go to school.' If you end up getting involved in a violent relationship with someone, they cannot knock your education out of you, you can pick yourself up and be your own woman. I saw how it changed my mom when she learned English in night school. So education and knowledge are key for opening doors and finding your way.
The central concept of Las Orugitas and Nido more generally is that gaining access to resources and knowledge is not only beneficial per se, but doing so in mutually-supportive groups of mothers has added benefits of reducing isolation and stress.
Nido understands that happy mothers are the keystone to happy families, and that chronic stress can make escaping poverty all the more difficult. For this reason, Las Orugitas offers weekly sessions of trauma-informed yoga for mothers, and generally looks to help mothers build networks of friendship, relaxation, and de-stressing that will remain after the child's third birthday.
One such method of connection-making, especially useful in the era of a global pandemic, is through WhatsApp group messages. Estrada Guzman reflects on how this method of communication can strengthen community and make families feel connected.
Even starting with 'buenos días' will get a conversation going. Just getting a message from someone means that someone is thinking about you. Our moms will often share things like 'my baby started walking and looking.' We build that community so that when they graduate and make that transition our hope is that our moms and kids will most likely end up in the same three pre-K programs.
Originally formed as a ministry of the Washington Heights-based Christ Church NYC, Nido houses its programming in the Church proper and its ancillary buildings. The program's essence of support and community-building is mirrored in its physical locale. 
So creating that space and also being in a church, churches have historically had that focal point and community settlement. [Our church] is a sanctuary, it is a place of safety and relaxation as well. We use that symbolism to welcome our family into our space.
For Estrada Guzman's journey, however, the importance of religion to Nido is deeper-seated than the symbolism which the Church provides. In once again reflecting on her own experiences as an undocumented citizen (who would later become naturalized), Estrada Guzman comments on how faith is a prominent force that shapes the work she does with Nido.
I had folks that came alongside that believed in me, gave me hope, picked me up in the moments that were really hard. I know for me for the first 27 years I thought that I could not jaywalk, I could not look the wrong way because you don't know what is going to happen. When policies were against young women like me, it was important to just have faith. Just thinking 'God has you' and continuing to keep hope alive when times seemed dire and impossible. And so I wanted to do that. I wanted to be an example of no matter what policies could be enacted or what doors people would try to slam at your face, you can create your own path.
It is at this point well documented that the effects of the Coronavirus pandemic are felt more deeply by immigrant communities and communities of color than white or native-born communities. Indeed, the two principal challenges affecting young Latino immigrant families in Washington Heights, poverty and social isolation, are exacerbated by a pandemic which has caused deep nationwide economic hardship and hindered people's ability to gather. 
On account of their positions as front-line workers, the undocumented community living in the US feel the difficulties posed by the pandemic even more acutely. As Estrada Guzman explains, 
COVID impacted our communities and continues to marginalize immigrant communities more generally. Many of our families are families whose members are essential workers. They're the ones delivering and preparing our food and helping us stay inside, preparing the next beautiful building and infrastructure.  But who got the stimulus check? They were all left out. It goes back to the question of 'Who is the worthy poor?' Our communities continue to be marginalized and underserved when they're needed the most.
Estrada Guzman touches upon an essential paradox for the undocumented community, in that they are simultaneously exposed to the worst physical and monetary harms of the pandemic, yet are not granted any of the benefits or protections which documented citizens usually receive. She continues to give examples of the deleterious impacts of social and linguistic isolation. 
Even in New York City, there was a rent assistance program, but even going through that, as we helped families apply, if you don't have a computer you can't create a portal. They had the application in Spanish, but you had to print it, where are you going to go to print it? Especially during COVID these are hard questions.
Considering how the Coronavirus has dramatically increased the level of need for material support and social isolation, the services which Nido provides are more crucial to the families they serve than ever. This means that Monika and the team at Nido have had to increase their level of care while also limiting their physical presence. Their response was extraordinarily quick, as Estrada Guzman quips, 
I always say that we closed our physical doors March 20th, and on March 23rd we opened our virtual doors… This began with virtual groups. We were very fortunate to have a lot of school districts that use Zoom, and so we were able to help our families set up Zoom, and then we started meeting with our virtual support groups virtually and doing that Thursdays and Fridays. 
These 'virtual doors' are a sort of shorthand for a holistic and generous plan to care for families in need, which starts with reaching out to the families. Estrada Guzman and her cohorts at Nido gather information on whether people have lost employment, or if anyone has tested positive for the virus.  From this point, Nido will devise a plan with their families to help what sort of support they need most, be it financial or emotional. So far during the crisis, they have been able to help with the distribution of fresh fruits and vegetables and have continued to provide essential materials such as diapers, wipes, clothing to help reduce economic stress.
Such generosity would not be possible without Nido's network of community partners throughout New York City. Nido has partnered with New York Presbetyrian Hospital's organization called Choosing Active Lifestyles for Kids (CHALK) as well as with the West Side Campaign against Hunger, one of the largest food pantries in New York City. Nido's list of donors have also been instrumental in assuring that there is no gap in care for the families when they need it most. 
In keeping with the mission of Nido, the support which they offer to their families extends beyond mere material support to provide a sense of community in times of social isolation. This largely takes the form of weekly virtual support groups, and groups of Mothers have been able to come into Nido on a staggered schedule to pick up food and other resources from the pantry.  Overall, Estrada Guzman stresses, finding creative ways to support their families has been a group effort which has been able to redefine the concept of community.
The whole team has been really great, we've all pitched in with ideas as to how we can serve our families. It takes a community. It's our community and our team that make it happen. At the same time, they pour unto our cups, they have given us the strength and energy to continue going, being able to connect with them on a virtual basis is beautiful. Just to see that at the end of the day we're all in this together, we are experiencing this collective trauma, and how are we there to show up with one another, and I think there's no better time to really form a community and re-define what community means. 
The many amazing services which Nido provides are largely made possible by individual donations. To help Nido help their community, you can donate here:
https://nidodeesperanzanyc.org/donate/
---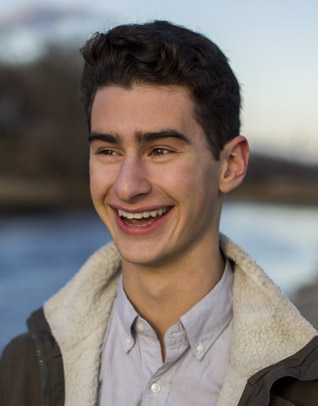 Daniel Tepler | Bates College
My name is Daniel Tepler, from Bridgeport, CT. I am a rising Senior at Bates College where I study Politics, though I recently spent a semester in Mérida, Yucatán, Mexico where I studied Mexico-US relations at the Universidad Autónoma de Yucatán. I am currently completing virtual interviews with ex-US migrants in Oaxaca for a journal article which explores the role of return migration on local electoral politics in Mexican sending communities. By listening to immigrants with fascinating stories of ingenuity and resilience, I began to appreciate personal storytelling as a tool to highlight the human impact of national immigration politics. In my work for Latina Republic, I hope to highlight captivating narratives of immigrant contribution to society and, in doing so, engender greater compassion for immigrants living in the US.