"In Lak'ech 
Tu eres mi otro yo/You are my other me.
Si te hago daño a ti/If I do harm to you,
Me hago daño a mi mismo/I do harm to myself.
Si te amo y respeto/If I love and respect you,
Me amo y respeto yo/I love and respect myself."
In the Tucson High Magnet School located in Arizona, high school students enrolled in Mexican American Studies (MAS) would start their day reciting this poem by Luis Valdez, signifying unity, oneness, and love. Their echoed words would fill their classrooms and celebrate their humanity with respect and empathy. But when the MAS program was banned and eliminated by Arizona lawmakers in 2010, it failed to silence students' voices or deter their unity. Their passion and echoed chants caused an uproar across their communities in Arizona, and ultimately led to the rise of an Ethnic Studies movement nationwide.
The Mexican American Studies Program
Established in 1998, the Mexican American Studies (MAS) program was designed to motivate students and equip them with the tools to become agents of change within their communities. In a school district where Hispanic students made up the majority,  the MAS program was necessary to assist and guide students in reaching their full academic potential. Although it was not the first school to offer ethnic studies classes, Tucson Unified School District became the first to implement it at a district-wide level. 
And it worked. 
Over the next 13 years, the program flourished and more than 1,300 students had enrolled in these classrooms. The high school dropout rate for MAS students decreased significantly, at 2.5%, a notable contrast to the 56% drop out rates for Latino students, nationally, at that time. In addition, MAS students were found to academically improve, achieve high performing state tests, and enroll in college. 
"I had been in their classes for quite a while and when I was in their classes I was like 'Woah! This is happening in public schools?' Just to be in those classes, even the physical aspect and the feeling of coming into those rooms, the way they were decorated, the love from the teachers, the sense of belonging of the students was just like night and day from the rest of the school,"  states Anita Fernández, a scholar activist from Prescott College in Arizona and Director of XITO, the Xicanx Institute for Teaching and Organizing. 
In these classes, students learned about art, history, literature, government, and contemporary issues through the lens of the Mexican American experience in the U.S. 
They would participate in numerous activities, such as reading passages from Chicano authors, analyzing hip-hop/rap lyrics and connecting it to pop culture. They would write research papers about contemporary issues like poverty, school segregation, etc. 
"But I also had in the back of my mind, 'they are going to come after you. There is no way this is going to fly…'" recalls Anita Fernández. 
HB2281 and SB1070
Sure enough, in 2008 the Mexican American Studies program became under scrutiny as a group of legislators began to openly attack the MAS program. Former state superintendent, Tom Horne, believed the Mexican American classes were meant to indoctrinate students and create hatred for other races by breeding ethnic solidarity. In 2010, with the new appointed Arizona Governor, HB2281 was signed and passed, banning the MAS program.
According to the bill, no school district or charter school in the state of Arizona, could include any programs or instructions containing the following:
Promotion of the overthrow of the United States government

Promotion of resentment toward a race or class of people 

Curricular design for pupils of a particular ethnic group

Ethnic solidarity advocacy instead of the treatment of pupils as individuals
If schools were not found compliant, the State of Arizona would withhold up to 10% of district funding, which would be restored once the schools were found compliant with the law. 
This bill was passed one month after the enactment of Arizona's SB 1070; one of the strictest anti-immigrant laws in U.S. history. 
"[SB1070] was really, really scary and really dehumanizing as well for the families and the young people. Then, very shortly after, 2281 was signed into law which said, 'your history and your culture are illegal. It is illegal to teach about that in this state…' The law was really written to attack that specific program, even though it was state legislation," explains Anita Fernández.
This was a dangerous time to be a person of color in Arizona. Not only were individuals racially profiled, stopped, and arrested, students were now restricted from learning certain subjects that taught them about agency, community involvement, and cultural pride. In fact, many books written by Mexican American authors were banned from the classrooms. Books like,  House on Mango Street by Sandra Cisneros, Bless Me Ultima by Rudolfo Anaya, Pedagogy of the Oppressed by Paulo Freire, and other nationally-awarded books were banned from the classrooms.
Movement and Countermovements
As a response to this bill, Tucson, Arizona became a state of resilience. Community organizing and student-led protests infiltrated Tucson, as students pushed back on the legislator's decisions.
On April 26, 2011, nine students had chained themselves to chairs at one of the TUSD board meetings in an act of civil disobedience to protest the banning of Mexican American Studies. Holding microphones, they sat inside the TUSD boardroom and chanted,
"When Our education is under attack, what do we do?"
"Fight back!"
These students belonged to a group called United Non-Discriminatory Individuals Demanding Our Studies (UNIDOS), a grassroots, radical youth collective founded in January 2011 to defend ethnic studies, and the MAS program in particular. UNIDOS also organized walkouts through Tucson Magnet High School, hosted educational workshops, and community-wide events. 
But the protests didn't just stop in Arizona. 
National media coverage of the protests reached California and Texas, where they started to take matters into their own hands. In Houston, Texas, a group of Chicano writers, poets, artists, and activists, including author and professor, Tony Diaz, came together and coined the term, Librotrafricantes, book smugglers. Soon after, a caravan formed and the book smugglers traveled from San Antonio to El Paso, then, Albuquerque, and finally Tucson, handing out copies of banned books to communities and local libraries. 
In Los Angeles, California, Jose Lara, a social studies teacher raised recommendations to incorporate their own Mexican American Studies classes within LA school districts, motivated by the protests in Arizona. With the help of his campaign, other districts in San Francisco, San Bernardino, San Diego, and Ventura county explored the inclusion of ethnic studies in their curriculum. Soon after, the Los Angeles school board approved the requirement and a few weeks later, the San Francisco School board ordered every school district to offer ethnic studies. 
Meanwhile, educators back in Arizona, like Anita Fernandez, took steps to defend the curriculum.
"When the program was banned, Curtis Acosta [one of the MAS teachers] said ,'I'm not allowed to teach Chicano literature…I have to teach Chicano literature to these young people,' recalls, Fernández. 
Sure enough, with the help of Anita, Curtis Acosta, and former MAS educators, they continued to carry out the legacy of the program through a Sunday school platform. 
"He said,  'I don't know if the youth will show up,' and 10 youth showed up to continue taking the classes. He and I partnered together and I said, 'What if we could get Prescott College, (where I teach), to actually award college credit for the Sunday classes?' So they did, and that was the launch of how we continued this work that is so critical and has been so successful, outside of Arizona, because it was illegal here. This is how we started to develop, XITO, in response to the banning of the program here."
XITO, the Xicano Institute of Teaching and Organizing serves as an urban education consulting collective where they instruct teachers and school staff on how to develop an ethnic studies curriculum. The institute's members travel the country hosting workshops and professional development training to help communities create ethnic studies programs for their specific school districts. With the use of a culturally responsive and rehumanizing pedagogy approach, XITO creates spaces for teachers and administrators to learn the tools to establish inclusive learning environments within their own classrooms.
"It is a rebuilding, a reimagining of what education spaces look like whose knowledge is centered in those spaces and legitimacy is given to RAZA, BIPOC folks by using these method."
Currently, Anita Fernandez and other XITO members are working with the San Jose Unified School District to design their first ethnic studies curriculum while simultaneously training teachers for these courses. They will also be hosting their 6th Annual Fall Institute virtually in October 2020 centered on Quetzalcoatl, the precious and beautiful knowledge representing stability that comes from collective knowledge and decolonizing/ re-humanizing theories and methodologies behind the success of the former Tucson Mexican American Studies Program.
Nationwide Uprising
After a seven-year long fight, Federal Judge A. Wallace Tashima, ruled that state law (HB2281)was unconstitutional and based on racial animus in August 2017.
Although the MAS program was replaced in 2013 with  a culturally-relevant curriculum, the Tucson district does not have any plan to reimplement MAS back into the curriculum. Still, the ethnic studies protests, organizing, and resilience led to the upbringing of a push for ethnic studies nationwide.
"The whole wave of ethnic studies that we are seeing right now…they were inspired by the program in Tucson. Even though the community here has been devoid of having that opportunity, what has grown in all these other places was influenced by the banning of the program here. It really highlighted the importance of ethnic studies," affirms Fernández.
The growth of Ethnic Studies
They tried to bury us, they didn't know we were seeds
Although the growing movement of ethnic studies has spread like a wildfire, the fight for ethnic studies is not over. Recently, the Trump administration ordered  federal agencies to eliminate anti-racism training focused on critical race theory and white privilege, casting these ideas as un-American and encapsulating the same narrative that dismantled the MAS program. He also threatened to pull federal funding from school districts that were found to teach The New York Times' 1619 Project curriculum, an ongoing initiative from the New York Times Magazine that aims to reframe the country's history by placing the consequences of slavery and the contributions of black Americans at the very center of our history's national narrative. 
The Mexican American Program in the Tucson School District gave the education world a small look into what could be a future education system that speaks to students of color and their experiences. But it also gave us a look into the unintended consequences and results when taking this powerful knowledge away from students, and why today, we need it more than ever.
As Cesar Chavez once said, "Once social change begins, it cannot be reversed. You cannot un-educate the person who has learned to read. You cannot humiliate the person who feels pride. You cannot oppress the people who are not afraid anymore."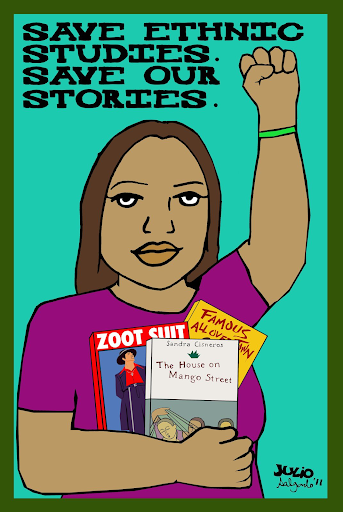 Featured Image:The Xicano Institute Teaching and Organizing Institute (XITO), courtesy of XITO.
---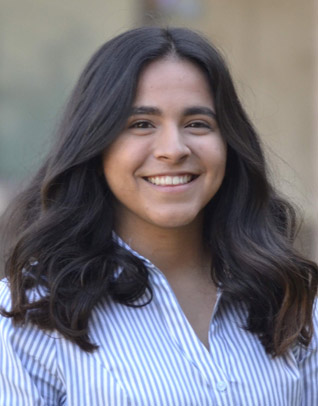 Daisy Gonzalez | University of California, Riverside
Daisy Gonzalez is an undergraduate student at the University of California, Riverside studying public policy and education. As a first-generation Mexican-American student, Daisy has witnessed firsthand the inequities of the public education system and the challenges students of color face navigating these institutions. Because of this, she has always been interested in learning about education reform along with the critical action needed to ensure educational equity and achievement. She is passionate about combating education issues such as unequal redistribution of resources, the integration of diverse curriculum, effective teacher preparation programs, and other issues affecting the experiences for students of color. Daisy hopes to pursue a career in education policy to uplift the narratives of underrepresented students and advocate for a more equitable, supportive, and empowering learning experience. As an immigration writer, Daisy hopes to uncover stories that display the uncertainties undocumented students endure, which are oftentimes neglected when having conversations centered on education reform. She hopes that through her stories policymakers, school districts, and the general public can gain a better understanding of their experiences and inspire multilateral support for these students.