"They've been on the front lines, over 130,000 TPS holders have been on the front lines of the COVID pandemic as essential workers. We've met with meat packers from Nebraska, people working in the poultry industry in Arkansas, truck drivers in Boston and California, so we've met all sorts of people around this work, and it's been amazing to hear their stories throughout the pandemic, and part of the work we do is uplifting those stories." Erik Villalobos, Communications Manager for the National TPS Alliance.
In 1990, during the presidency of George Bush Sr., Congress enacted the program known as Temporary Protected Status (TPS). The program designates TPS on a rolling basis to the citizens or otherwise permanent residents of countries deemed to have conditions that prohibit them from returning home safely. According to the Department of Homeland Security, which administers the program, countries are granted TPS based on the criteria of "ongoing armed conflict (such as a civil war)," "an environmental disaster (such as earthquake or hurricane), or an epidemic," or "other extraordinary and temporary conditions." 
The program grants nationals of the designated country that currently reside in the United States or otherwise travel to the United States within a limited period after the designation, the right to remain legally in the United States, as well as access to employment.
The downside: The program, similar to other programs for immigrants, such as DACA, does not provide a path to citizenship.
Currently, over 400,000 foreign nationals receive TPS benefits within the United States. The greatest percentage of recipients by far are citizens of El Salvador, at over 247,697.
TPS is also currently designated to Honduras, Haiti, Nepal, Syria, Nicaragua, Yemen, Sudan, South Sudan, and Somalia. As many as 130,000 TPS recipients are considered "essential workers." In addition, over 279,000 children of TPS holders were born in the United States and are, therefore, U.S. citizens. 
Countries are granted TPS for a period between six and 18 months; however, in most cases, the designation is renewed before it expires. El Salvador, for example, retains its TPS designation through 2020 despite being first granted TPS in 1990, three decades ago. When TPS is renewed for a given country, the recipients from that country must reapply for their status. If they do not reapply within a specific time frame, often only two months, they lose their status and are at risk for deportation. 
Since he first took office in 2017, Trump and his administration have made it clear that they intend to terminate TPS, issuing notices through the Department of Homeland Security to end the designation for over 97% of TPS holders; status has only been extended for Syria, Yemen, Somalia, and South Sudan, which together account for only 9,000 TPS beneficiaries. 
A number of court cases have challenged the administration's intention to terminate TPS, such as Ramos v. Nielson, which may determine the fate of TPS for Sudan, Nicaragua, Haiti, and El Salvador; Saget v. Trump, which applies specifically to Haiti; and Bhattarai v, Nielsen for Honduras and Nepal. The cases argue the conditions in these countries have not drastically improved since their original designation, and their termination is motivated by racist, anti-immigrant and anti-Black rhetoric. 
Most recently, in September, the Ninth Circuit Court of Appeals in San Francisco ruled in favor of the Trump administration in Ramos v. Nielson. While the court cases are heard and appealed, TPS recipients will see their status extended every nine months. The final stage in appealing these cases: the Supreme Court. 
At the front lines of the fight to  protect TPS is the National TPS Alliance, which is made up of more than 10 nonprofit organizations and has 40 committee chapters in states across the country. Most recently, on August 17, the alliance began the #TPSJourney4Justice. To promote this campaign, TPS recipients and advocates are traveling across the United States by bus, to protest and raise awareness about TPS and to demand permanent residency, and ultimately, citizenship for TPS holders. 
The best chance for the future of over 300,000 TPS holders is the upcoming November 3rd election. Joe Biden, the Democratic candidate, has committed to preserving TPS, as well as extending it to Venezuela. As this op-ed by Jose Palma, a TPS holder and organizer with the National TPS Alliance, describes, the stakes of the election have never been higher. In his words: 
"If the current president is reelected, we'll have two options: remain in the U.S as undocumented immigrants, living in the shadows at risk of deportation and stripped of protections and rights; or return to El Salvador, Haiti, Nicaragua, Sudan or other countries we haven't seen in decades and which, in many cases, are impoverished and unsafe. Either way, our lives, our children and the American economy will suffer."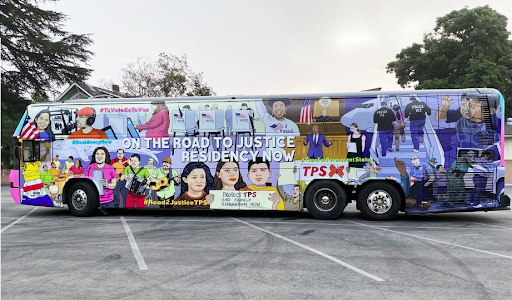 It often takes a national crisis to highlight the extent of American reliance on immigrant contribution; and the mass-curtailing of work and civic life in the US as part of the ongoing struggle to contain COVID-19 is no exception to this trend.
Like so many members of the immigrant community, TPS holders across the country have not had the luxury of stopping work and staying home to avoid the spread of the deadly virus. It is immigrants upon whom we depend to do the work we deem too dangerous to do ourselves. In this way, immigrants are the bedrock of our society. 
Here are the statuses for TPS countries
TPS: East Africa
Somalia 
Somalia was first designated for TPS in September 1991 after the outbreak of violent civil war. The collapse of the military junta led by Siad Barre created a power vacuum, in which various clan-based armed factions began competing for power and authority; without a central government, Somalia descended into anarchy. 
The destruction of the country in the midst of civil war created devastating famine conditions, and approximately 300,000 Somalis died of mass starvation during just the first year of the war. The Somalis did not have access to basic security or services. Although United Nations peacekeepers entered Somalia for three years to distribute humanitarian aid, which was often looted and diverted, they had to withdraw from the country after they suffered significant casualties at the hands of the clan-based factions.
Since the initial designation in 1991, TPS protections for Somalia have been redesignated or extended 24 times. The most recent redesignation occurred in May 2012, which means only Somali people who arrived in the United States before 2012 can seek TPS. 
There are currently 455 Somali individuals with TPS in the United States. Minnesota is home to the most Somalis outside of Somalia itself, but Washington and Ohio also have substantial Somali populations. These Somali immigrants work in meat processing plants, retail, and as small-business owners. Many Somali TPS recipients have lived in the United States for nearly three decades, raising their families and contributing to the community here. 
In January 2020, DHS extended Somalia's TPS designation for another 18 months through September 2021 due to ongoing armed conflict and chronic instability. Since TPS has not been redesignated, however, Somali individuals who have entered the United States in the past eight years are still at risk of deportation to the volatility of Somalia. 
Somalia has become a terrorist safe haven for al Shabaab. This terrorist group, with links to al Qaeda, conducts almost daily attacks throughout the country, killing approximately 1,600 people in 2019. Civilians continue to experience arbitrary killings and detentions, widespread abduction, torture, sexual assault, and the forced recruitment of children and youth to armed factions. More than 2.6 million have been displaced as a result of the conflict, and approximately 752,000 Somali refugees have escaped to neighboring countries. 
About 4.2 million Somalis require humanitarian assistance. The healthcare system in the country also remains ill-equipped to provide the necessary care for the 3.2 million people in Somalia who need access to emergency healthcare services. Some Somali families and individuals, especially those who came to the United States after 2012, may have to return to these dangerous conditions after escaping the terrors of Al-Shabaab. If they return to Somalia, they will have a bright red target painted on their backs.  
Several NGOs in the United States represent Somali immigrants and fight to protect their fundamental human rights. The Black Alliance for Just Immigration organizes black immigrant communities to advocate for racial, social, and economic justice. At a more local level, the Confederation of Somali Community in Minnesota connects families and individuals with services related to housing, employment, health, and immigration in order to foster equity in Minnesota. The Somali Community Access Network in Ohio facilitates the economic, social, and political integration of Somali immigrants.
Sudan
Sudan was first designated for TPS in November 1997 during the Second Sudanese Civil War. This brutal conflict, which lasted for two decades, pitted the northern and southern portions of the country against each other. It was characterized by extreme violence, including widespread abduction of civilians, torture and execution of civil dissidents, and slavery of rebel groups captured by the government. 
The use of ethnic militias in the war exacerbated the violence, as these groups practiced "scorched earth" methods of warfare; they destroyed everything in their paths — homes, crops, livestock, etc. The weaponization of food resulted in a severe famine gripping Sudan. These factors ultimately led to the deaths of 2.5 million people and the displacement of more than 4 million people during the armed conflict.

Since the initial designation in 1997, TPS protections for Sudan have been redesignated or extended 14 times. The most recent redesignation occurred in May 2013, which means only Sudanese people who arrived in the United States before 2013 can seek TPS. 
There are currently 774 Sudanese individuals with TPS in the United States. They live all over the country, with Sudanese communities found in New York, California, Virginia, Maryland, and Washington D.C.  They work in food service, retails, hospitals, and hotels. Many of these TPS recipients have lived in the United States for over a decade. 
They have gone to work, started businesses, paid taxes, purchased homes, and been productive members of our society. The Trump administration's decision to terminate their TPS protections, however, endangers their entire livelihood. 
The TPS designation was set to expire in November 2018, but, due to litigation, a federal court ordered DHS to extend the documentation expiration date until the resolution of the court case, namely Ramos v. Nielsen. In March 2018, this lawsuit was filed on behalf of over 250,000 immigrants from Sudan, Nicaragua, Haiti, and El Salvador. 
It argued that the government's termination of TPS for these countries violated the law and was the result of a predetermined agenda, specifically the Trump administration's focus on anti-immigrant policies. 
The court case was on appeal to the U.S. Court of Appeals for the Ninth Circuit. On Sept. 14, the court handed down its decision to uphold the Trump administration's termination of TPS for these four countries. Even though this decision will likely be appealed, TPS recipients from Sudan are at risk of deportation starting as soon as March 2021. 
The deportation of the 774 Sudanese people with TPS designation back to Sudan will place them in immense danger. Although the Second Sudanese Civil War formally ended in 2005 with the signing of a peace agreement and South Sudan became an independent nation in 2011, violent armed conflict in Sudan still persists, especially ethnic- and resource-driven conflict. 
The country continues to be marked by egregious human rights abuses; civilians are murdered on a devastating scale across the country, and hundreds of thousands of Sudanese refugees have fled to surrounding countries for safety. For example, in 2012, an increase in violence led to the displacement of about 500,000 Sudanese individuals. 
Famine has also spread across the country because of war, causing extreme food security issues among the Sudanese. Catastrophic flooding in September destroyed or damaged more than 860,000 homes, around 560 schools, and thousands of health facilities around the country. The COVID-19 pandemic has further aggravated this myriad of deadly problems. The mass deportation of Sudanese families and individuals to Sudan, then, will severely overwhelm the country's fragile infrastructure. 
Many NGOs in the United States advocate for the fundamental human rights of Sudanese immigrants. The Sudanese American Public Affairs Association facilitates the transition of Sudanese immigrants to the United States through education and professional development; it also engages Sudanese Americans in local, state, and national political processes in order to shape public policy of concern to the community. The American-Arab Anti-Discrimination Committee empowers Arab Americans — such as Sudanese immigrants — by combatting stereotypes and discrimination, defending their civil and human rights,  and educating the American public about Arab culture.
South Sudan
As the end of TPS for South Sudan recipients neared, human rights activists urged the Department of Homeland Security to extend and redesignate TPS for South Sudan.  In September, 2020, Acting Secretary of Homeland Security Chad F. Wolf extended the Temporary Protected Status (TPS) designation for South Sudan for 18 months through May 2, 2022.
The country continues to face ongoing armed conflict and severe food insecurity worsened by COVID-19. A forceful return to South Sudan would place TPS beneficiaries back into an intensely violent environment where ongoing conflict has displaced 1.6 million people and 64 % of the population are in need of humanitarian assistance with human rights organizations operating beyond capacity.
The premature termination of TPS would destabilize South Sudanese families sending them back to South Sudan which remains in a state of active conflict.  Mustafa Jumale, Policy Manager for Black Alliance for Just Immigration and Co-Founder of the Black Immigrant Collective told America's Voice,
"TPS holders have been in this country for many decades. They are a part of the fabric of many US cities. Many have American-born children, they have built homes, businesses, and communities. In some instances, these TPS holders have revived small-town economies with their labor. Others have enriched our academic institutions both as students and educators. There is nothing temporary about their lives. Being in limbo as they have been is cruel and unkind as it keeps them indefinitely on hold."  
The current number of South Sudanese TPS recipients is 96, states, Immigration Forum.
TPS: Asia
Nepal
Nepal was designated for TPS in June 2015 due to the devastating impacts of the Gorkha earthquake and its aftershocks. This 7.8 magnitude earthquake shook the country in April 2015 and drastically affected the lives of over eight million people in Nepal; it caused 8,970 fatalities, 22,303 serious injuries, and displaced millions of people. The earthquake also destroyed or damaged over 750,000 homes. 
The infrastructure damage in Nepal from the earthquake led not only to a lack of safe and adequate housing but also extreme food insecurity throughout the country, with over 1.4 million people in need of food assistance. Access to shelter, water, sanitation, hygiene, medical care, and education were also severely impacted by the Gorkha earthquake. Nepal's government simply did not have the institutional capacity to effectively mitigate the effects of the earthquake and provide aid to the affected persons, especially in the rural areas of the country. 
Since the initial designation in 2015, TPS protections for Nepal have been extended once in 2016. Only Nepali people who arrived in the United States before 2015 can seek TPS. 
There are currently 14,550 Nepali individuals with TPS in the United States. They live all across the countries, with large Nepali communities in New York, California, Texas, and Massachusetts. Many Nepali immigrants work in retail, domestic service, and as small-business owners. 
The TPS designation was set to expire in June 2019, but, due to litigation, a federal court ordered DHS to extend the documentation expiration date until the resolution of the court case, namely Bhattarai v. Nielsen. Since Ramos v. Nielsen did not include Nepali and Honduran TPS holders, these groups filed a separate lawsuit in February 2019 to argue that the termination of their TPS designations violated the law. 
Due to the similar claims of both these court cases, a federal district court in California paused the proceedings in Bhattarai v. Nielsen until Ramos v. Nielsen was decided. The recent ruling on the latter case, then, will have significant bearing on the status of TPS for Nepal, and thousands of Nepali people in the United States may be at risk of deportation in the upcoming year. 
The deportation of these 14,550 Nepali people with TPS designation will return them to unsafe and uncertain conditions, as well as severely impede the country's recovery. Since the Gorkha earthquake hit the country, Nepal has only been able to complete a tiny fraction of its reconstruction. Civil unrest, government instability, and catastrophic flooding in the southern parts of the country have dramatically slowed its progress.
The country still lays in rubble. The mass deportation of thousands of Nepali people back to the country will simply place immense pressure on the country's faltering reconstruction efforts, especially since Nepali TPS holders in the United States often send remittances back to Nepal that facilitate reconstruction. When these families and individuals are ripped from the safety of their homes in the United State and arrive in Nepal, they will likely add to the millions of people that remain displaced in the country. 
Several NGOs in the United States are fighting to protect TPS status for Nepali immigrants. Adhikaar amplifies the voices of the Nepali community in the social justice movement, provides direct assistance and service to Nepali families and individuals, and advocates for local, state, and national legislation — such as a pathway to citizenship for TPS recipients — that support the Nepali community.
TPS: Central America
El Salvador
El Salvador was designated for TPS in March 2001 following a series of earthquakes that devastated the country and its inhabitants. The environmental disaster resulted in more than 1,000 deaths and displaced 17% of El Salvador's population. Nearly $3 billion in damages, particularly in homes, schools, and public buildings, left Salvadorans vulnerable and questioning how they would recover from such a horrifying disaster. The outcome of the earthquakes eventually led to El Salvador receiving TPS in the United States. 
Nearly 200,000 Salvadorans are TPS holders, most of whom reside in California, Maryland, Virginia, Washington D.C., Texas, and New York. 
The large number of Salvadoran TPS holders suggests their equally large contribution toward the U.S. economy. Salvadoran TPS holders contribute to nearly $3.1 billion in U.S. gross domestic product, including  $1.8 million in Medicare and Social Security. 
Aside from their contributions to Medicare and Social Security, 88% of Salvadoran TPS holders are in the labor force, mostly employed in the construction, restaurant, and landscaping industries. In terms of the average income of Salvadoran TPS holders, more than half earn around $50,000 annually, adding to the narrative of their large contributions toward the U.S. economy and labor force. 
The Trump administration's decision to terminate TPS for Salvadorans means the expiration date of January 4, 2021 is quickly approaching. About 200,000 Salvadorans risk being sent back to El Salvador.
Since 2001, when the series of earthquakes struck El Salvador, the country has remained unstable for the return of TPS holders. Current situations in the country include numerous environmental disasters such as hurricanes, tropical storms, flooding, and volcanic seismic activity. The natural disasters constantly haunting the country lead to food and water insecurity, as well as widespread lack of housing. Two mosquito-borne illnesses recently discovered in El Salvador endanger public health, and gang-related activity threatens the lives of communities and creates unsafe conditions throughout the country. 
Haiti
Haitians were first granted TPS in January 2010, following the devastation of an earthquake that killed over 300,000 people and displaced more than one million. The earthquake destroyed infrastructure throughout the country, such as schools, hospitals, and government buildings. 
Although governments across the world pledged over $10 billion collectively to rebuild the country, an investigation has demonstrated a large amount of that money never reached Haiti or the Haitian people due to multiple levels of corruption. More recently, Haiti has been set back by other natural disasters such as Hurricane Matthew in 2016, which at least 20,000 homes and created extensive damage.
Although the 2010 earthquake was a devastating humanitarian crisis, mass migration from Haiti to the United States began in the 1990s after the collapse of a dictatorship led by Jean-Claude Duvalier that created a massive economic crisis in the country. Many of the Haitian immigrants that are TPS benefactors, then, have been long-time residents of the United States from before 2010. 
Currently, over 50,000 Haitians have been granted TPS in the United States, and the majority of these recipients reside in southern Florida and New York. TPS for Haiti has been extended four times — in 2011, 2013, 2015, and 2017 — after its initial designation in 2010. The most recent extension of six months expired in January 2018, after which DHS attempted to terminate TPS for Haitians.
Since then, the termination of Haiti's status has been litigated in federal court through Saget v. Trump and Ramos v. Nielsen. Saget v. Trump, which pertains only to Haiti, "alleges violations of the law and the Constitution by Trump administration officials seeking to operationalize the President's racial animus towards Haitians," according to the Anti-Defamation League. While the case is being heard, the expiration date for TPS has been extended through March 5, 2021. 
The termination of TPS for Haiti would not only impact the more than 50,000 Haitians living in the United States under its protection, as well as their 27,000 children born to those beneficiaries that are US citizens, but it would also have the potential to devastate the Haitian economy. 
In 2019, Haiti received over $3.4 billion in remittances from immigrants in the Haitian diaspora, primarily from the United States. Comparatively, the Haitian government's budget for the 2021 fiscal year is $3.7 billion. In an interview with Latina Republic, Chris Jeanty, a Haitian-American entrepreneur who currently lives in Haiti, emphasized the small gap between these two numbers to make a case for the importance of the Haitian diaspora in sustaining Haiti's economy. 
In southern Florida, the nonprofit organization, Family Action Network Movement (FANM), has been active in fighting to protect Haiti's TPS status. Most recently, they have devoted their resources to raising awareness about the importance of TPS and encouraging Floridians to vote and complete the census. 
Honduras
Honduras was designated for TPS in January 1999, under Bill Clinton's administration, after Hurricane Mitch, one of the most catastrophic hurricanes in modern history, devastated the country. This hurricane left nearly 1.4 million people homeless in Honduras and took the lives of almost 6,000 citizens. According to ClinicLegal, Hurricane Mitch set back Honduras 20 years, both socially and economically. 
Honduras was designated for TPS. Residing mostly in metropolitan areas such as New York, Miami, and Houston, there are around 86,000 Honduran TPS holders in the United States.  
Aside from being one of the largest groups of TPS holders in the United States, Hondurans contribute over $1 billion in gross domestic product. As far as their specific contributions to Social Security and Medicare, $135 million and $31.7 million, respectively, come from Honduran TPS holders. 
Of the Honduran TPS population in the United States, 85% of Hondurans are in the labor force. Similar to El Salvador, TPS holders from Honduras work in industries such as construction and landscaping. 
TPS' expiration on January 4, 2021 for Honduras creates immense dangers in the event that Hondurans are deported back to their home country. Tropical storm Hanna, which occurred in 2014, led to Honduras experiencing severe climate fluctuations, such as unexpected droughts and floods. The resulting crop losses have caused Hondurans to experience food insecurity, as well as a rise in unemployment that has led to an economic depression. Aside from the climate fluctuations, Honduras has endured two mosquito-borne diseases. All of these conditions, including other factors such as lack of medical care and gang violence, would be detrimental to Honduran TPS holders if they go back to Honduras.
Nicaragua
Nicaragua was granted TPS status by DHS on January 8, 1999 due to the damage caused by Hurricane Mitch. Although the hurricane did not make landfall in the country, it led to over 50 inches of rainfall and affected over 870,000 people, approximately 20 percent of the country's population at the time. 
After having been extended for practically two decades, the Trump administration issued a statement in November 2017 that Nicaragua's status would expire in January 2019, one year after it was set to expire in January 2018. 
Since Nicaragua was enjoined into the court case Ramos v. Nielson, the Ninth Circuit Court of Appeals' ruling means Nicaraguan TPS beneficiaries will be at risk of deportation beginning on January 4, 2021. There are currently 4,421 Nicaraguan TPS beneficiaries.
TPS: Middle East
Syria
On March 29, 2012, the Secretary of Homeland Security, Janet Napolitano, granted TPS to Syria in response to an increasing amount of political violence and human rights abuses by the regime of Bashar al-Assad. What originated as al-Assad's violent crackdown on pro-democracy protests in 2011 has since devolved into a deadly civil war that has exacerbated Muslim sectarian divisions, involved a myriad of Middle Eastern countries, and acted as a proxy for the United States and Russia's vying for global hegemony. The war has also created a dangerous power vacuum that has allowed the Islamic State of Iraq and Syria (ISIS) and various smaller rebel groups to dramatically expand their territory. With a broad list of belligerents and an extensive international stake in the conflict, a peaceful resolution seems unlikely, even as the war passed its ignominious tenth birthday. 
Among the nearly half a million Syrian killed since the war's beginning are more than 100,000 civilians, while around 6.5 million people from the total population of 16 million have been internally displaced. The result of this mass displacement is the largest and longest refugee crisis since the Second World War. 97% of Syrians have fled to surrounding Middle Eastern countries such as Turkey, Lebanon, Jordan, Iraq, Egypt, and parts of North Africa. During the five years of the Obama administration in which the civil war existed, DHS permitted the entry of a total of 18,000 Syrian nationals. 7,000 of those refugees have sought to maintain their work permits through the TPS program. 
While in the US, Syrian refugees become integral parts of their communities. For instance, they earn median salaries that are higher than U.S.-born workers and are among the highest groups in business ownership. Syrian refugees also integrate into U.S. society well, with higher than average rates of naturalization and especially high rates of educational attainment. 
Shifts in immigration and refugee policies under the Trump administration have dramatically curtailed the amount of Syrian refugees granted entry into the US. In 2019, for instance, only 193 Syrian refugees were granted asylum by the US government, representing the lowest number by far since the onset of the Syrian civil war. These numbers are unlikely to increase, as Trump has already promised to further lower the Refugee resettlement cap in 2021 if reelected. Unlike a number of countries for which TPS was nullified, the Trump administration has issued another 18-month TPS extension for Syria through March 31, 2021.
Left out of the most recent TPS extension, however, were terms for the redesignation, a crucial process by which refugees who had already immigrated to the US through a different type of visa can have their status redesignated to that of TPS. For those unable to shift their status to TPS, safe options are limited. Some are able to change their status through marriage. A vast majority are either forced into the shadows of our society as they lose the benefits associated with their refugee status, or are made to flee the US and return to Syria, an increasingly grim and dangerous fate as the country continues to buckle under Civil War.
Yemen
Yemen originally received its TPS designation in 2015 upon the beginning of the civil war that would eventually be given the infamous designation of the world's worst humanitarian disaster. The conflict began as the Iranian-backed Houthi insurgents staged a takeover of the capital city of Sana'a to demand lower oil prices and a new government. 
Fighting broke out between the groups when Abd Rabbu Mansour Haddi, the president of the Sunni government under attack, refused to step down from power. Attempts to broker peace by the United Nations have failed miserably, and over the course of the past half decade, the conflict has steadily worsened with few promising opportunities for a ceasefire. 
The conflict has been especially disastrous for the Yemeni civilian population. Over 100,000 people have been killed since the beginning of the conflict, with the United Nations suggesting that 22 million Yemeni civilians, a staggering 75% of the country's entire population, are in need of support and protection due to a lack of access to food and medical supplies. 10 million Yemenis are at risk of starvation due to land, air, and sea blockades, and it is estimated that as many as 85,000 children may have already died of starvation. 
TPS for Yemen has been extended in 18-month increments since its original designation in 2015. DHS will have the choice to extend TPS when its current designation expires on September 21, 2021. If the current levels of famine and civilian casualties persist at the end of next year, which is highly possible, removing work authorizations and deporting the approximately 1,750 Yemeni TPS recipients living in the United States would be morally unconscionable. Moreover, the dual phenomena of spatial concentration of TPS recipients and high rates of economic participation mean the end of TPS for Yemen would negatively impact entire communities.
Latina Republic was fortunate to have an opportunity to speak with National TPS Alliance's Erik Villalobos and Stephanie Zacatares via an internet connection as they travel the country by bus to raise awareness of TPS as part of National TPS Alliance's ongoing Journey for Justice. Their testimonies remind us of the urgency of a path to citizenship for all these families who have given so much to this country. There is currently no pathway to become permanent residents or U.S citizens for the 400,000 TPS recipients, even though many of them have been here for over 20 years and have children who are U.S. Citizens.
They are important members of the fabric that is America. They have contributed as front line workers, built communities, raised businesses, paid taxes, educated us, and raised children here. Yet as they contribute and build, they live with an underlying uncertainty, existing from a status renewal to the next, to the possibility of forced deportation. All these families are under severe stress that could be alleviated with humane legislation that offers a pathway to officially belong:
"I think what is really urgent right now is some form of extension. A lot of families are living in fear as we speak. There's six months until these families figure out what they're going to do, whether or not they're going to leave this country, leave their children behind or take children with them to a place they've never known. Most of these people have been living in this country for their entire lives, they came here at the age of seven. They don't know any other place. So ultimately, yes, an extension would be great, but it is not good enough any more.  – Erik Villalobos, Communications Manager
And I think something that people often forget about TPS holders or the immigrant community in general is that we're human beings. Even the best known media dehumanize the lives of the immigrant community. We forget that there is so much emotional and mental work and labor that goes into this grassroots movement, I always try to remember that we have all of these TPS holders on a bus, and they have all this energy and drive and passion to continue to fight, but we cannot forget that it takes an emotional toll and a mental toll on these communities." – Stephanie Zacatares, daughter of TPS recipient and student at the University of California, Santa Barbara. 
How can we help protect TPS? 
Contact your senators.

Ask them to pass humane immigration policies that include a roadmap to citizenship for TPS holders and all immigrants. 

Call your Representative.

Tell your member of Congress that TPS must be extended until a permanent solution is in place. Call today: 1-888-204-8353

Tweet at your Representative

to pass protections for TPS holders.

Look up your representative HERE.

Ask your local and state elected officials

to publicly support TPS and protect people with TPS from deportation.
Visit the National TPS Alliance to learn more, and make sure to meet up with the Alliance when the Journey for Justice visits a city near you.


---
Dashiell Allen
| Reed College
Dashiell is a senior at Reed College studying Latin American and Peninsular Spanish literature. He is currently writing a thesis on the literary and political production of the Frente de Liberación Homosexual in Argentina during the 1970s and is interested in studying feminist and LGBTQ+ movements in Latin America. At Latina Republic, Dashiell intends to elevate the voices of activists and organizers that work to promote human rights and immigrant rights throughout Mexico. He is excited to contribute to the organization's mission of breaking stereotypes and bringing attention to underreported stories throughout Latin America.


---
Valeria Lopez
| University of California, Riverside
Valeria is a junior pursuing a major in Political Science/Law and Society with a minor in international relations. Coming from two immigrant parents who were born in Guadalajara, Jalisco Mexico, she has seen first hand the hardships immigrants face when moving to America. Seeing the difficulties immigrants deal with on a daily basis in America, it has inspired her to pursue a career as an immigration and civil rights lawyer. She has a passion for fighting for the rights of not only immigrants but for individuals who face racial and social injustices. She wishes to raise awareness about immigration issues such as the inhumane conditions children and adults experience in detention camps as well as helping families attain their documents to be able to work and live in the U.S. In the future she would like to start a charity that helps immigrant families overcome the difficulties that come along with living in a foreign country that is not always welcoming to immigrants. Valeria hopes that her work as an immigration writer will allow her to spread the stories of immigrants and that her career in immigration and civil rights law will allow her to create change for the Latino immigrant community.


---
Aditi Mittal
| Georgetown University
Aditi is a rising junior at Georgetown University. As an Economics major with minors in Government and Justice & Peace Studies, she has always been interested in the economic and political determinants of global migration. Aditi has participated in and led a university-sponsored immersion program to Tucson, Arizona and Nogales, Mexico that has allowed her to directly explore the complexities of Latinx migration and understand the realities of immigrant life at the United States' southern border. This experience has driven her passion to advocate for the migrant justice movement and support efforts that provide humanitarian assistance to migrants. Aditi hopes that her work as an Immigration Writer will amplify the voices of immigrants who are often neglected in national conversations and, ultimately, create actionable change.


---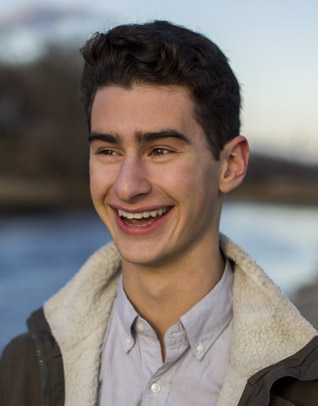 Daniel Tepler
| Bates College
My name is Daniel Tepler, from Bridgeport, CT. I am a rising Senior at Bates College where I study Politics, though I recently spent a semester in Mérida, Yucatán, Mexico where I studied Mexico-US relations at the Universidad Autónoma de Yucatán. I am currently completing virtual interviews with ex-US migrants in Oaxaca for a journal article which explores the role of return migration on local electoral politics in Mexican sending communities. By listening to immigrants with fascinating stories of ingenuity and resilience, I began to appreciate personal storytelling as a tool to highlight the human impact of national immigration politics. In my work for Latina Republic, I hope to highlight captivating narratives of immigrant contribution to society and, in doing so, engender greater compassion for immigrants living in the US.