Panamá 
Despite social inequality and discrimination against Afro women in Panama, representatives of Afro-descendants' rights continue to manage initiatives and carry a strong message to eradicate the practices of segregation towards this ethnic group in the country.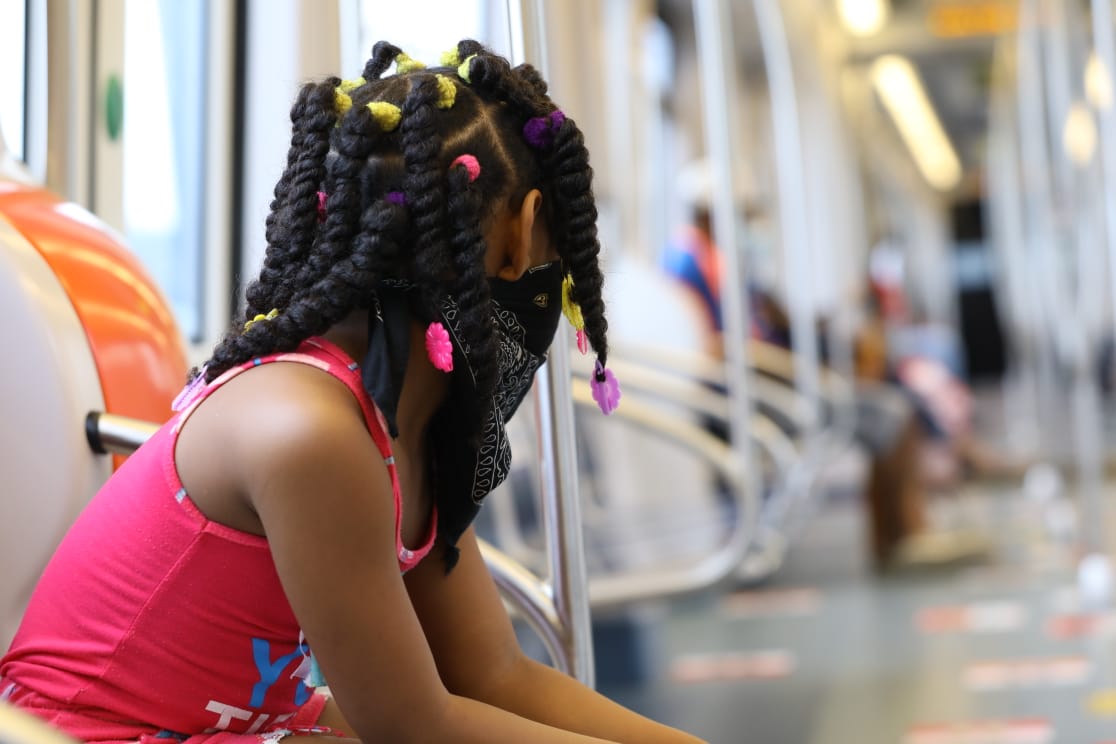 "I looked at myself in the mirror and asked myself: Why does my hair look different? Why is it not the same as the other girls? Why do people offend my curls?"
This is part of the testimony of the young Afro-descendant, Adriana Jiménez who, after going through a difficult stage in childhood and adolescence due to discrimination, finally managed to change her perspective and recognize the value of her Afro heritage.
According to the National Institute of Statistics and Census (Inec), there are currently 586,221 Afro-descendants in Panama, representing 14.9% of the total population. The data is higher than that of the last census of 2010. The figure that was registered was 405,813 people of the black population, where only 9.2% self-identified as Afro-descendant.
The fight to combat acts of racism and promote pride in ethnic roots are some of the issues that activists and non-profit organizations have embraced in the last decade.
Ninna Ottey is part of the Network of Afro-Panamanian Youth and serves as an activist from her platform 'Menina Congo,' a space to empower Afro women.
From her trench, she focuses on carrying out activities by doing workshops on social and cultural issues.
"I have taught many women through the support of experts to detect violence, whether economic or domestic."
In addition, she has prepared trainings with partner organizations to discuss what it means to be Afro-Panamanian.
"We talk about discrimination in its various dimensions, for example, rejection because of hair texture, an aspect that sometimes prevents Afro-descendants from getting a job."
Her fierce battle to promote Afro pride is one of the many actions she leads to empower the community. Ottey also integrates another collective called, 'Melanie Summer Fest,' an event that brings together Afro women every year during the summer season to discuss culture, self-discovery, and Afro hair care among other topics.
The Isthmian activist remarked that in order to become empowered, "you must first know your ancestry," since otherwise self-appreciation is difficult to achieve.
"There are many people who are ashamed of being Afro-descendants and, although the State does not support us through an academic subject that explains the origin of this ethnic group, the goal is for this identity value to be instilled from within the home," she argued.
Currently, Panama has 24.3% of people who define themselves as Afro-descendants. The provinces of Darién, Panama, Colón and Los Santos are the places where the most Afro-descendants reside and, among them, the term with which they most identify are: brown, Afro-Panamanian and Afro-descendant. These data are derived from the Inec survey of multiple-purpose households, carried out in 2015, 2016 and 2017.
Leaving prejudices behind, ignoring discriminatory comments and observing the impact of social movements has helped Adriana Jiménez to show off  her Afro hair  today with a sense of personal ownership.
Along these lines, she affirmed that she was proud of being an Afro-descendant woman.
"Some years ago it was rare to see Afro-Panamanians with their natural hair. I believe that you should not feel ashamed of who you are. I adore my skin color and my features. I transmit this message to my youngest nieces so that they feel connected with their roots."
Progress
In 2016, after the arduous struggle by social movements in favor of the rights of Afro-descendants, the National Secretariat for the Development of Afro-Panamanians (Senadap) was created through Law No. 64, added to the Ministry of Social Development (Mides ), which is in charge of planning and executing the policy of social inclusion of 'Afro' people in the isthmus.
The director of the Senadap, Krishna Camarena located the current situation of Afro-descendant women in three important aspects that must be corrected, among them, racism, inequality and the condition of poverty.
"Within this complexity, obstacles continue to be inserted that hinder the development of Afro-Panamanian women today."
Afro social movements have made some gains on the rights of their community in the last 10 years, which has demonstrated a very active participation.
"Organizations made up of women are aimed at highlighting the contributions of a population that has been segregated throughout history," she stressed.
Meanwhile, Ottey pointed out that the fact that the Senadap is currently in place is an achievement.
"I would like the office to be independent and detached  from Mides since the budget is not enough to carry out all the necessary steps."
Another of the advances in Panama in relation to this issue is the adoption of laws and policies to fight discrimination, such as Law 16 of 2002, which regulates the right of admission and creates the National Commission against Discrimination.
Likewise, there is Law 11 of 2005 that prohibits labor discrimination and Law 07 of 2018 that includes measures to eradicate and sanction discriminatory actions.
Added to the list is the #soyafroycuento campaign organized by the Colectivo Espavé in conjunction with Voces de Mujeres Afrodescendientes en Panamá. The proposal was launched in 2019 with the aim of promoting self-recognition in the Panamanian Afro-descendant population. Part of this effort was made so that the Afro community identified with their ethnicity at the time of the national census, which was scheduled for 2020, but was postponed due to COVID-19.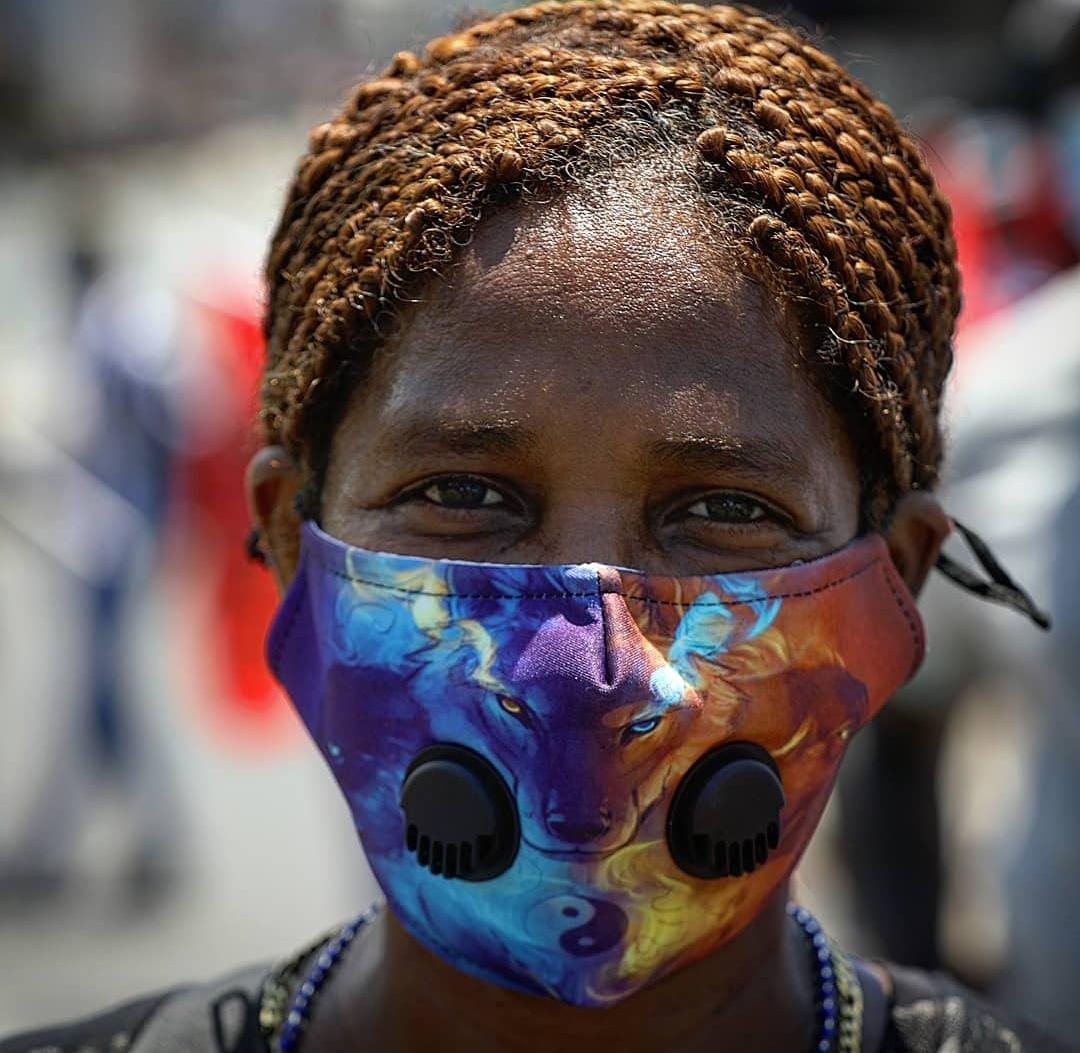 Gaps
The study carried out by the National Institute for Women (Inamu) and the United Nations Development Program (UNDP) in 2020, indicated that the Afro-Panamanian population can suffer multiple, aggravated or intersecting forms of discrimination based on other related reasons such as age, sex, language, religion, political or other opinion, social origin, property, disability, birth or other condition.
The report sustained that Afro-Panamanian women are a particularly discriminated group, suffering mainly from double discrimination: for being black and for being a woman; or triple discrimination when the poverty factor is added.
Discriminatory treatment for ethnicity and cultural identity towards Afro women has not stopped, despite improvements in education and social advances.
The same report specified that 10% of Afro-descendant women with the highest poverty rate cannot read, while 68% of this group does not have social security, 90% of those who work do so precariously and 30% does not have internet access.
Another report, in 2019 from the Inter-American Development Bank (IDB) together with the Senadap pointed out that Afro-Panamanian women have 11.2% higher education levels than the population's average; however, they experience a marked drop in wages and higher unemployment below the average.
The road to reducing these statistics is long, however, the impetus and positive actions of women like Ninna Ottey, Krishna Camarena and Adriana Jiménez who have decided to raise their voices to carry a message of respect and peace in favor of the Afro community is what makes the difference today in the face of existing deficiencies.
---
Astrid Chang has a degree in Journalism with an Emphasis in Audiovisual Production. Since 2018, she has been a journalist at La Estrella de Panamá. Her work in the newspaper was initially as an intern, where she developed in the area of sports, nationals, social networks and the web. Later, she was hired to lead the themes for World Youth Day and to be a presenter for the segment "Flash Economy." She later became part of the Café Estrella team, a new content proposal by 'La Decana'. In this booklet she has written articles on the environment, technology, health, sports, society, music, culture, sexuality, art, fashion and tourism. Likewise, she has organized and directed projects with visual artists for the International Book Fair of Panama. She too, was sent special to cover the Lima 2019 Juegos Parapanamericanos, and currently she is the coordinator of sports issues in the newspaper. She has training in journalistic leadership.