In a tour of Finca Casanga located in Boquete province of Chiriquí we learned details of the coffee industry. Following, we trace its market value and the sowing process from the fields to the consumers' tables. 
Economic studies of the coffee industry in Panama  show that coffee has contributed an added value of $ 212.2 million or 0.4% to the country's Gross Domestic Product (GDP) plus $ 74 million of income, which makes a grand total of $ 397 million of contribution to the national economy in roasted coffee plus the contribution in consumption and labor.
View this post on Instagram

The production of coffee in Panama is estimated at 200,000 quintals of beans annually, which represent $ 42 million dollars at a local price of $ 212.00 per quintal at the local price, being the highest in the Central American region.
These figures demonstrate the impact of this sector in Panama and abroad. To learn more about the process involved in the production of coffee from the field to the cup, we visited Finca Casanga, which unlike others works in a different way, specializes in very small or private coffee tours to provide travelers with knowledge about the industry of the coffee.
The tour lasts between 2 and 3 hours. Visitors learn about coffee, how to harvest and process the cherries, how to dry and grind the coffee beans, and how to roast, and classify it. The tour concludes with a coffee tasting session and a demonstration of a few different ways of preparing coffee.
View this post on Instagram
"We invite visitors to enjoy coffee fresh from our latest harvest. We hand-select only the best Arabica coffee beans and ship them directly to you. This specialty coffee comes from the mountains in Boquete, Chiriquí and is from a single farm and is grown in the shades on the small family farm. At Casanga we process and roast small batches by hand so that you have the freshest coffee possible," explains Melvin Z. tour guide and coffee expert.
Among their products, they offer flavored coffee that uses beans with a mild acidity, moderate body and notes of nuts, cream and chocolate, explains Melvin.
View this post on Instagram

When it comes to the types of roasting, there is light roasting where the beans are light to medium brown without oils. The bean is still expanding and dominates the acidity. There is the city roast which is a medium roast, the beans are medium brown without oils, and the acidity level decreases. This one is known as breakfast or American roast.
The coffee expert explains that there is also a full city roast, which is a medium dark roast where the beans are darker in color and have some oils, a perfect balance of acids and sugars and finally, the French roast: This is a dark roast. The beans are dark brown, almost black in color and are covered in an oil sheen, also known as Italian roast, espresso, New Orleans, continental or Spanish. Roasting the coffee can take 20 to 30 minutes, it all depends on the type of roasting.
A Story of Coffee
The tour guide tells that coffee arose in Africa and that 800 years later it is commercialized and its price ranges around $ 1,000 according to the type of bean. He tells that African harvesters used to take the cherries from the trees and dipped them directly into the water and drank the drink.
"Caffeine helped the African harvester to have energy and that was what the European saw at the time of colonization, that coffee was a metabolic stimulant," tells the guide. He mentions that when coffee arrived in America, it became the focus of research.
Currently, the most popularly consumed are arábico and robusto coffees, which are the most recognized coffee trees in the world.
He explains that the robust version is stronger; it is three times as bitter as in other regions. He indicates that Vietnam is one of the countries where bitter coffee is most consumed.
"People tend to break an egg and pour the yolk to drink the drink. This is the way in which the amount of acidity and bitterness is eliminated, but in Panama and America that does not happen."
The arábico is best known around the world for its smooth texture, its aroma and its balance between acidity and bitterness. He points out that this one is more complicated to produce.
"To see a coffee production (of this type) one resorts to going to the mountains, as it cannot be produced in the lowlands because they are not adapted to certain conditions; however, the robust version can grow in various environments. For example, red coffee is the only Panamanian coffee tree of robust origin."
Local production
Regarding the sowing of this grain in Panama, he says that the same amount of coffee is not produced as in Asia or Africa, but a quality grain is produced, which gives it that distinction. The arábico has 250 varieties among them is the geisha, caturra, catuai and red obata.
View this post on Instagram
View this post on Instagram
"Not all farms are capable of producing geisha coffee, this is the best bean of this variety and it is produced in Panama. There are 90 farms that produce this coffee and only 10 grow the best kind due to factors such as climate and altitude. Climate change has also influenced the harvest," he explains.
He adds that the geisha version does not produce as much acidity or bitterness. It is characterized by a citrus flavor.
"In auctions this coffee can cost $ 1,300, it is estimated that for next year it could cost around $ 2,500. At present it is considered that 1% of the population in Asia consumes this coffee."
He indicates that initially the geisha grain would not be produced in Panama but in Costa Rica, but due to the altitude and climate conditions it was then brought to Panama.
As for the red obata, he emphasizes that it is a mix between arábico and robust coffee.
"These mixes occur in relation to climate change. Today, producing coffee is not the same as before so they resort to making mixtures to strengthen the genetics of the plant because there are new challenges for production due to pests. There are many fungi , bugs and drill bits eating the fruits. This plant is illegal in Panama, but there are already experiments that many are doing to have it ready once it is legalized," he says.
Melvin emphasizes that each coffee plant is different and each requires specific care, which is why they cannot be mixed. Watering the coffee tree has to be natural through rain and not artificially.
Likewise, he details that the Boquete, Chiriquí province has 45 microclimates divided by every 2 kilometers of distance.
"At Finca Casanga we have 150 inches of rain and two kilometers to the northeast there is 175 inches of rain. It is quite strange that every two kilometers the climate changes ."
Coffee Tree rental
Melvin says that within Finca Casanga coffee trees are rented, which is why it was observed during the tour that each tree has a name and a fixed camera that is on 24 hours a day. This allows whoever rents the tree to see the growing process of the tree.
"You can look at the live cameras, you give insider information about the tree. We provide weekly updates during harvest, and you see how much was picked each time it is harvested; a drying rack is included just for the owner's coffee," he adds.
View this post on Instagram
Customers can also track when their coffee is processed, decide how they want it to be roasted and later the farm sends it to its destination.
For the 2021 season they are beginning the process of assigning trees. Final coffee processing and coffee shipping will end around March or April 2022.
"We offer a healthy coffee tree for the season, a sign marking your tree, close-up pictures and information about the tree throughout the year with frequent updates during the harvest season, tree lease certificate and access to the broadcast camera. live, so you can watch your tree grow, bloom and harvest. These cameras are also good for viewing the weather and observing workers," he says.
View this post on Instagram
Melvin explains that the cameras require the use of an application that is available for Mac, Windows, Android and iOS, each tree comes with a guarantee of a minimum of 1 pound in case of a natural disaster or any other problem that could arise.
Also, he indicates that the lease expires once the last cherry on the tree has been picked, however the emails and updates don't end until the coffee is shipped.
Regarding the price,  it is $ 99 for the entire 2021 season, with shipments available to North America and Panama, for $119 for the entire 2021 season. They also ship to Australia, New Zealand, the United Kingdom, Western Europe, Croatia, South Africa. Clients have the additional option to purchase custom posters for $10 and to request rush orders for $10 (guaranteed within 48 hours).
You are invited to contact the Finca Casanga through Instagram @finca_casanga.
---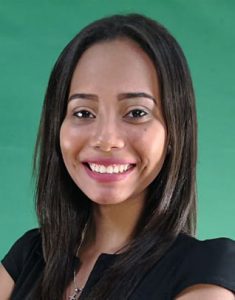 Astrid Chang | Correspondent for Panamá
Astrid Chang has a degree in Journalism with an Emphasis in Audiovisual Production. Since 2018, she has been a journalist at La Estrella de Panamá. Her work in the newspaper was initially as an intern, where she developed in the area of sports, nationals, social networks and the web. Later, she was hired to lead the themes for World Youth Day and to be a presenter for the segment "Flash Economy." She later became part of the Café Estrella team, a new content proposal by 'La Decana'. In this booklet she has written articles on the environment, technology, health, sports, society, music, culture, sexuality, art, fashion and tourism. Likewise, she has organized and directed projects with visual artists for the International Book Fair of Panama. She too, was sent special to cover the Lima 2019 Juegos Parapanamericanos, and currently she is the coordinator of sports issues in the newspaper. She has training in journalistic leadership.