Paseo El Carmen is a tourist destination located in the historic center of the city of Santa Tecla, department of La Libertad in El Salvador. It is characterized by its varied activities for day and night and attractions like Nuestra Señora del Carmen Parish and the Municipal Palace of Bellas Arts. The promenade extends for several blocks where tourists can meet a variety of artists like cartoonists, living statues, musicians playing guitar, marimba, and the flute among other instruments.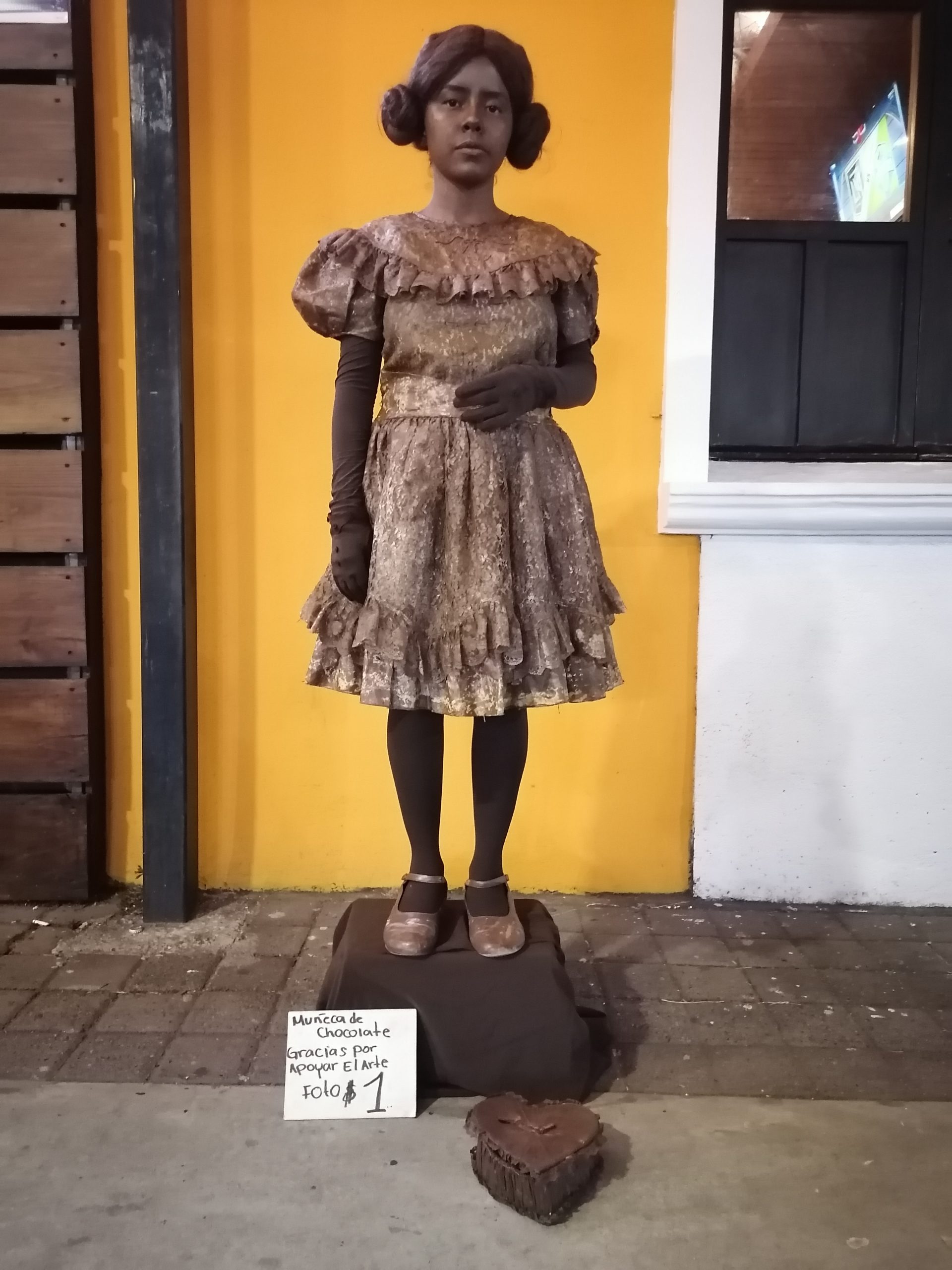 Visitors can enjoy  several restaurants, bars and cafes, shopping centers, a rich gastronomy serving typical food and international cuisine, and popular drinks such as the shuco, punch, hot chocolate, fruit cocktail, handmade sorbets, while shopping for handicrafts, paintings and jewelry.
The Tecleño Palace served as the municipal mayor's office. It is surrounded by bars, restaurants and various activities on every corner along its lively two kilometers.
In this place you can enjoy different types of food and drinks as part of the traditional gastronomic fair that serves homemade pupusas cooked on a clay comal, artisan chocolates and grilled meats.
Visitors can also try delicious drinks like the Salvadoran mojitos that are prepared in the different bochos (modified volkswagen trucks) that can be found along the promenade serving cocktails with or without liquor.
The Paseo El Carmen's night life is an unforgettable experience and is only 10 minutes from San Salvador.
It is a popular place of recreation not only for the Tecleños but also for all international travelers who visit us in El Salvador. In 2001, Santa Tecla was destroyed by a powerful earthquake that devastated its traditional adobe houses and the city hall which had to be rebuilt.
Paseo El Carmen's name comes from the Parroquia Nuestra Señora del Carmen, which was built in the 18th century and which still stands despite the earthquake that greatly damaged it in 2001. This church was originally built in 1856 and its characteristics are neo-Gothic with wood carved structures that stand out.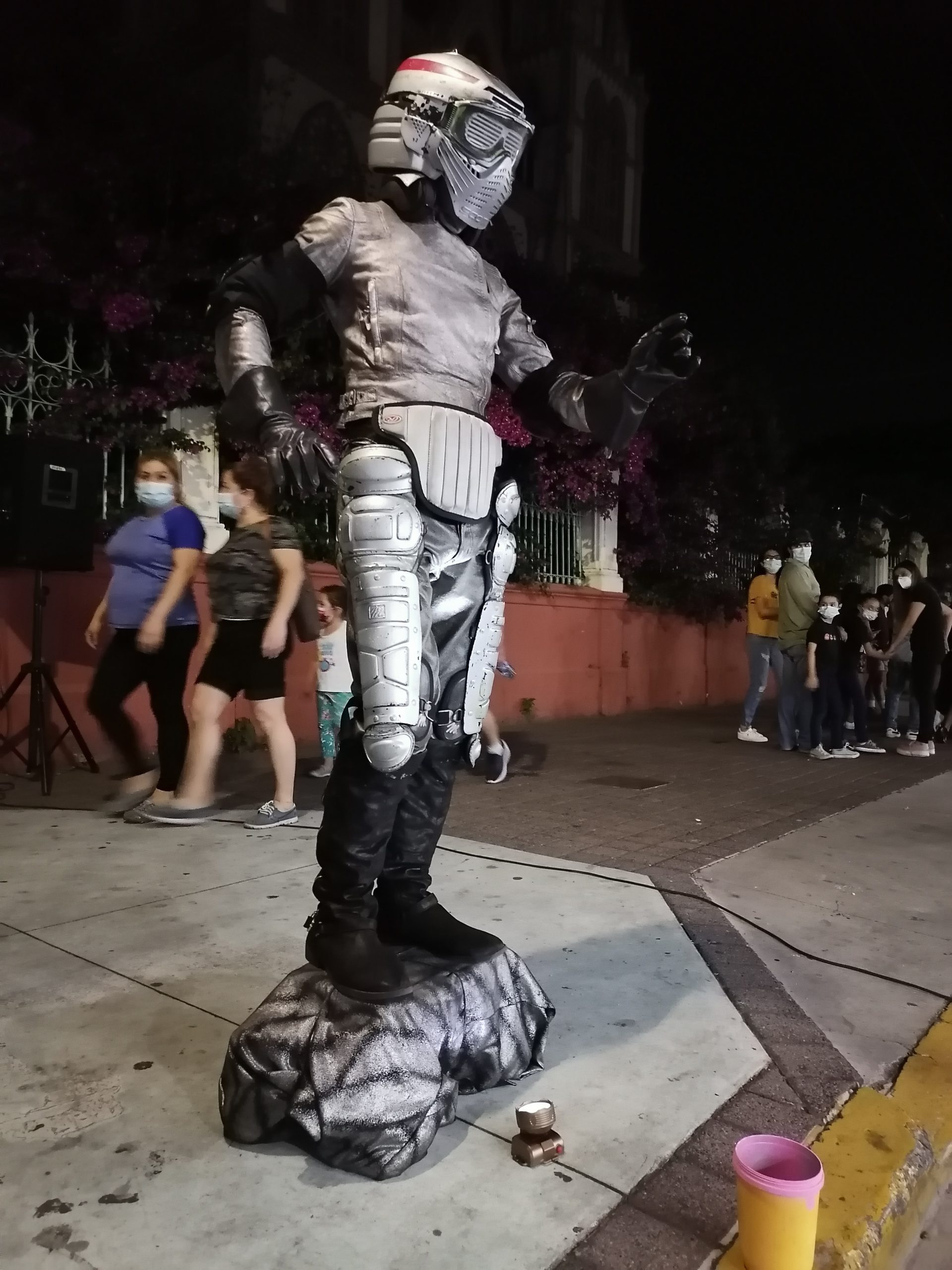 Historically, this church housed three bells that rang throughout the city of Santa Tecla and were named after three people who contributed to the construction of the temple: Carmela, La Chaleca and Corazón.
Many blocks of joy and relaxation await you here. If you are looking for a place to stay around Paseo El Carmen you can find hotels that cost around $35 per double room.
How to get to Paseo El Carmen
If you travel by bus, the public transport routes that bring you to the area are the 42 (minibus) and the 101-D "Special." The cost of the ticket is about $ 0.35 USD.
If you visit by car, take the Pan-American Highway or Monseñor Romero Boulevard. The area has private parking at only $1 per hour. Paseo El Carmen is open every day and its evening activities are available on Friday, Saturday and Sunday as well as during the holidays.
---
Mauricio Alexander Cáceres García is a renowned Photojournalist and Documentarian from El Salvador. His work showcases the power of human stories. Among his specializations, Cáceres has reported on The Migrant Route along the Guatemalan border, Mexico and the United States. He accompanied migrants along the migrant route to the US on four occasions. Cáceres has a degree in Migration from the Universidad de Centro América, UCA. Cáceres has served as an Editor of the newspaper Más, EDH and elsalvador.com. He has extensive experience in national and international news coverage, studied journalism has won several photography awards throughout Latin America, including second place on a photographic contest centered on the migrant woman, and earning the Santa Clara de Asís prize for his report on the migrant route.