Since 2012, every May 14 Venezuelans celebrate "National Dramaturgy Day."  The celebration is a tribute in honor of the birth of painter and playwright, César Rengifo. The multi-talented artist dedicated a great part of his life to showing every day realities of indigenous, peasants and workers in Venezuela through his artistic works.
Rengifo stood out in the fields of painting and dramaturgy. He was born on May 14, 1915 in the city of Caracas;  a Venezuelan painter and playwright he brought realism to Venezuelan painting inspired by Mexican artistic styles.
Rengifo also served as Venezuela's Minister of Education when Rómulo Gallegos was president of the country.
Rengifo studied at the Academy of Fine Arts and in 1936 he obtained a scholarship to specialize in pedagogy of arts in Santiago de Chile.
From 1937 to 1938 he lived in Mexico City, where he studied the techniques of muralism at the Academia de San Carlos. In Mexico, Rengifo was influenced by the work of Diego Rivera, acquiring a style that departed from artistic perceptions in the School of Caracas, and integrated social messaging and realism into the paintings based on the suburban rural life.
Rengifo also sought to vindicate human rights by showing indigenous, rural and city workers of Venezuela through the different expressions of his artistic repertoire.
The playwright was trained as an integral artist, who specialized in drawing, painting and sculpture at the School of Fine Arts. His talents led him to earn the National Painting Prize in 1954.
After his return to Venezuela he worked as a journalist. In 1952 he founded the theater group, Máscaras (Masks), at the same time he carried out extensive pedagogical work and wrote around 40 plays.
Among his most memorable theater plays, César Rengifo created Curayú o El vencedor, Las Mariposas de la Oscuridad, El Vendaval Amarillo, El Raudal de los Muertos Cansados, Las Torres y el Viento, Esa Espiga Sembrada en Carabobo, Joaquina Sánchez, Manuelote, and Lo que dejó la Tempestad.
His Caracas' murals also stand out; like, Amalivaca (1956), located in the Plaza Diego Ibarra, and Creadores de la Nacional (1973), found in the Paseo Los Próceres.
Rengifo reflected and wrote about the role of artists and intellectuals. In his view, the oil boom and the rentier culture accentuated inequalities and created a parasitic bourgeoisie that imported consumption habits and an outward look.
This perspective influenced a generation of artists who defended "art for art's sake," states Ricardo Vaz in César Rengifo: Arte, Historia y Conciencia Social. 
César Rengifo was very critical of an art and culture disconnected from the social reality of the country. The intellectual insisted on analyzing the evolution of national culture in light of the prevailing economic model.
In particular, Rengifo was interested in "the agrarian question and the Venezuelan cultural process," explains Vaz.
Rengifo was concerned with the tendency of large estates becoming allies to oil exploitation; a move that he attributed as the cause of a great rural exodus that  "put a brake on cultural expressions rooted in indigenous resistance and the struggle for independence," adds Vaz.
Rengifo is recognized as a playwright who gained fame, in part, for his historical plays. These have been grouped into four major themes: Indigenous Resistance; the Independence Struggle, the Federal War ,and the Oil Era of the 20th century.
The protagonist in Rengifo's art is the ordinary people: "Those who make the wheels of history roll, but who on very rare occasions get to tell it," describes Vaz.
Through his art the playwright pays homage to those who, without name or fame, gave their lives for Venezuela.
César Rengifo's critical vision of oil leasing; his desire for the people to tell their story, and his debates on the role of art and culture, produced a rich intellectual and artistic heritage centered on his commitment to the struggles of his people.
The renowned Venezuelan was awarded with the National Painting Prize and the Arturo Michelena Salon Prize in 1955. In 1980 he received the National Theater Award, the year in which he died in Caracas on November 2nd. The beloved Venezuelan rests in the Panteón Nacional.
---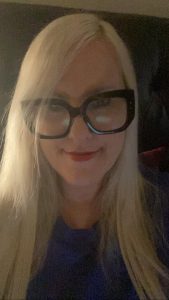 Soledad Quartucci | Latina Republic
Dr. Soledad Quartucci is the founder and CEO of Latina Republic, a 501(C)3 California-based nonprofit organization. Latina Republic is a reporting, research, advocacy and charitable organization advancing human rights in the Americas. We fill the void in coverage of urgent social, political, human rights, economic and gender inequalities affecting the Americas. Through our allies in Latin America, we highlight contributions, heritage, history, leadership and innovation. Latina Republic reports on stories that integrate local strategies to the betterment of the region. We make space for and empower unheard voices and celebrate the rich histories of Latin America.