Oaxaca, Mexico
Aleida Ruiz Soza is a feminist who supports women's rights in Oaxaca. At 15 years old, she is the author of a book and leads various fundraising campaigns to end the practice of child marriage in Mexico and the provision of menstrual products to women serving sentences in Mexican jails. Last year, she was nominated for the International Children's Peace Prize. Aleida believes that activism and dance are a perfect duo to promote gender equity in Mexico.
Between 2019 and 2020, the young woman was an Ambassador of Peace for Ibero-America and the Caribbean by the Ibero-American Commission on Human Rights for the Development of the Americas (CIDHPDA). Along that route, she was also nominated for the 2020 International Children's Peace Prize, in the category "Gender Equality," awarded by the KidsRights Foundation.
The award is given annually to a minor to recognize her humanitarian work on behalf of her community. Its winners include activists Malala Yousafzai, a 2014 Nobel Peace Prize winner, and Greta Thunberg, a Swedish environmental activist.
"I firmly believe in equality and the rights of opportunities between clearly our gender has disadvantages and we have to work to achieve a balance," states Aleida.
As a child her mother exposed her to  inspiring leaders, such as Helen Keller and Harriet Tubman. She also read the works of Martin Luther King and Mahatma Ghandi.
These philosophies combined with the reality of women living in her Mexican state inspired her to do good in the world, so she wrote Arcoiris (Rainbow) and donated the proceeds to support the children whose mothers were victims of femicide.
Gracias @carreraOax https://t.co/sz4NJVdTRt

— Aleida Izsosa (@AleidaIzsosa) March 8, 2021
"It is a collection of stories that aims to demystify gender violence," she told MILENIO. With the support of the Oaxaca Attorney General's Office, she sold this series and the funds raised were destined for girls and boys whose mothers were victims of femicide.
"Each book that was sold, the proceeds went to girls and boys who lost their mother to femicide, because when a woman dies, it also affects children who are left without a mother, and grandmothers who are left without a daughter. It affects a whole chain," she points out.
The collection consists of seven stories, one for each color of the rainbow: red, orange, yellow, green, indigo, sky blue and violet, the latter being Aleida's favorite.
Last March she worked on the campaign, "Let Girls be Girls, Not Wives," a movement to eradicate child marriage, a recurring situation in her native Oaxaca.
One of the purposes of this campaign is to reinforce the bill against child marriage among children under 18 years of age, which the Oaxaca Congress approved in 2013, with penalties of four to 10 years in prison.
QUE LAS NIÑAS SEAN NIÑAS NO ESPOSAS. pic.twitter.com/CwieF9sRwr

— Aleida Izsosa (@AleidaIzsosa) May 4, 2021
The campaign started on March 12 in the municipalities of Huautla de Jiménez, Santa Lucía, Ocotlán de Morelos and Pinotepa Nacional, with the goal of reaching 24 communities (two per month).
Aleida says she knows cases of women who, after being sexually abused, were forced to give birth and marry their rapists.
"We go to the municipalities that are on gender alert and, well, it is outrageous, because all of Oaxaca has been on alert since August 30, 2018," she laments.
Lanza campaña contra matrimonios infantiles "Que las Niñas Sean Niñas, No Esposas", la cual encabezará Aleida Ruíz Sosa nominada al premio Internacional de los Niños por la Paz@KidsRights #Oaxaca #PrimeraLínea
?@MarioRomero80 pic.twitter.com/2ra3R1pB1d

— Primera Línea Mx (@esprimeralinea) February 22, 2021
Child marriage in Oaxaca, Mexico, has been penalized since 2013 but still represents almost 40% of marital unions in the state, reports Al Dia News.
On February 22, Aleida headed the campaign "Let Girls be Girls, Not Wives," which seeks to eradicate this practice and to protect indigenous girls whose families continue to participate in these marriages at a very young age.
Agradezco a @flaviososavilla por sumarse a esta campaña contra el matrimonio infantil en Oaxaca, donde él impulsó en 2012 una iniciativa para fijar en 18 años la edad mínima para contraer matrimonio y que fue aprobada en 2013. En este camino debemos sumarnos todas y todos.? pic.twitter.com/XFqKf2kJIm

— Aleida Izsosa (@AleidaIzsosa) November 27, 2020
Oaxaca is the third state with the most child marriages after Chiapas and Guerrero, and it still has the collusion of many judges, reports Al Dia News.  The Civil Code was reformed so that the magistrates who authorize marriages between minors under 18 years of age can be punished or dismissed.
The initiative by Aleida Ruíz, was joined by companies, politicians and the media that work so that young women in the state receive sexual education and know their rights.
"Helping families understand that marrying their minor children violates human rights is difficult," stresses Aleida. She proposed to change this harmful tradition through art.
Aleida took ballet classes, a staging and a conference to the schools of indigenous communities to explain the importance of eradicating the practice of forced marriage, although her plans were temporarily postponed by COVID-19.
Under the campaign, "Sensitize Society through Art," Aleida also gave a workshops on body expression and physical conditioning at the Tanivet Women's Penitentiary Center, Oaxaca, for six months. There she came across a common need in the 170 inmates: the lack of menstrual hygiene products.
This inspired her to choreograph a dance to the feminist anthem,  Sin Miedo, without fear, by Vivir Quintana at the Juárez Theater in the Oaxacan capital, to promote menstruation with dignity for women deprived of freedom.
"Nowadays using intimate menstrual products is a bit expensive. In detention centers meeting these expenses is very difficult,"  Aleida explains.
She danced to allocate funds for inmates of the Tanivet Women's Penitentiary Center and Aleida designed workshops for the women detained and their children.
"When I was going to give classes to their children, I realized that only girls came because it was ballet. No boys came because the mothers said: 'my son is not going to dance; he's not going to wear a tutu. From there came an idea of being able to change this mentality," Aleida told La Vanguardia.
"The most worrying thing, as Martin Luther King used to say, is not the wickedness of the bad, but the indifference of the good,"  voiced Aleida. When she grows up, Aleida dreams of being an ambassador for the rights of children and women. At 15 years of age, Aleida has new projects – in addition to those that she was forced to suspend due to the pandemic – among them is a future ballet course in Cuba, the promotion of scholarships for children and offering a ballet workshop for boys in Oaxaca to break stereotypes.
---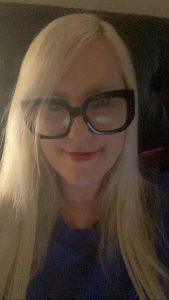 Soledad Quartucci | Latina Republic
Dr. Soledad Quartucci is the founder and CEO of Latina Republic, a 501(C)3 California-based nonprofit organization. Latina Republic is a reporting, research, advocacy and charitable organization advancing human rights in the Americas. We fill the void in coverage of urgent social, political, human rights, economic and gender inequalities affecting the Americas. Through our allies in Latin America, we highlight contributions, heritage, history, leadership and innovation. Latina Republic reports on stories that integrate local strategies to the betterment of the region. We make space for and empower unheard voices and celebrate the rich histories of Latin America.