Sonidos de Mi Tierra is an innovative social entrepreneurship program, recognized for its great transformative impact on rural communities in Paraguay. The program uses music to develop social capital and reduce poverty. Sonidos de Mi Tierra is the largest institutional program of TIERRANUESTRA, a civil association for the common good whose mission is to work for sustainable human development to improve the living conditions of vulnerable communities.
The association promotes self-managed solutions, community solidarity, environmental care, sustainable tourism, and cultural and artistic expressions.
Sonidos de Mi Tierra (sounds of my land) was created by Maestro Luis Szarán, a conductor, composer, music researcher and social entrepreneur in 2002 and since then the program has promoted the formation of music schools, choral and orchestral groups, cultural associations or philharmonic societies and advanced scholarships for music leaders. The program inspires children out of their vulnerable situations through art and music in Paraguay.
Latina Republic met with Maria Sofia Franco, the Projects and Institutional Relations Assistant of Sonidos de Mi Tierra.  Franco emphasized that "music is something that is really scientifically proven to help children move away from these situations of vulnerability or situations of violence just by entering this artistic world."
The program takes music into vulnerable communities and currently is present "in almost 70 Mapuche communities in Paraguay." Apart from teaching music classes, the program also offers initiatives for socio-emotional development of the young child.
When the program starts in a community, students learn music and participate in social development classes. Then, a support commission is formed locally, and is made up of a community coordinator, members of the community, and a commission made up of parents, guardians and neighbors. The committee then hires local instructors and begins the process of creating musical communities that are self-sustaining.
"We start by giving them seed capital and eventually they walk on their own, but they always stay within the social network of Sonidos de Mi Tierra. When the students reach a certain age, about 15 years old, they enter the Youth Leadership School," explains Franco.
"They are totally immersed in the community and the social and environmental issues affecting. We are very involved with the environmental field. These young leaders are the ones who promote issues related to the health of the communities. They lead youth leadership workshops, environmental talks and social trainings. Growing up exposed to music and leadership training opens doors for them. They may choose a university degree related to community issues, the environment or they may want to dedicate themselves to music in the end," describes Franco.
"In their community, they may choose to focus on the pollution of a stream or tree planting," explains Franco. "They choose an initiative and promote it throughout the community. They are usually the ones who organize others around these initiatives. These movements stimulate the growth of our school; it is the children who empower their community. Some of them are hired as music instructors and assistants after they graduate."
María Guadalupe Flores, a young indigenous woman who at the age of 20 is a youth leader of  Sonidos de Mi Tierra, told La Nacion, she has been playing the violin since was eight years old. Maria Guadalupe grew up in the indigenous community Santa Teresita, of the Western Guaraní family, located in Mariscal Estigarribia, department of Boquerón, Paraguay.
At age of 10, she received a violin as a gift from her teacher, Luis Szaran and, since then, music has been an integral part of her life, a gift that has helped her grow, relate and dream even more.
"When I started playing the violin I was eight years old, I learned to play through the Sonidos de Mi Tierra program. At the age of 10 I received my own violin and since then, I have never stopped playing. Thanks to music, I have learned to relate to people who are not from my community or my environment. Playing the violin has helped me a lot to improve myself.  I have met many new people and these experiences have made me more open."
Since launching this program, many countries have reached out to Sonidos de Mi Tierra to learn about ways to launch this program in their own countries. In places like Mexico and Bolivia, future musicians and leaders are in full training. To learn more about this incredible organization visit them here.
---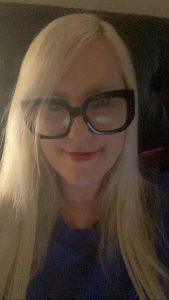 Soledad Quartucci | Latina Republic
Dr. Soledad Quartucci is the founder and CEO of Latina Republic, a 501(C)3 California-based nonprofit organization. Latina Republic is a reporting, research, advocacy and charitable organization advancing human rights in the Americas. We fill the void in coverage of urgent social, political, human rights, economic and gender inequalities affecting the Americas. Through our allies in Latin America, we highlight contributions, heritage, history, leadership and innovation. Latina Republic reports on stories that integrate local strategies to the betterment of the region. We make space for and empower unheard voices and celebrate the rich histories of Latin America.