Immigrant Population
Of the total Virginia population (around 8.5 million people), about 13% are immigrants. According to 2018 research from the American Immigration Council, the largest immigrant population hails from El Salvador. Salvadorans make up 12% of Virginia's immigrant population. A large Salvadoran migrant population lives in Arlington, VA.
Displacement due to the Salvadoran Civil War and the U.S. making Salvadorans eligible for TPS created these migration flows.
"It's difficult to imagine the county of Arlington, Virginia without its enormous Central American population," shares Ana Concha in her story of Arlington's history. El Salvador's migrants are among Arlington's greatest contributors to the local economy. Their prominence has been recognized in the area. Ana Concha explains,
"In 2018, D.C. mayor, Muriel Bowser took a trip to San Salvador, El Salvador's capital, in recognition of the Salvadoran population in the metropolitan area. There, she signed a sister city agreement. "With thousands upon thousands of Salvadorans living in the DC region who continue to make tremendous contributions not only to our local economy, but to the culture of our city, I am proud that San Salvador will be the first Sister City Agreement I am entering into as Mayor and will work hard to ensure we can build safer, stronger communities together," she said.
Salvadorans have also enriched Virginia's culture. Some of South Arlington's top-rated restaurants serve Salvadoran food, details Concha.
There are so many Salvadoran families in South Arlington that the Arlandria neighborhood, named for its Arlington-Alexandria border, is also called Chirilagua, a town from which many of the residents migrated.
The second largest immigrant group, 9% of the total immigrant population in Virginia, comes from India.  A large Indian community lives in Loudoun and Fairfax counties which became the largest and fastest-growing group of Asians in the area. Indians have transformed the region, making up the biggest group of Asians in Virginia, largely because they have moved to the Washington suburbs, bringing high levels of education and income to the area, tells The Atlantic.
Many were drawn to Loudoun County, near the high-tech corridor around Dulles International Airport. In 1990, Loudoun had fewer than 400 Indian residents. The number multiplied to about 2,300 in 2000. By 2011 the number had soared to almost 20,000. The native born Indian population doubled from 2000 to 2015. In 2015, Asia Matters for America reported that Indian immigrants are increasingly drawn to Virginia due to a thriving technological sector and quality public education. 
People from the Philippines, Korea, and Mexico make up the other three largest migrant groups in Virginia. Filipinos make up 6% of the immigrant population and many were able to get U.S. citizenship through serving in the military.  Koreans make up 5% of the immigrant population, with the majority of Korean immigrants living in Fairfax County.
The migration flow of Koreans to Virginia was largely created by a 2007 Korea-U.S. Free Trade Agreement and by the Economic Development Authority in Seoul trying to get companies to move to Fairfax County. Mexican migrants make up 5% of the immigrant population as well, and are also 18% of the Latino and Hispanic population. The majority of Hispanic and Latino immigrants in Virginia live in the northern part of the state. 
Work Industries
Research from the American Immigration Council shows that immigrants compose 17% of workers in Virginia. This makes immigrants vital to the functioning of the state's industries. See the chart below for a breakdown of the number of immigrants in the industries in which immigrant workers are most commonly employed. 
Education
In Virginia, the vast majority of immigrants at the very least hold a high school diploma and 44% have college degrees or above.
All Students in Higher Education in Virginia: 552,000
First-Generation Immigrant Students: 64,000
Second-Generation Immigrant Students: 60,000
International Students: 20,274
Source: Higher Ed Immigration Portal
International Student Impact in Virginia
| | |
| --- | --- |
| International Students in Higher Education | 20,274 |
| Economic Contributions of International Students in the State | $717.5 million |
| Jobs Supported by International Students in the State | 8,323 |
| Optional Practical Training (OPT) Participants | 7,086 |
Source: Higher Ed Immigration Portal
Today's DACA and Undocumented Population
As of March 2020, 10,000 DACA recipients live in Virginia. 
It is also important to note that in 2016, undocumented immigrants made up 27% of the immigrant population and 46% of undocumented people in VA live in poverty. 
On a more hopeful note, in March of 2020, undocumented people became eligible to apply for Driver Privilege cards, with the passage of a VA General Assembly bill. 
College Education for Undocumented Population
Last June, the University of Virginia announced that it would accept students to UVA no matter what immigration status they hold. Additionally, UVA has a policy offering DACA recipients who live in Virginia in-state tuition, and in 2019 the university began offering financial aid to them as well. In 2014, DACA recipients as a whole throughout the state of Virginia became eligible for in-state tuition rates.
| | |
| --- | --- |
| Undocumented Students in Higher Education | 12,387 |
| Undocumented Students Graduating High School Each Year | 2,000 |
Source: Higher Ed Immigration Portal
Standout Organizations Helping Immigrants in Virginia
CASA – https://wearecasa.org/
Ayuda – https://www.ayuda.com/ 
Catholic Charities Diocese of Arlington – https://www.ccda.net/hogarlegal/ 
Virginia Coalition for Immigrant Rights – https://www.virginiaimmigrantrights.org/ 
---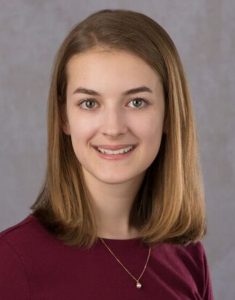 Erica Drufva
| Wheaton College
Erica Drufva (she/ella pronouns) is pursuing her undergraduate degree at Wheaton College in Norton, MA. She is double majoring in Hispanic Studies and International Relations. Erica has a passion for oral history, especially surrounding migrant experiences. She aspires to work in immigration law and immigration policy analysis so she can make a positive impact on the lives of people who are migrating to the U.S. In addition to her interest in advocating for migrants, Erica also strongly supports human rights efforts such as the fight for racial justice, women's rights, indigenous rights, and lgbtq+ rights. She is excited to work with Latina Republic in order to uplift migrant stories and learn more about migrant issues on a deeper, more personal, level.