When asked about her experience taking the bus in Mexico City, Elizabeth Rodriguez told UN Women about an incident almost a decade ago that still stands out in her mind.  "There was a man standing behind me, and the more I tried to move, the more he pushed against me. Another passenger intervened, but it didn't make a difference. I tried to sneak out, but he wouldn't let me move. I will never use this means of transport again, even when I am late."
The lasting effects of sexual harassment, sexual assault, and catcalling on city streets and public transportation have spurred several countries and municipalities to take matters into their own hands. Mexico, Trinidad and Tobago, and Peru are just three of the countries that are taking action to make city buses, streets, and public spaces safer for women.
Though their approaches vary, such policies have been on the rise since 2010, when United Nations Entity for Gender Equality and the Empowerment of Women, also known as UN Women, launched their "Safe Cities and Public Spaces for Women and Girls" campaign. The two part project consisted of data collection and policy recommendation, including partnerships with local governments to help fund and facilitate changes to public safety measures.
The data they collected, though disturbing, would not be a shock to many women living in urban areas, or even those who have briefly visited cities. UN Women found that nine out of ten women in Mexico City have experienced sexual harassment on public transportation. In a city where almost 75% of women rely on public transportation and citizens spend an average of two hours per day on buses, the frequency of these interactions is unacceptably high.
They also found that women traveling alone were more likely to be sexually harassed, with up to 72% of instances occurring when they were unaccompanied. In Mexico City alone, this resulted in longer, more expensive bus rides for women who were trying to vary their routes and avoid certain buses they had been harassed on before. Many women, like Rodriguez, gave up using buses altogether and turned to more expensive taxi services. It's estimated that over 70% of taxi riders in Mexico City are women, despite the fact that women earn significantly less than their male counterparts.
Since 2015, UN Women has partnered with the city to reduce these numbers through their Safe Cities campaign. Some of the most drastic changes include several women-only buses, Atenea buses, offering a safer alternative to regular public transportation. As of August 2021, there are 52 Atenea routes and the buses run from 6 in the morning to 8 at night. On the regular bus routes, stations have been updated with better lighting and security systems to provide surveillance and a better chance to find perpetrators. 
In the event that sexual harassment occurs, the city has opened several new reporting centers that offer survivors holistic services, including psychological and legal services, to help them obtain justice and regain their since of safety. A new app, Vive Segura (Live Safe), has made it easier to report instances on the go. These solutions are funded by AECID (the Spanish Agency for International Development Cooperation) and local government, and have expanded to other cities in Mexico, including Torreón and Puebla, after debuting in Mexico City in 2015.
In Peru, 70% of women taking public transit in the capital city, Lima, reported experiencing sexual harassment. Almost 600 kilometers to the north, 60% of women in Trujillo have a similar story. Studies conducted in those two cities found that sexual assault and harassment vary distinctly by city, with reported incidents in Lima being mainly inappropriate touching (65%) whereas catcalling prevails in Trujillo (57%). 
Earlier this year, the Peruvian government launched a campaign to increase public awareness and call for accountability from bystanders who witness sexual harassment on public transit. No Va Sola, or She Doesn't Go Alone, calls on transit riders, drivers, and employees to watch for and call out sexually exploitative behavior. The movement gained social media attention with the hashtag #NoVaSola.
The campaign is part of a new nationwide effort to curb sexual harassment on public transportation led by Deputy Minister of Transport, Paul Caiguaray. He says, "It is an awareness-raising work for all of us to commit ourselves in this fight to eradicate sexual harassment. We must not remain silent, we must all help. We are going to tell the victims that they are not alone."
A similar public awareness campaign took place in Trinidad and Tobago in 2019. From November 25 to December 10, signs and posters across the country showed messages like "Let women and girls walk the streets in peace," "Comments about bodies can make them feel unsafe," and "It's a matter of respect!" The effort was a joint project by the United Nations Economic Commission for Latin America and the Caribbean, the British and Canadian High Commissions, the Embassy of Spain, the Ministry of Education and the country's police.
While the organizers of the campaign recognize that street harassment is one of the least violent forms of sexual misconduct, officials have stated that catcalling and wolf whistling are "entry offenses" and can lead to more violent action against women. On top of that, tolerating such harassment contributes to the narrative that violence against women is normal. After the sixteen day campaign was up, organizers of the campaign worked with secondary schools to create programming to teach adolescents in the country how to prevent sexual harassment and how to intervene if they witness it.
With the UN helping fund research and solutions across Latin America, the Caribbean, and the world, countries are making strides toward increasing the safety of women and girls in public spaces. In places like Mexico, where a greater percentage of women rely on public transportation in their daily lives, making the streets safer is a matter of gender equality. As the UN Women Representative in Mexico, Ana Güezmes, said, "We want to transform our world through smart and sustainable cities, and this includes cities where people are the protagonists of public administration, where women participate fully, and where there is a gender perspective."
____________________________________________________________________________________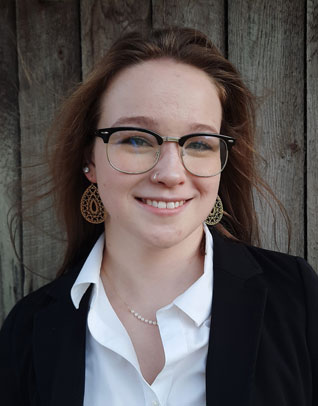 Hannah Fontaine | Harvard University Alumni
Hannah is a recent graduate of Harvard University who wrote her thesis about the connection between the state-sponsored violence of the Guatemalan Revolution and the lack of prosecutorial and judicial success for women who are survivors of sexual violence in the country today. In the fall, she will be attending University of Wisconsin- Madison for law school where she plans to focus on immigration and criminal law. Hannah has been working with Latina Republic since October 2020 and her favorite part about writing articles is using quotes from interview subjects to emphasize their voices and experiences, telling their stories as they want them to be told and highlighting the successes of organizations and movements working to make their communities better.