It has never been easy to promote literature in Honduras. The high illiteracy rate combined with extreme poverty and lack of government investment makes it difficult for independent bookstores and publishing houses to stay afloat—and the pandemic made everything worse. 
The challenges have led Honduran authors and booksellers to come up with innovative solutions. 
In the chaotic urban center of Tegucigalpa, the capital of Honduras, Guaymuras is like an oasis, its calm, inviting interior filled with books recounting Honduras's history and culture.  
The country's first independent publishing house, Guaymuras was born in 1980 with the goal of preserving Honduras's history and memory. "Guaymuras" is the pre-colonial name for the land that is now modern-day Honduras. Their logo is a Mayan glyph depicting Itzamná, the god of knowledge. 
40 years and over 800 book titles later, Isolda Arita, the current director, is confident that so far the project has been a success. They have published some of the most important Honduran writers of the 20th Century, including the award-winning poet Roberto Sosa and writer Ramón Rosa. "Everyone that comes to our bookstore can learn about the history of Honduras, it's Native people, Garífunas and campesinos," she says proudly.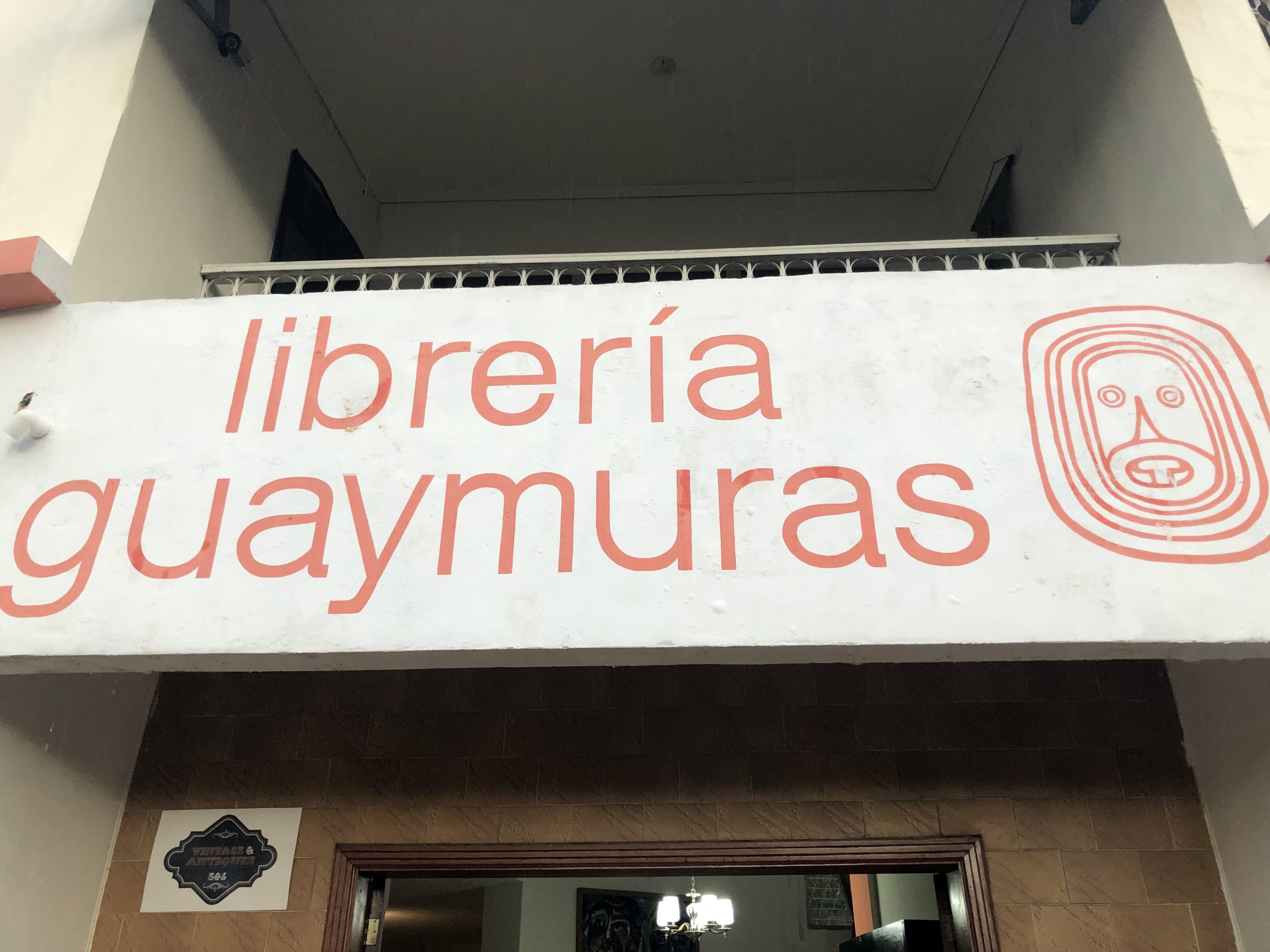 The pandemic hit Guaymuras hard
The pandemic posed an existential threat to Guaymuras, causing them to shut down for three months in 2020. "I don't know how we [survived], it's a miracle," says Arita. "Right now we're selling as many books in a week as we used to sell in one day." 
Arita says the biggest challenge for her bookstore and publishing house has been the closing of schools and universities during the past year because the majority of their sales came from students buying books for class. "We might have 20 additional people come in to buy books purely for pleasure," she adds. 
The pandemic forced them to confront what was probably inevitable: the digitalization of their collection. They've also started shipping books across Honduras and to the US. 
Guaymuras hasn't published any new titles since the start of 2020, relying instead on the books they have in storage. Right before the start of the pandemic they republished a lot of their most important works, "required reading" in university classrooms. "We invested in replenishing our stock and for nothing," says Arita. Still, she's proud that she hasn't laid off any of her 10 staff members. They've gotten by working for nonprofits in Honduras that contract them.
It's always been challenging to publish books in Honduras. 
The country has an illiteracy rate of 13%. According to reporting by La Prensa at least 57% of Hondurans report that they don't read regularly outside of work. A high poverty rate of almost 60% according to the World Bank also means that most Hondurans can't afford to spend money on books.
"Literature is fundamental for a holistic education," says Honduran writer María Eugenia Ramos. "There have been resources invested into supporting education, so it's difficult to understand why those resources don't support literature."
Honduras hasn't had a government institution promoting culture and the arts since the Secretary of Culture was dissolved in 2014. 
"The state doesn't give any incentive to book publishers," Eugenia Ramos notes."On the contrary, they only make it more difficult for them, with a series of inhibitive taxes."
Eugenia Ramos has been recognized as one of "Latin America's 25 best kept secrets." In her collection of short stories "Una cierta nostalgia" (a certain nostalgia), published by Guaymuras, "unreality is almost permanently lurking, invading the everyday and giving it a mysterious and disturbing character."
Dennis Arita is a Honduran writer, author of two books of short stories. "Publishing a book in Honduras is itself an accomplishment, because you have to overcome lots of obstacles," he says. "The biggest one is the lack of money." 
He says, "After you've published your book you need to figure out how to sell it, because there's so few readers. That's the main reason why many writers stop writing. If nobody's going to read them, they don't see the point." 
Arita describes his style of writing as "weird fiction;" a mixture of "terror, fantasy and suspense." He's completely self-taught, and only started reading "seriously"when he turned 20.
Taking advantage of new technology
Writer and editor Oscar Estrada has actually been more productive during the pandemic. His online publishing house Casasola published 12 books in 2020, more than in any single year since he founded it in 2012. 
Estrada runs Casasola out of his home office in Western Massachusetts where he's been living permanently for the past  two years. He's published 50 titles by 35 authors, using Amazon's "self-publish" feature and then sending small shipments to bookstores in Honduras. This model is beneficial economically: "what before would have required an investment of $2000 now is only $500," he tells me. 
"The book industry doesn't move based on the production quality, but rather because of the market that consumes it" he says. That's why he felt it necessary to create a digital space where he could promote his work and the work of others, and hopefully reach a broader audience in doing so. 
He's focused on publishing Central American literature, as well as hispanic literature in the US. He's most excited about his newest project to republish Central American classics that are in the public domain, from 1875 to 1950.
"We think that literature establishes a communication that speaks to our problems, to our dreams, ambitions, and the traumas that every generation lives through," Estrada tells me. 
Dreaming of a better future 
Isolda Arita from Guaymuras is a member of the Honduran Chamber of Books, an association of publishers and bookstores throughout the country. Before the pandemic they would hold book launches and readings. Now they still meet, albeit on Zoom. The last time the chamber held its annual Honduran book fair was in 2019. 
Right now "everyone is focused on how to sustain their own business." 
Arita's also a member of what used to be an association of Central American publishers. Each country in the region would take turns holding fairs and they would exchange books with each other. 
That was their only way of staying connected because, as she tells me, "the Central American book doesn't sell in Central America. Finding a Guatemalan book here is just as hard as finding a Honduran book in Guatemala."
Arita hopes that Honduras will have book fairs again at some time in the future. 
Guyamuras moved its bookstore to its current location just a few months ago, sharing the space with a cafe. It's outdoor space would be the ideal location for poetry readings or for college students to study together—and hopefully that day is coming soon. 
Isolda Arita recommends these 5 books from Guaymuras's catalogue:
____________________________________________________________________________________
Dashiell Allen | Reed College Alumni
Dashiell is a graduate of Reed College where he studied Latin American and Peninsular Spanish literature. At Latina Republic, Dashiell elevates the voices of activists and organizers that work to promote human rights and immigrant rights throughout Latin America. His work contributes to the organization's mission of breaking stereotypes and bringing attention to underreported stories throughout Latin America.