Sea turtles are among the most ancient creatures walking the earth, having remained essentially unchanged for 110 million years. Now, all species of sea turtles are classified as endangered due to poaching and over-exploitation. Turtles take nearly three decades to breed and, of every thousand turtles that are born, only one or two survive, a reality that only poses a worsening threat. 
Every breeding season, nearly 2 million young are born on Brazilian beaches and monitored by the Tamar Project, an NGO working to protect sea turtles rescued from by-catch. Founded in 1980, the Tamar Project is recognized as an international model of sea conservation, effectively employing sea turtles as a flagship species for the promotion of marine conservation to local communities, government, the private sector, and non-governmental organizations, through educational, media, and public campaigns. 
The Tamar Project's mission is to promote the recovery of marine and coastal ecosystems through applied research, conservation, social inclusion initiatives, environmental education, and sustainable local development. The organization is primarily known for its efforts to directly involve and empower coastal communities in protecting sea turtles and their habitats. 
The initiative spans over approximately 1.1 thousand kilometers of beaches along the Brazilian coast and, since Tamar began its work in 1980, sea turtle nesting sites have shown a significant growth in activity. Every year, approximately 14,000 turtle nests are protected along mainlands and islands and, so far, over 40 million sea turtles have been saved from unsustainable fishing practices and other threats.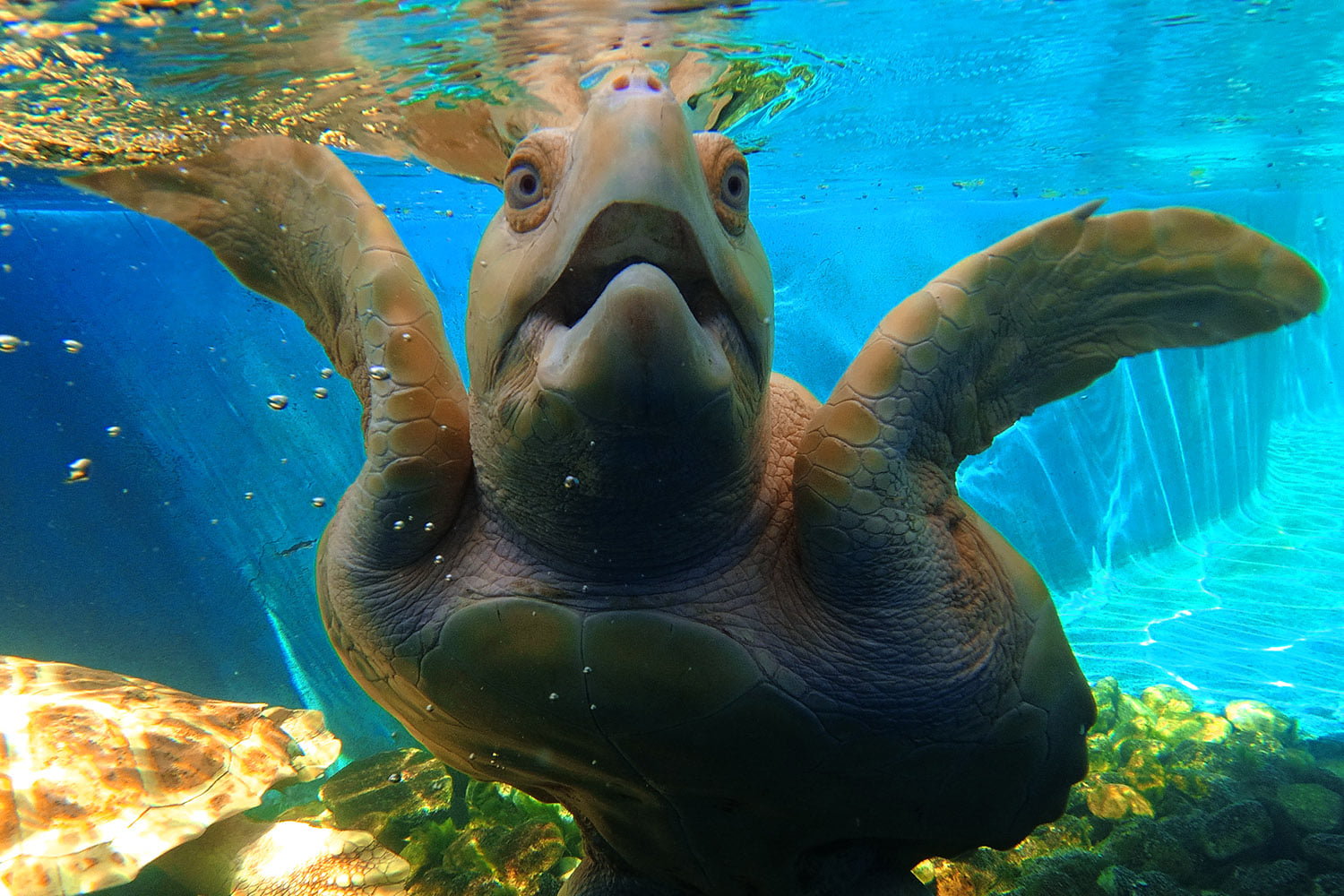 In the 1990s, with the creation of the first research bases, the Tamar Project began to work more intensely to prevent the incidental capture of turtles. By then, fishing was already internationally identified as the greatest threat to sea turtles. Since then, the organization continues to conduct extensive research on measures to mitigate the incidental capture of sea turtles during fishing and to understand the effects of climate change on turtle populations. 
Research is then applied in the field. During the breeding season, spawning beaches and islands are monitored by night patrols that observe sea turtle behavior during laying and spawning, record morphometric data, and collect samples for further genetic analysis. The researchers monitor the nests in the laying sites themselves or  transfer those found in risky areas to safer areas on the same beach or to incubation enclosures on beaches near research sites. Monitoring occurs at sea, as well, in areas that record a high rate of incidental capture by coastal fisheries. On-board technicians observe fishing activities while fishermen are trained to safely release turtles trapped in nets and other mechanisms. On oceanic islands, the capture, marking, and recapture program is carried out through free or autonomous diving.
In 2001, the Sea Turtles and Fishing Interaction Program was started, with the main objective of reducing the incidental capture of sea turtles. The program monitors the interaction of sea turtles with fishing, develops research, evaluates existing mitigation measures, develops new strategies, supports efforts towards sustainable fishing, and trains fishermen to reanimate drowned turtles, and release captured turtles in order to raise the chances for post-capture survival. Currently, local villagers, including fishermen, constitute the majority of Tamar staff. More than 1,000 people, eighty-five per cent of whom are local coastal residents, are involved directly with the program. Among these are nearly 400 fishermen from twenty-five coastal fishing villages. 
Many of the challenges facing long-term conservation of sea turtles are rooted in the habits of coastal communities whose livelihoods are primarily dependent on exploitative fishing and harvesting practices. Tamar, through a wide range of outreach activities, seeks to challenge the notion that conservation is a barrier towards human survival and socio-economic development by promoting the participation of coastal communities in conservation and research programs designed to alleviate pressure on sea turtles by encouraging social participation in the search for economic alternatives, new forms of production, and self-sufficiency. 
Social inclusion initiatives, under the Tamar Project, take the form of environmental awareness and education programs. Tamar's environmental conservation program interacts with local communities to find sustainable solutions to economic insecurity. These communities are essential to conservation efforts, as they directly influence the habitat and well-being of sea turtles.
Together with educational campaigns (Tamarzinhos, School of Tamar, Our Role as a Future) and environmental awareness projects, Tamar promotes the search for non-predatory livelihood alternatives for fishermen and their families. Meanwhile, the organization has worked to make daycare centers and schools more widely available to these communities and to offer opportunities for work and professional training for women and youth while preserving regional cultural traditions. Thus, Tamar promotes the conservation of marine and coastal ecosystems by reducing the human-imposed pressure on sea turtles through the sustainable development of local communities. 
Ultimately, Tamar serves as a model of a long-term partnership, or strategic alliance, between the federal government, an NGO, the private sector, and local communities to promote the sustainable interactions with sea turtles and their habitats on both the national and international level. 
---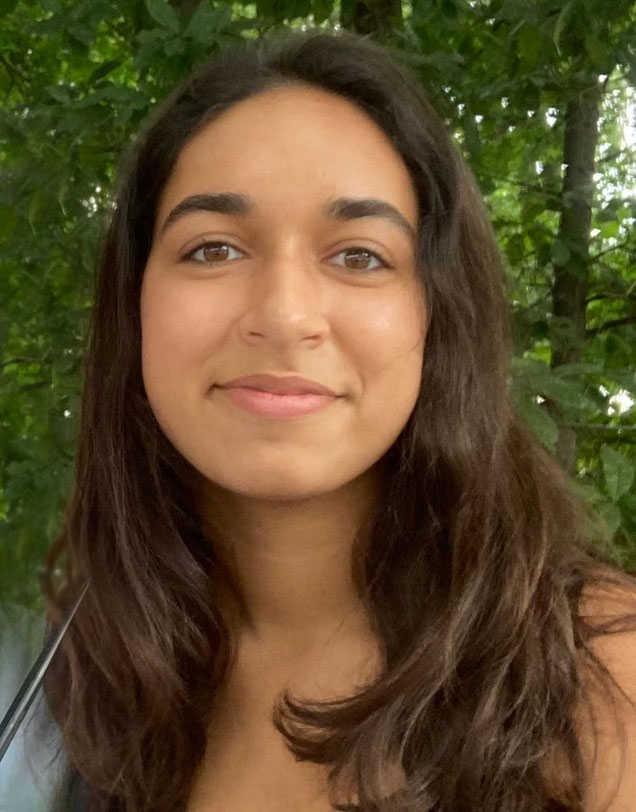 Clara Rabbani | University of Chicago
Clara Rabbani is a rising sophomore at the University of Chicago, majoring in Anthropology with a minor in Urban and Environmental Studies. She is passionate about poetry and is the editor of "The World is Waking Up: Poetry of Resistance from Youth Around The World". With a Brazilian and Iranian background, she is also fascinated with the diversity of human cultures and their intersection with environmentally sustainable practices. She will be collaborating as the Environmental Writer for Brazil.