Panamanian Artists Create Pieces about the Importance of  Conservation 
Art is a powerful tool. What constitutes art is undefined, but it possesses an undeniable ability to motivate and inspire. In Panama, individuals have turned to art to express their sentiments about the importance of conservation and ecology.
2019 marked the 500th anniversary of the founding of Panama City. To commemorate this milestone, murals were initiated all over the city. The paintings addressed the city's history, communities and future. One mural in particular— completed by artists Martanoemi Noriega, Cas, Sinless, and Sergio Smith— addresses the conservation of some of Panama's most unique ecosystems.
Panama's mangroves are the most diverse on the American continent and make up over 2% of the country's land. Mangroves ecosystems are often threatened by habitat loss due to their desirable proximity to the coast.and fragile nature which leaves them exceptionally vulnerable to water pollution and other ecological threats. They require specific conditions to grow and play a crucial role in protecting the coast from extreme weather and also serve as a nursery to many aquatic species.
The mural The Mangrove and the Human Footprint was created to call attention to Mangrove conservation and is a key example of art acting as an agent of change. These beautiful pieces are centrally located and attention-grabbing, urging the viewer to consider the message of the depictions.
Another form of art can be seen across the nation that not only spreads the message of conservation, but actively practices it too: Recycled art. 
This past summer, the Recycle Es Cultura contest was held and participated in by 200 people from across Panama. The goal of the contest was to raise awareness about the detriment waste has on nature. 6 winners were announced, one of them being Yarleys Mendoza for her piece Esperanza el Pulpo.
Mendoza explained the importance of hope in conservation and explained how he hopes his art will garner empathy for threatened species. Each year, 8 million tons of plastic ends up in the ocean, posing a threat to marine species, like the octopus. Art contests like these raise awareness for these issues in a beautiful and powerful way. 
Not only is recycled art a sustainable and creative artform, but it also actively makes a statement about the value and useability of the items we discard. In the Barú district, the Ngäbe de Almendro Artisan Group of 15 indigenous women, incorporated recycled art into their everyday lives. These artists acknowledge just how multi-use these "single-use" plastics really can be. Colorful plastics are reused to make stunning zero-waste pieces that can serve as decorations. 
Approximately 300 million tons of plastic pollution is produced annually; this is comparable to the weight of the entire human population. So where exactly is all this plastic? 12% has been incinerated, 79% remains in a landfill or in a natural environment. And, just a mere 9% has been recycled. 
Reusing these plastics in a creative way demonstrates the value in this discarded material. Let it remind us all that throwing a plastic bottle in a bin doesn't mean it disappears. Plastics. Last. Forever. They degrade over hundreds of years and sometimes not at all. 
Panama is one of the most biodiverse and beautiful regions in the world. Local artists recognize this and use their craft to express the importance of preserving their beautiful lands.
---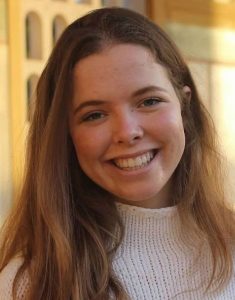 Sophia Turcot | University of California, San Diego
Sophia Turcot is a sophomore undergraduate student at the University of California San Diego pursuing a major in International Relations: Political Science with a minor in Climate Change Sciences. She's from Los Angeles, CA and was raised in a coastal town where she gained an interest in conservation and ecology, specifically in ocean ecosystems. She believes education plays a vital role in mitigating global climate issues and is excited to be working with Latina Republic to tell the stories of individuals and communities in Latin America and their mission to preserve some of the most biodiverse and beautiful regions in the world.
.