Founded in 2004, Aliança da Terra arose in the midst of agricultural turmoil at the Amazon frontier. The Brazilian NGO is dedicated to promoting environmental conservation strategies in harmony with agricultural and livestock production. From guiding farmers through sustainable production methods to combatting forest fires to protecting nature reserves and preserving endangered species, Aliança da Terra works towards the sustainable development of natural areas across Brazil. 
View this post on Instagram
In 2009, the Aliança Fire Brigade was established as the last line of defense against raging fires in the rural frontier. It works in partnership with the United States Forest Service (USFS) to preserve threatened areas and has created the first Volunteer Training Program, which engages local communities, including farmers and ranchers, in combating fires during the dry season. Furthemore, the Brigade monitors fires and prevents social, economic, and environmental losses. Currently, the Brigade is composed of nearly a hundred trained volunteers who, over the course of 110,000 hours firefighting, have fought over 500 fires and supported 10 indigenous communities. 
However, despite the adverse effects that forest fires have on climate change and rainfall patterns in Brazil and beyond, rural firefighting in the nation is currently facing a crisis as public resources for wildland firefighting are becoming more and more scarce. In response to worsening conditions, Aliança Fire Brigade has created the Private Brigade. Through public-private partnerships and the support of Produzindo Certo, the Brigade organizes specialized teams to operate in fire prone regions in efforts to reduce environmental and financial loss. 
In 2019, Aliança da Terra launched Produzindo Certo, which works with companies to ensure an agricultural supply chain that is verified along the strictest standards of social and environmental sustainability. Together with farmers and ranchers, the initiative identified methods required for rural properties to produce in harmony with the necessities of indigenous communities and the environment.
Produzindo Certo combines a rigid assessment protocol and advanced technology to deliver proposals for changes in the rural environment, offering diagnosis and guidance to complete management of the supply chain. By collaborating with Produzindo Certo, producers gain a more comprehensive understanding of the situation of their properties and are, in turn, able to adopt more sustainable practices. So far, the initiative has employed nearly 20,000 people in rural areas and has resulted in over 2.2 million ha of protected vegetation. Furthermore, over 1.5 billion tons of carbon dioxide have been kept from being released into the atmosphere.
The creation of Conservation Units has been another focus of Aliança da Terra. After fire compromised 80% of the Parque Estadual da Serra Azul in 2014, Aliança da Terra, in collaboration with Brigada Aliança and Produzindo Certo, was hired by the Federal Public Ministry and the Environmental Secretariat of Mato Grosso state to manage, protect, and control these units. By developing socio-environmental diagnoses and protecting vulnerable areas, Aliança da Terra has, since then, fulfilled its original aims. 
View this post on Instagram
In terms of the conservation of native wildlife, Aliança da Terra has developed the Quelônios do Rio das Mortes project. Over the decade, the initiative has worked with local communities in the northeast region of Mato Grosso to protect Amazonian Tracajás and turtles, both of which are threatened by extinction.
The project aims to ensure that the surrounding community recognizes, understands, and values local biodiversity in order to promote the sustainable use of natural resources, the maintenance of ecosystem services, and the protection of ecologically-vital habitats.
View this post on Instagram
During the breeding season, mother turtles are monitored and nests are marked by local volunteers. The hatchlings are later collected and observed for a month in order to promote survival rates. Since its beginnings, the project has released 60,000 hatchlings with a 92% survival rate for Tracajás and 80% for turtles. 
Nearly two decades since its establishment, Aliança da Terra continues the vital work of connecting ranchers, farmers, and indigenous peoples in the common struggle against agricultural exploitation, forest fires, and other environmental threats. Its emphasis on community involvement has undoubtedly ensured its success, as it empowers locals to protect and replenish the land and ecosystems they depend on.
---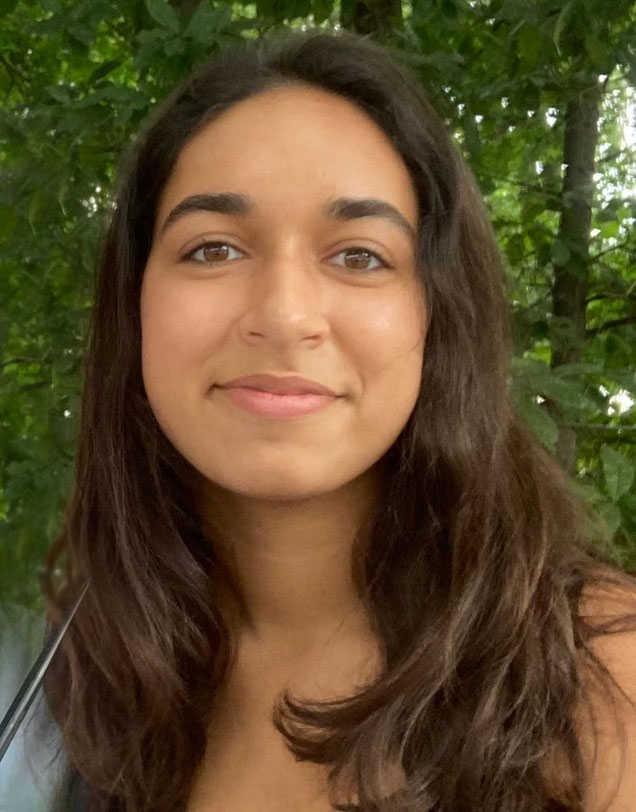 Clara Rabbani | University of Chicago
Clara Rabbani is a rising sophomore at the University of Chicago, majoring in Anthropology with a minor in Urban and Environmental Studies. She is passionate about poetry and is the editor of "The World is Waking Up: Poetry of Resistance from Youth Around The World". With a Brazilian and Iranian background, she is also fascinated with the diversity of human cultures and their intersection with environmentally sustainable practices. She will be collaborating as the Environmental Writer for Brazil.