"We are convinced that the more people there are who can effectively care for, manage and protect their traditional lands, the more forests will be protected. That is why we actively support the work of indigenous communities, and coordinate our activities with other, like minded organizations and institutions" —ACT
The Amazon Conservation Team (ACT) is a non-profit organization dedicated to preserving rainforests in South America through partnership with indigenous and other local communities in efforts to implement conservation strategies. The vision of the organization is to restore tropical biomes and empower local communities to exist in harmony with thriving rainforest ecosystems.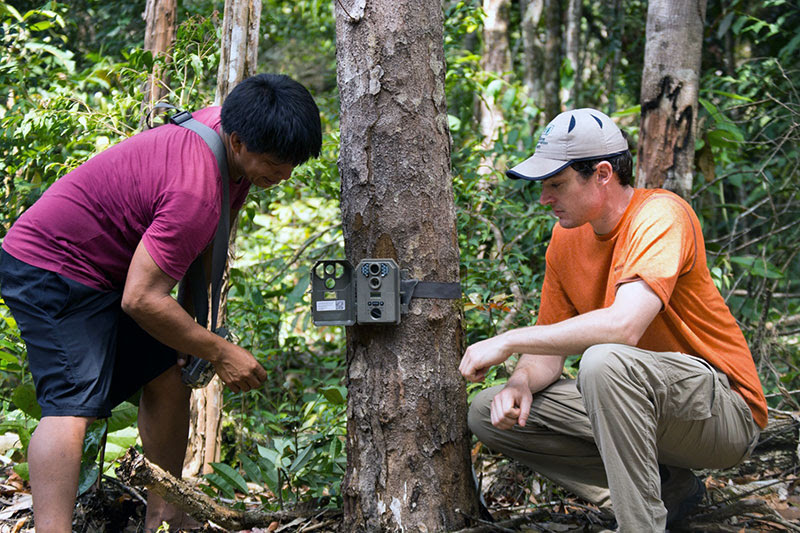 In its efforts to promote biocultural conservation, ACT guides local communities in land planning and management initiatives at the local, regional, and national scale. In 2003, the organization began an initiative involving 14 tribes in the Xingu Indigenous Park (PIX) in Brazil, which resulted in collaborative ethnographic and land-use mapping of the territory.
In 2011, ACT sponsored the creation of a representative organization for the Waura tribe of Ulupuene, called the Ulupuene Indigenous Association, which serves as a border presence in the Southwest corner of the territory. Furthemore, since 2012, ACT has worked to ensure a stable food supply to these territories through sustainable agriculture practices that simultaneously aid in conserving the local environment. 
Livelihood initiatives are another major area of emphasis for ACT, which assists in sustainable production initiatives by developing models designed in collaboration with and for indigenous families and by integrating ancestral agriculture with novel agroecological alternatives in order to sustainably generate income for members of indigenous tribes. Education is a main focus as well, as ACT has sponsored the construction of a school and training center in Xingu, while granting teaching certificates to several Waura.
"We believe that Ulupuene has the potential to become a model of sustainability and self-sufficiency throughout the Xingu, and beyond."
In terms of land initiatives, ACT works to ensure the protection, conservation, and recovery of indigenous territory through the sustainable management of areas of ecosystemic and cultural importance as a means of countering existing pressures to indigenous territorial borders. Furthermore, the organization works with its indigenous partners to build the capacities for effective, long-term land governance. 
The work being done by ACT in Brazil and the rest of South America is vital for various reasons. Fundamentally, as tropical forests (and other biomes) thrive, the human communities that depend on them thrive as well. Furthemore, ecosystem services are indispensable to the world population as a whole. Above the treetops, for instance, vast rivers of vapor form to regulate water cycles across the globe, and the Amazon—known as the lungs of the earth—absorbs carbon dioxide from the atmosphere, ameliorating the worsening effects of climate change. 
Nevertheless, these ecosystems, the services they provide, and the people that depend on them continue to be threatened by the destructive desire for short-term profits from natural resources like oil, gold, timber, and land. In the process, indigenous and other local communities are marginalized and often murdered for defending the land. ACT, thus, works to mitigate threats to the forest and its people,
"We believe that the survival of the forest depends on the fate of its guardians. We protect both. For a forest to survive and thrive, it needs biological diversity, clean and abundant water, and large stretches of connected lands. For the guardians to be healthy, they need not only basic things such as food, water, and medicine, but also security and stability. Self-determination and strong traditional cultures allow forest people to flourish and protect their lands. Our efforts begin in the field. We ask our partners what they want, what they need, and what they envision for their future. They identify which lands are most important to them, and they tell us what they need to protect them. From these discussions, we develop strategic courses of action – what we call initiatives – that lead us together towards our goals."
---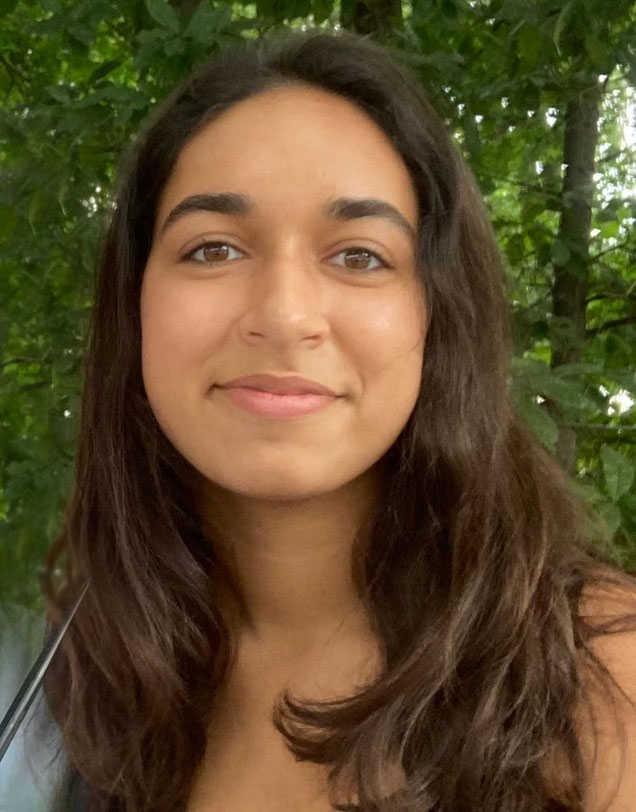 Clara Rabbani | University of Chicago
Clara Rabbani is a rising sophomore at the University of Chicago, majoring in Anthropology with a minor in Urban and Environmental Studies. She is passionate about poetry and is the editor of "The World is Waking Up: Poetry of Resistance from Youth Around The World". With a Brazilian and Iranian background, she is also fascinated with the diversity of human cultures and their intersection with environmentally sustainable practices. She will be collaborating as the Environmental Writer for Brazil.