An International Assembly for an International Problem
Climate change is not something one person, group, or nation can address. It affects us all and requires us all to mitigate. This November, the climate event of the year was held in Glasgow. The United Kingdom partnered with Italy to host the 2021 United Nations Framework Convention on Climate Change (UNFCCC), a highly anticipated event due to its rescheduling in 2020 in light of the pandemic. This year's conference, also referred to as COP26, had almost 200 countries in attendance, all prepared to share their positions and goals regarding our warming planet.
The summit's overarching objective is to address the post-industrial revolution uptake in greenhouse gas emissions and to mitigate the consequences that are already underway. The increasing concentration of greenhouse gases in our atmosphere—namely carbon dioxide and methane— threatens a host of issues relating to the world's environment, economy and safety.
In 2020, the global temperature was a full 1.8 degrees Fahrenheit hotter than the baseline temperature from 1951-1981. A couple of degrees can seem trivial— probably wouldn't even mean the difference between choosing short and long sleeves. But a slight temperature change can have an extensive— and largely unforetold—impact on our earth. Rising temperatures cause glaciers and permafrost to melt which, in conjunction with thermal expansion, causes sea levels to rise, spelling disaster for coastal communities. 
Rising sea levels can increase the frequency and severity of natural disasters which jeopardize shoreline infrastructure, maritime industry, and most importantly, the inhabitants of these communities. An increase in other types of natural disasters, like wildfires and droughts, is strongly correlated with rising temperatures as well. Both wildfires and droughts adversely affect surrounding communities and ecosystems with air pollution, food and water scarcity, habitat destruction and more. 
A surge in temperatures can also increase the range of serious diseases, like Malaria, which are transmitted through mosquitoes that carry the Malaria parasite. Mosquitos require warmer climates so the diseases they carry are typically endemic to the tropics and subtropics. However, as temperatures rise, transmission rates in less-susceptible regions will increase, leaving the areas unprepared to manage the rise in cases. 
Essentially, we must recognize that our climate crisis extends far beyond hotter summers and higher tides; there are many direct and indirect effects threatening our planet in the near future. And, with 2020 tying with 2016 as the hottest year on record, immediate action is crucial. 
View this post on Instagram
The UNFCCC was established in 1994 in recognition of this crisis. It is the "parent treaty" of both the 1997 Kyoto Protocol and the 2015 Paris Accords. With 196 countries involved, The Paris Agreement was a significant recent milestone in addressing climate change. The accords' most notable outcome was the pledge of its signatories to limit average global temperature rise to below two degrees Fahrenheit (preferably below 1.5 degrees) by phasing out fossil fuel consumption in favor of more sustainable energy sources. 
The involved countries agreed to draft their NDCs (nationally determined contributions) and submit these plans by the year 2020. These goals are specific to each nation and focus on setting achievable and made-to-order plans for both mitigation and adaptation. 
Climate change is a complex issue with a multitude of causes and ramifications. Nonetheless, the Glasgow Conference was comprehensive in their efforts to address both cause and consequence. Many significant agreements were recommitted to and newfound, innovative strategies were proposed.
A landmark pledge was made by 140 nations, representing over 90% of the world's forests, to "halt and reverse forest loss and land degradation by the year 2030." The declaration acknowledged the important role forests play as carbon sinks and maintaining the biodiversity of our planet. This ambitious objective recognizes that the redesign of agricultural systems and trade policies may become necessary for significant progress. Financing for the issue was a major point of discussion and plans for funding and investment were highlighted throughout the resolution. 
At the Zero-Emission Vehicles Transition Council, formed just last year, a 2022 action plan was forged in recognition of the extensiveness of automotive emissions. Annually, 10% of global emissions can be attributed to these vehicles, rendering the switch to zero-emission technology a promising strategy for remaining below the 1.5-degree mark. The council seeks to accelerate this transition and transform the automotive market by making zero-emission vehicles affordable and accessible by the year 2030. 
Finally, in a bid to increase accountability and efficiency, a new checkpoint system was proposed at the World Leaders Summit. Known as the "Global Checkpoint Process," the system outlines how nations can review progress towards sustainable development in order to ensure support and continued international cooperation. 
At the end of the conference, in a hopeful, but urgent message, President Sharma asserted,
"We can now say with credibility that we have kept 1.5 degrees alive. But, its pulse is weak and it will only survive if we keep our promises and translate commitments into rapid action."
Summits like the Glasgow conference are an important step towards combating climate change, but it is only half the battle. Implementation is what counts. The urgency of the actions that need to be taken can be put in perspective by the 2020 COVID lockdown. It had no real impact on climate change, registering only as a common fluctuation in the carbon cycle. Systematic change is essential for significant change. The world was undoubtedly reshaped in 2020; we adapted in ways no one knew could be possible. It proved adaptation is possible and that, the more global the efforts, the more possible positive change becomes. 
---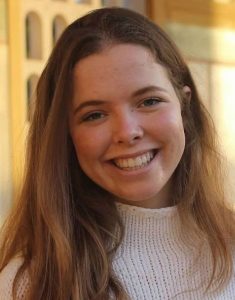 Sophia Turcot | University of California, San Diego
Sophia Turcot is a sophomore undergraduate student at the University of California San Diego pursuing a major in International Relations: Political Science with a minor in Climate Change Sciences. She's from Los Angeles, CA and was raised in a coastal town where she gained an interest in conservation and ecology, specifically in ocean ecosystems. She believes education plays a vital role in mitigating global climate issues and is excited to be working with Latina Republic to tell the stories of individuals and communities in Latin America and their mission to preserve some of the most biodiverse and beautiful regions in the world.