CEMAVE was founded in 1977 by the Brazilian Institute of Forest Development (IBDF) to protect native wildlife. Linked to the Department of National Parks and Equivalent Reserves, the primary purpose of CEMAVE is to systematize the tagging of birds throughout the country and to conduct investigations on migratory species.
In 1989, CEMAVE underwent an intense restructuring that granted it further scope and reach throughout Brazil. Consequently, the organization began to collaborate intensely with the conservation agenda and the management of wild birds.
The National Center for Research and Conservation of Wild Birds (CEMAVE) is part of the Chico Mendes Institute for Biodiversity Conservation (ICMBio), a federal organization linked to the Ministry of the Environment (MMA), whose mission is to protect natural heritage and promote socio-environmental development. The focus of CEMAVE, in particular, is to conduct research and conservation of native wild birds throughout Brazil.
"We promote national and international courses on the ringing of wild birds and develop field research aimed at monitoring (Monitor Program) and the maintenance of natural bird populations in Conservation Units, especially endangered birds and migratory birds," CEMAVE. 
CEMAVE is responsible for the Assessment of the State of Conservation of Brazilian Birds and coordination of National Action Plans (PAN) for the protection of endangered Brazilian migratory birds. Through the management and maintenance of the National Wild Bird Ringing System – SNA , the organization coordinates the national wild bird tagging program, the largest of its kind in Latin America.
View this post on Instagram
"The chauá is an endemic species of the Atlantic Forest biome, with records in the Southeast (Minas Gerais, Rio de Janeiro and Espírito Santo) and Northeast (Bahia, Alagoas and, historically, Sergipe) regions. We need to identify their current areas, as well as the size of their populations. This species is categorized as vulnerable due to intense deforestation throughout its distribution area and the capture of chicks to serve illegal trade," CEMAVE.
CEMAVE promotes national and international courses on wild bird ringing and carries out field research aimed at monitoring (Programa Monitora) and maintaining natural bird populations in conservation units, especially endangered birds and migratory birds.  The ringing system uses a code consisting of a letter, which represents the ring diameter and non-repeating numbers, giving a unique identity to each ringed bird.
The banding performed by CEMAVE is aimed at research and conservation of wild birds in the wild and does not include the procedures used in the marking and control of birds born or raised in captivity, in places such as zoos, breeding sites and similar institutions. CEMAVE also works with the PASP (Pan American Shorebird Program) to standardize the marking with flags of migratory shorebirds (batuíras and curlews) in the Americas.
View this post on Instagram
"As one of the largest and rarest species of birds of prey in the world, harpies are extremely effective predators, feeding on medium and small mammals and snakes. Its main habitat is tropical forests, but it is under threat due to the devastation of forests and illegal hunting," CEMAVE.
At PASP, CEMAVE is responsible for controlling the flag codes used in Brazil and Paraguay. In both countries, the dark blue flag is associated with a blue colored ring (marking in Brazil) or orange (marking in Paraguay). Before banding, specialists record various information, such as place and date of banding, scientific name of the bird, sex, age, etc. The report is sent to CEMAVE.
The organization guides students through various areas of activity and disseminates technical and scientific knowledge of birds through informative material and birdwatching activities. Furthermore, they offer technical support to various other organizations, create management plans for conservation units, and manage databases with ecological and geospatial information on Brazilian birds. The work being done by CEMAVE and others like it is indispensable to the conservation of biodiversity in Brazilian forests, which are currently threatened by illegal deforestation, climate change, and various other factors which dominate the public environmental debate. 
---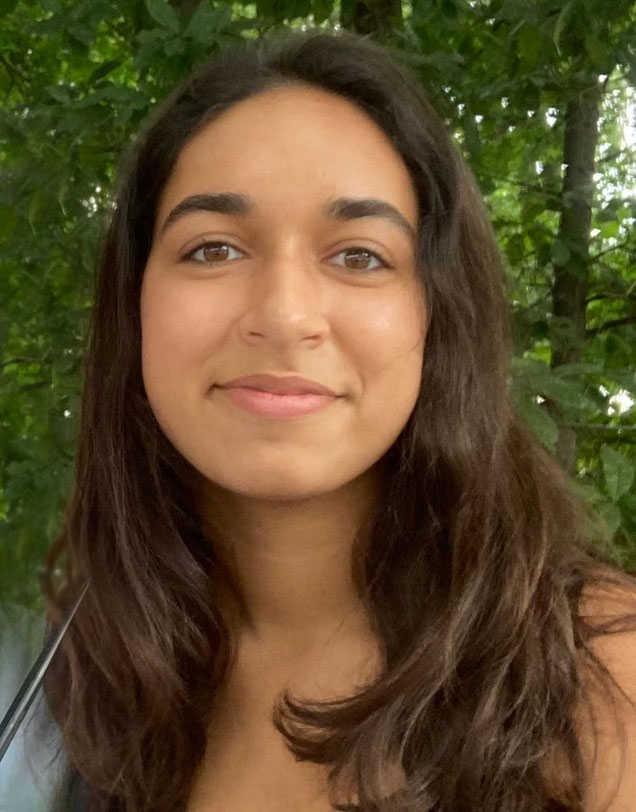 Clara Rabbani | University of Chicago
Clara Rabbani is a rising sophomore at the University of Chicago, majoring in Anthropology with a minor in Urban and Environmental Studies. She is passionate about poetry and is the editor of "The World is Waking Up: Poetry of Resistance from Youth Around The World". With a Brazilian and Iranian background, she is also fascinated with the diversity of human cultures and their intersection with environmentally sustainable practices. She will be collaborating as the Environmental Writer for Brazil.