In the past, the agricultural industry in the Brazilian Amazon has been synonymous with environmental destruction, as nearly 80% of deforestation in the region is attributed to cattle ranching. Although Brazilian law restricts most Amazonian landowners from clearing more than 20% of their property, a lack of regulations has caused 94% of deforestation to be undertaken illegally, as a growing demand for Amazonian beef has tempted more local people to turn to cattle ranching as a viable source of livelihood. Currently, Brazil's burgeoning beef industry, which covers approximately 40% of the country's total area, hopes to reconstruct its public reputation with a new deforestation-free pledge. 
In early 2021, government officials under the Bolsonaro administration began planning the so-called Amacro sustainable development zone in efforts to spur a massive intensification of agriculture in the Amazon. The Amacro zone is a vast 180,000 sq mile region in north-west Brazil that covers the Amazonas, Acre, and Rondônia states. Furthemore, the zone encompasses the Mapinguari national park, Brazil's fifth largest protected area, and the Kaxarari indigenous territory, whose tribe has struggled to defend its land against loggers for decades. 
While past agricultural development initiatives have led to the loss of vast tracts of native vegetation in other parts of Brazil, Amacro's supporters insist it will prevent illegal deforestation. According to the former agriculture secretary in the state of Acre, Edivan Maciel, the purpose of the plan is to produce more beef on land that has already been cleared, thus "optimizing what [they] already have without having to advance over the forest."
Nevertheless, Greenpeace has recently identified the northern portion of the zone as an emerging deforestation hotspot—a fact that is unsurprising given that the creator of Amacro, Assuero Doca Veronez, an influential figure in Amazonian agribusiness, told a Brazilian news site last year that "deforestation for us is synonymous with progress." Furthemore, in 2006, Veronez, a ranch owner and president of Acre's Federation of Agriculture and Livestock, was fined for illegal deforestation. Veronez insists that more intensive cattle ranching will enable more beef to be produced on less land and protect the remaining Amazon region against deforestation. Thus, according to Veronez, who claims to produce nearly 2.5 times the state average for beef, Amacro is a sustainable means of preserving critically threatened natural areas. 
Critics, however. dispute the notion that a shift to intensive ranching could potentially lower deforestation in the Amazon and believe, rather, that the plan will legalise deforestation in the region. For, Veronez, like most large ranchers, relies on a network of smaller, local producers, most of whom lack the technical and financial resources to invest in more efficient and sustainable grazing practices. Thus, while wealthier ranchers like Veronez may be able to avoid deforestation, their suppliers may not have the luxury to do so. Ultimately, even if large ranchers become more productive without expanding deforested areas, the need for intensification under Amacro will pressure the smaller cattle producers they depend on to grow their operations as well.
Amacro and other initiatives like it reveal the profound interconnectedness, not only of capitalist market systems and environmental destruction, but of poverty as well. For, in many parts of the world, it is the deplorable effects of poverty that drive local ranchers to engage in unsustainable farming practices that harm the surrounding regions. The environmental crisis is, therefore, not isolated to solely the domain of sustainability , but must be attacked from all dimensions, by addressing the deeply-imbedded wealth gaps and social inequalities that are so prevalent in our world. 
---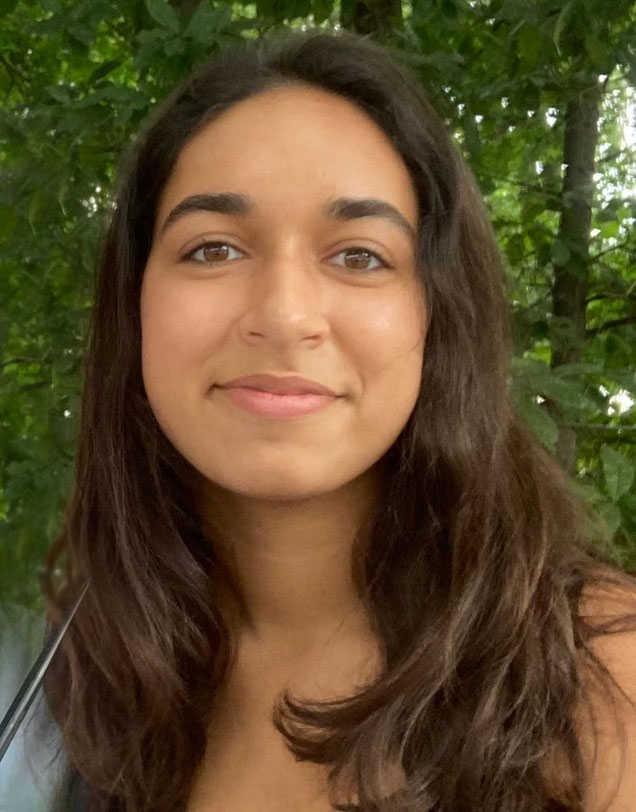 Clara Rabbani | University of Chicago
Clara Rabbani is a rising sophomore at the University of Chicago, majoring in Anthropology with a minor in Urban and Environmental Studies. She is passionate about poetry and is the editor of "The World is Waking Up: Poetry of Resistance from Youth Around The World". With a Brazilian and Iranian background, she is also fascinated with the diversity of human cultures and their intersection with environmentally sustainable practices. She will be collaborating as the Environmental Writer for Brazil.