Peru
Educational materials edited by Minedu (Ministry of Education in Peru) comprise 645 titles in 41 languages. The objective is to guarantee the start of the 2022 school year in the best conditions.
The Ministry of Education (Minedu) has published educational materials in 41 native languages and launched their distribution to 1,268,000 students from 26,604 intercultural bilingual education schools in order to guarantee the start of the 2022 school year in the most equitable conditions.
"The distribution will continue in the coming weeks and in March 2022 all students will be in school in person and with educational materials in original languages in hand," said Francisco Roña, Director of Intercultural Bilingual Education (EIB) of Minedu.
Roña indicated that the purpose behind the Intercultural Bilingual Education initiative is to develop an education based on the culture and language of Peru's original peoples with consideration of Spanish as a second language, so that learners can function in their own context and culture as well as in outer realms.
"The appreciation and recognition of peoples' knowledge and cultures are vital for their cultural reaffirmation and for them to be able to approach other global knowledge and perform in different settings," he noted.
Roña also pointed out that the intercultural, multilingual initiative, transcends educational needs, and are national concern as the initiative seeks to promote the appreciation of cultural-linguistic diversity and the development of all Peruvians, not only  the populations that are in indigenous territories.
Likewise, he said that indigenous peoples have their own ways of communicating, thinking and transmitting knowledge from generation to generation and they also have their ways of accessing knowledge that originates in science, other cultures and education in general.
Roña explained that the educational materials edited by Minedu comprise 645 titles in 41 languages for strengthening inter cultural learning. The materials for the students include, 62 workbooks for children aged 4 and 5 years old in 32 native languages, 288 workbooks and texts for primary level in 32 languages, 72 titles of self-study sheets for primary level in 36 languages, 26 communication workbooks for secondary level in 7 languages and 21 self-study sheets for secondary level in 7 native languages.
As complementary materials, Minedu has published 39 titles in 13 native languages for initial level, 56 titles in 14 native languages for the III cycle of primary school and 16 titles in 8 native languages for the VI cycle of secondary school.
For teachers, Minedu has published writing manuals in 8 native languages and has designed 6 pedagogical tools in digital format (pdf).
For the tablets distributed by Minedu to students, the program's management has designed 4 applications in original languages for the initial level, Communication, Mathematics, Personal Social-Science and Technology (in 36 languages), as well as 2 applications for Spanish such as second language, for primary and 5th grade of secondary, respectively, indicated Teddy Castillo, head of ICT at the EIB Directorate.
In the inauguration of the XIV National Congress of Intercultural Bilingual Education, Peru's Minister of Education, Carlos Gallardo declared that in Peru bilingual education has never had an emancipatory vision, but instead, has promoted a colonial vision, even during Peru's republican period.
"The State of Peru, as the Apus and indigenous leaders always say, has been and continues to be its main adversary: It grants indigenous ancestral territories to mining, oil, gas, logging companies, and lately to oil palm agro-industrial companies. Perhaps for this reason the education of indigenous peoples is a danger for them,"  he said.
"How is it possible that there are Peruvian teachers who are unaware of the right of our indigenous compatriots to have institutions of intercultural bilingual education? How to deny them the right that teachers should master the mother tongue of the children they teach, how is it possible that our institutions continue to deny them the right to express themselves in their languages, how not to feel pain in the face of this dramatic reality ?"  Gallardo asked.
"We are a government of rural and city workers and we are willing to fight for the interests of those sectors, where the indigenous peoples of our homeland are included in the forefront," said the Minister of Education.
---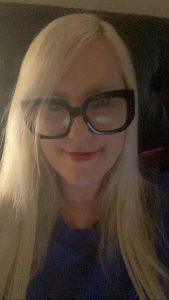 Soledad Quartucci | Latina Republic
Dr. Soledad Quartucci is the founder and CEO of Latina Republic, a 501(C)3 California-based nonprofit organization. Latina Republic is committed to improving the diversity and professional development of storytellers in the media industry as representation matters and affects the stories we tell. Latina Republic makes space for and empowers unheard voices and trains the next generation of leaders in the U.S.