Chaco, Paraguay
Twenty two years ago, Thomas & Sabine Vinke, fell in love with the biodiversity of the Paraguayan Chaco. It would take them six years from their first trip to make the move to Filadelfia (about 470 kilometers from Asunción del Paraguay); and another seven years to debut the environmental program, "Paraguay Salvaje" on national television, a program that began with just one camera.
"We are from Germany, more specifically from a small town in the Rhineland, in the west of the country. In Germany we had a publishing house that was dedicated to books and scientific and popularization journals. Our first trip to Paraguay was in 1998 and we fell in love at first sight. We soon decided that one day not so far away we wanted to live in this country and we began to organize the move. We returned several times and each trip reaffirmed our decision, until finally we were able to move in May 2004. We chose el Chaco as our new home due to the nature it offers and, in particular, Filadelfia because of its infrastructure," told the Vinkes to La Nacion's Carlos Giménez.
View this post on Instagram
"Paraguay Salvaje" is the only documentary program about nature that exclusively works with women. We have a deep appreciation for the professional women who work as environmental biologists, engineers. For us it is very important to support their careers. For example, we facilitate contacts for study abroad and / or universities to do a master's degree. Thus, among them with whom we produced a good number of episodes, we must mention our first moderators, the biologist Dulcy Vázquez, and the biologists Gretta Schaerer and Fátima Ortiz," said the Vinkes.
View this post on Instagram
The crew uses a camouflage tent to study birds and mammals. Sometimes they set up equipment on site a few days ahead to accustom the animals to the presence of it. The Venkes explain that prior knowledge of the behavior of various species is vital ahead of the recordings, especially, when recording reptiles and amphibians. Sometimes the objects of study surprises the crew, as animals or a herds pass their way and they manage to record them. During a trip to the interior of the Chaco, the crew recalls a time when a cougar was sitting nearby, curiously observing their activities.
Paraguay Salvaje broadcasts nationally in Paraguay. The program raises awareness of the complex biodiversity in the heart of the Chaco. In 2009 the idea arose of making a program about Paraguayan nature with the aim of showing it to a wide audience to promote the region's value and conservation.
View this post on Instagram
Changing the Narrative in Paraguay
"When we arrived in Paraguay, nature conservation was a debate between extremists on both sides, and the interest of the Paraguayan people was marginal. Now there is much more knowledge and it is understood that we need both sides, a production with development and an intact nature that provides its environmental services," said the Vinkes to La Nacion.
"Now, for example, they call us, ranchers ask for information on how they can protect their livestock without chasing wild animals, such as snakes and cats. The ranchers understand their natural reserve as enriching their environment and no longer as an unproductive area. Hunters inform us that they have left their weapons and are now carrying cameras. There is still a lot to improve, but we see the positive change in this beautiful country," shared the Vinkes with Carlos Giménez.
Follow Paraguay Salvaje: 
Paraguay Salvaje: @paraguaysalvaje
Ely Ramos, Conductora de Paraguay Salvaje,@elyram0s16.
---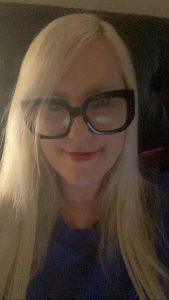 Soledad Quartucci | Latina Republic
Dr. Soledad Quartucci is the founder and CEO of Latina Republic, a 501(C)3 California-based nonprofit organization. Latina Republic is committed to improving the diversity and professional development of storytellers in the media industry as representation matters and affects the stories we tell. Latina Republic makes space for and empowers unheard voices and trains the next generation of leaders in the U.S.