Brazil has long faced backlash from world leaders for failing to protect the Amazon rainforest from raging wildfires, as deforestation continues at an alarming rate. According to government data, 16.5 million acres of forests were lost in the Brazilian Amazon rainforest biome over the last decade, and the rate is only rising as we enter the new year.
Research now shows that the cattle industry is the single greatest driver of deforestation in the Amazon and that the fashion industry is a vital source of demand for cattle products. Furthermore, projections show that in order to meet demand, the fashion industry must slaughter 430 million cows annually by 2025—that's more than the entire population of the United States. 
A recent study conducted by Stand.earth, a supply chain research firm, in partnership with the climate justice nonprofit Slow Factory, recently revealed that the fashion industry's complex global supply chains contribute immensely to deforestation in the Amazon rainforest, due to connections to the cattle industry and tanneries for leather production.
The report, released last November, was based on nearly 500,000 rows of custom data and claimed the Brazilian cattle industry to be the primary cause of deforestation in the Amazon Rainforest. Rightfully called "Nowhere to Hide", the study identified over 50 brands  with multiple connections to Amazon deforestation, including world-renowned brands like Coach, Prada, Zara, Adidas, and Nike, which have multiple supply-chain links to JBS, the largest leather exporter in Brazil. While JBS previously pledged to eliminate deforestation-related activities from its supply chain by 2035, it has continued to be repeatedly linked to illegal forest clearing. 
The "Nowhere to Hide" findings are particularly surprising due to the fact that many of the brands surveyed have recently announced policies to untangle themselves from spheres of supply chain that contribute to deforestation. Specifically, of the 84 companies analyzed by the report, 23 had explicit policies on deforestation. The findings of the study, thus, imply that those companies are violating their own policies.
Brazil generates $1.1 billion in annual revenue from leather, according to the report, with 80% of its volume being exported. Consequently, the country is responsible for 45% of forestland lost to the cattle industry worldwide between 2001 and 2015, most of which is conducted illegally. According to the report, JBS's supply chains caused over 7 million acres of deforestation in the last decade. Furthermore, in the past two years alone, JBS was connected to at least 162,000 acres of potentially illegal deforestation.
Ultimately, the report aims to inspire fashion companies to reform their supply chains and advocates a shift towards a combination of sustainably produced leather at much lower volumes and investment in biodegradable and natural leather alternatives.
According to Colin Vernon, co-founder of Slow Factory, "given the very lax standards and enforcement on the part of the Brazilian government, we are calling on global brands to make sure that they can prove that their supply chains are clean, without relying on the word of their suppliers, or standards that have massive loopholes.
The truth is, the Amazon is being burned down to raise cattle for meat and leather, and brands have the power to stop it." Meanwhile, advocates are attempting to implement measures to tackle deforestation in supply chains by working with local farmers and smaller suppliers to find viable alternatives to deforestation. 
Of the 38 companies assessed on their deforestation commitments surrounding leather production, only 9 had a commitment to preserve vital forest ecosystems such as the Amazon, to guarantee zero deforestation, or to ensure that no natural landscapes are converted.
---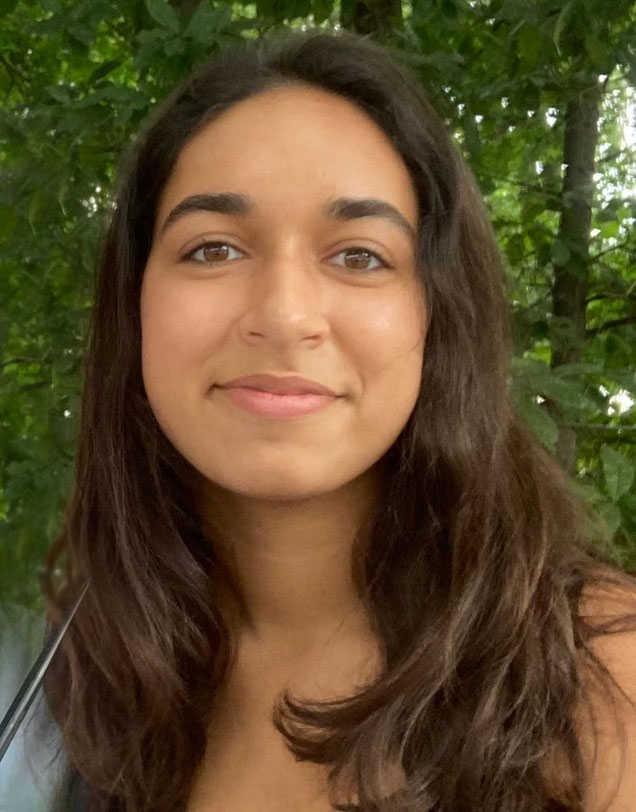 Clara Rabbani | University of Chicago
Clara Rabbani is a rising sophomore at the University of Chicago, majoring in Anthropology with a minor in Urban and Environmental Studies. She is passionate about poetry and is the editor of "The World is Waking Up: Poetry of Resistance from Youth Around The World". With a Brazilian and Iranian background, she is also fascinated with the diversity of human cultures and their intersection with environmentally sustainable practices. She will be collaborating as the Environmental Writer for Brazil.