Iracambi is a Brazilian NGO located in the state of Minas Gerais. Established in 1999, the organization works primarily to restore the rich biodiversity of the highly threatened Atlantic Forest ecosystem, which has been reduced to nearly 12% of its original range. The Iracambi Research Center spearheads efforts to manage natural resources, educate the local community on sustainable practices, and research ecosystems and human interactions. Over two decades since its beginnings, Iracambi now has 500 hectares of forests under its permanent protection and has established 4,500 hectares of Environmental Protection Areas.
Iracambi, like similar conservation-minded NGOs, recognizes the importance of supporting surrounding communities in its efforts to preserve local biomes. The organization attributes its relationship with these communities to its long-term success as a vital protector of the Atlantic Forest. Since Iracambi was first established, 600 farming families have passed through its training programs, 2,000 researchers and students and volunteers from 71 different countries have joined its conservation efforts, and over 150,000 people have been impacted in nine counties bordering the State Park. Iracambi's success may be attributed, as well, to the various projects it is engaged in. 
In Brazil, a critical consequence of the climate crisis is water shortage, which threatens the survival of 46 million people. In 2020, the Atlantic forest alone lost 93% of its vegetation cover. Part of the remaining 13% of Atlantic Forest is located in the Serra do Brigadeiro State Park in northern Minas Gerais, a region of extraordinary biodiversity that is home to vast swaths of endemic and endangered species. Furthemore, the region acts as a water pump that feeds river basins of the Paraíba do Sul and the Rio Doce. While these basins cover an area of 8.200 km² over 26 counties, only 4.3% of the area is under forest cover, which allows rainwater to runoff the surface rather than infiltrating the soil and feeding the water table beneath—a harmful process that causes both flooding and erosion. 
In response, Iracambi began the Forests 4 Water project, a restoration model whose primary focus is to preserve water sources through reforestation. The project aims to,  by working with local communities, reverse the impact of vegetation cover loss in the river basin in order to prevent water shortages. The flagship project consists of ecological restoration on local farms in the watershed, as well as joining isolated forest fragments through forest corridors. In efforts to minimize runoff, expand the vegetation cover, and restore and preserve water sources, the Forest Nursery grows tree seedlings to be planted on hillside water catchment areas and along the river banks on family farms in the region. The nursery, furthemore, provides farmers with seedlings, advice on organic fertilizers, and aid in planting and monitoring new trees. The project has successfully raised and established 150,000 trees in the Atlantic Forest while effectively mobilizing a growing movement of environmentally conscious farmers. Iracambi pledges, furthemore, to plant 55,000 more trees by the end of 2022, with a total of a million trees by 2030.
Young Eco Leaders is another project launched by Iracambi that aims to meet the challenges of climate change by empowering youth to realize their potential as environmental leaders in their communities. Traditionally, "forests are considered barriers to progress, trees are cut down and animals are eaten or simply killed because they are dangerous" (Iracambi). Such lack of appreciation and understanding is a principal cause of ecosystem destruction. Iracambi works with students from local schools to transform their understanding of ecosystem services and the importance of biodiversity and sustainable practices. The program emphasizes the reality that healthy forests benefit everyone, providing fresh air, clean water, and incomparable opportunities. In particular, Iracambi seeks to foster an emotional connection between youth from nearby communities and the environment in which they live in order to nurture a deeper appreciation for nature and a sense of duty to protect it. 
Furthemore, Iracambi's Forest Medicinal Plants Program, or Living Pharmacy, reflects the organization's long standing belief in the importance of medicinal plants native to the Atlantic Rainforest as a conservation strategy and a means of preserving indigenous knowledge. The Forest Therapies program aims to protect medicinal plants in the Atlantic Forest and to encourage local communities to use them to promote health and wellbeing. Lastly, the Smart Forests project aims to restore ecosystem health in neighboring forests and provide a standard for monitoring restoration projects in subtropical forest ecosystems. The project involves continued monitoring of forest systems, as well as developing scientifically validated, data-based reference conditions for forest restoration.  
Ultimately, Iracambi, like many environmental NGOs, recognizes the importance of community engagement in preserving vital ecosystems. By taking a varied approach to conservation, the organization has found a wide range of alleys through which to foster community participation in the well-being of the Atlantic Forest and surrounding regions. 
---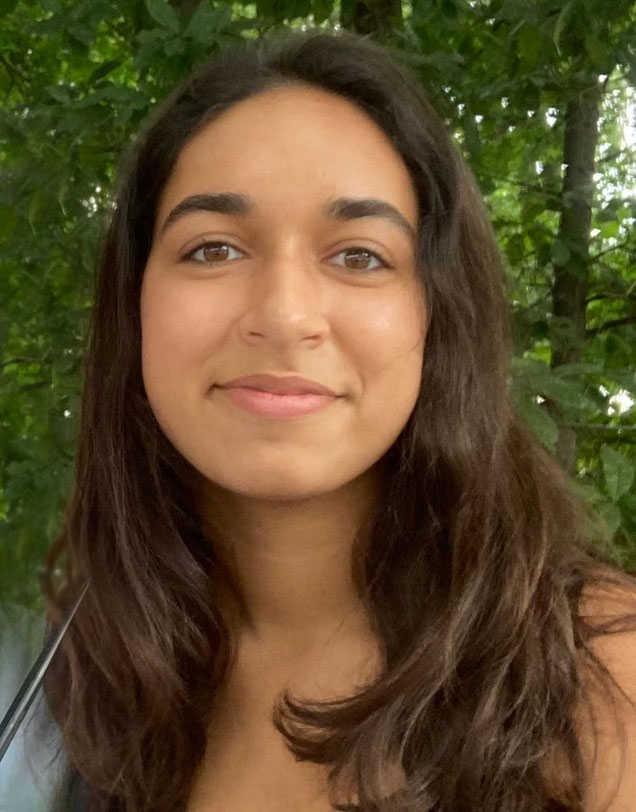 Clara Rabbani | University of Chicago
Clara Rabbani is a rising sophomore at the University of Chicago, majoring in Anthropology with a minor in Urban and Environmental Studies. She is passionate about poetry and is the editor of "The World is Waking Up: Poetry of Resistance from Youth Around The World". With a Brazilian and Iranian background, she is also fascinated with the diversity of human cultures and their intersection with environmentally sustainable practices. She will be collaborating as the Environmental Writer for Brazil.