"SPVS's work helps all of society, for nature conservation is one of the foundations of sustainability and quality of life." – Liz Buck Silva, head coordinator at SPVS
Sociedade de Pesquisa em Vida Selvagem e Educação Ambiental, or SPVS, is a Brazilian NGO whose mission is to work towards conservation through the protection of natural areas, environmental education programs, and the development of models for the sustainable use of natural resources.
Founded in 1984 in Curitiba, Paraná, SPVS has engaged in various projects intended to preserve biodiversity, mitigate the effects of climate change, and aid socioeconomic development in the surrounding region. The organization's agenda for biodiversity conservation aligns environmental protection with environmental education. In turn, SPVS engages in various initiatives aimed at preventing the deforestation of vital forest remnants, conducting research, launching environmental education programs, and protecting endangered species. 
The primary purpose of the organization is to reverse the current loss of natural heritage and regenerate the services that natural areas provide, to urge governments and companies to incorporate biodiversity conservation and climate change mitigation in their agendas, and encourage society to recognize the importance of maintaining natural heritage. 
The organization is focused on two ecosystems in particular: one in forest areas containing Araucaria and natural fields and another in the Guaraqueçaba region, located on the north coast of the state of Paraná, in which remains the largest remnant of the Brazilian Atlantic Forest.
SPVS owns and manages three Private Reserves and has successfully protected over 19,000 hectares of land in the towns of Guaraqueçaba and Antonina on the northern coast of Paraná. These regions are vital as they hold some of the last preserved remains of the fragmented Atlantic Forest biome, which is home to thousands of species of fauna and flora and provides valuable ecosystem services, such as water supply. 
The approximately 10,000 inhabitants of the region survive on subsistence agriculture, fishing, natural resource extraction, and tourism. The city of Guaraqueçaba, in particular, has historical significance for being among the first Portuguese settlements in Paraná in 1545. However, it is most well known for its natural reserves, which are home to pristine waterfalls and beaches as well as a variety of protected wildlife. The neighboring city of Antonina, meanwhile, is home to vast rivers and towering peaks that invite avid hikers and mountain climbers. Antonina is famous, as well, for its street carnival, historical architecture, and rich local cuisine. Furthemore, the city's Municipal Market, located in the Paranaguá bay, is one of its most important tourist attractions.
However, despite the wealth of natural resources and tourist economy, the region is stricken with low socioeconomic indicators. In efforts to aid in socioeconomic development, SPVS has, for the past three decades, worked to protect surrounding forests, promote environmental education, and develop models for the sustainable use of natural resources. In collaboration with companies and institutions, SPVS seeks to influence public policy and raise awareness of the relation between socio-economic development and environmental conservation. SPVS created the "Life" certification and also inspired the founding of Fundação Boticário for nature protection.
Through research, community training, environmental education, and other projects which aim at mitigating the effects of climate change by reducing carbon emissions through forest and pasture rehabilitation, the organization has successfully restored 1,500 hectares of degraded areas within these reserves. Simultaneously, by focusing on regenerative agroforestry through the planting of native fruits, the project has stimulated sustainable agricultural production on the surrounding farmers, enabling the harmonization of land uses in the region.
Meanwhile, in the Araucaria Forest of southern Brazil, SPVS works to preserve the population that remains in order to protect the ecosystems that depend on it. Conservation efforts include the adoption of private areas through financial support to local families seeking to conserve their properties. These funds are provided by private companies aiming to reduce their carbon footprint and encourage sustainable production methods.
---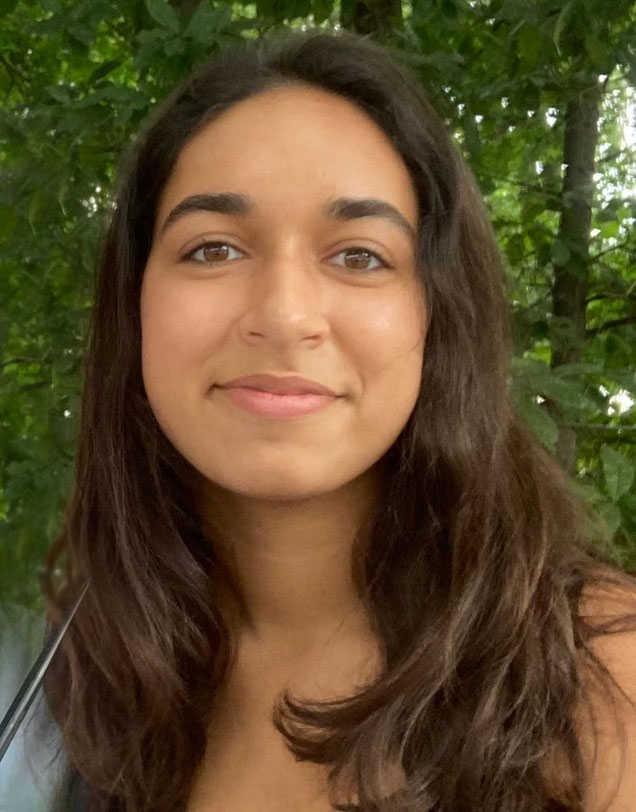 Clara Rabbani | University of Chicago
Clara Rabbani is a rising sophomore at the University of Chicago, majoring in Anthropology with a minor in Urban and Environmental Studies. She is passionate about poetry and is the editor of "The World is Waking Up: Poetry of Resistance from Youth Around The World". With a Brazilian and Iranian background, she is also fascinated with the diversity of human cultures and their intersection with environmentally sustainable practices. She will be collaborating as the Environmental Writer for Brazil.