The Small Great Factory of Cashew Nuts in El Salvador
Usulután coast, El Salvador
In San Marcos Lempa, in the department of Usulután, which borders with San Vicente, a small but great factory of entrepreneurs produce, roast and work with the seeds and fruit of the cashew.
Anacardo, castaña de cajú, nuez de la India, pepa, merey… these are some of the names that the cashew receives in different countries. Cashews are also known as "the fruit of memory;" its health benefits are many.
In El Salvador, a group of entrepreneurs work from the early hours to support their families with this small factory where they process the cashew seed to be sold in different parts of the country.
First of all, it is necessary to know a little about the origin of the cashew, which comes from the anacardium occidentale. This tree originates in northeastern Brazil and southern Venezuela, has a height between five and seven meters and reaches a life of about thirty years, producing fruits from its third year onward.
Mr. Amílcar Henríquez is the main entrepreneur in the sector and together with friends and family they process the seed and then sell it already packaged. But to get to the distribution, first the workers have to follow a detailed process of refined artisanal labor. To remove the fruit from the shell (pepa) they use blades and mechanical devices made by themselves, that are not sold anywhere.
After cutting the seed, it has to be dried in the sun and then roasted at high temperatures in ovens that they build themselves.  Once burned, the fruit must be broken to obtain the heart of the shell–the seed, which in El Salvador ranges from 6 to 7 dollars per pound.
The cashew tree grows mainly in warm areas and almost any type of soil, although more fertile soils and irrigation during periods of drought are recommended for cultivation. But in El Salvador, this fruit is seen throughout the territory. The fruit of the cashew has a sweet and sticky taste, which is also used to make sweet preserves, jams, jellies, wine, juice, vinegar and can be consumed as a fresh fruit. Many doctors recommend it for the diet, as it is rich in protein, fiber and fatty acids to reduce cholesterol. Its components serve beyond their nutritional value and are also used in the making  of cosmetics and medicines.
In this small unnamed factory, 7 hard working people labor under the shade in the coastal heat. They spend the night packing for the next day when they will travel to the capital to deliver their orders. This is a group of young entrepreneurs who have been working in this business for years and thus have brought their children ahead by being an example in the area since their factory is also their home.
Amílcar Henríquez is an agronomist who graduated from the University of El Salvador, UES.  Henríquez comments that the cashew fruit is full of vitamins, antioxidants and elements such as phosphorus, magnesium, zinc, iron and copper; in addition, it is a cholesterol-free food. The seeds, in particular, have vitamin C, B1, B2, E and calcium, which makes it perfect for medicinal uses such as strengthening memory, reducing certain kidney disorders, strengthening bones and regulating nerve tone.
They are also ideal for maintaining healthy gums and strong teeth, as their components kill the bacteria that cause cavities, tooth loss and acne. The vitamin C in cashews supports the repair and growth of tissues in the body, and its high amount of magnesium helps control high blood pressure, as well as prevent fatigue, migraines, and muscle spasms.
This seed also contains monounsaturated fatty acids, which are ideal for lowering cholesterol levels that are harmful to health and prevent the obstruction of the arteries of the heart. And so the cashew seed has many benefits for our body and this group of enterprising Salvadorans work every day so that anyone who has never tried this fruit can enjoy it and benefit from its hundreds of positive benefits for our health.
---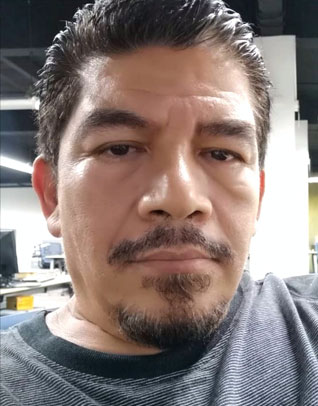 Mauricio Alexander Cáceres García | Correspondent for El Salvador & Latin America
Mauricio Alexander Cáceres García is a Correspondent for Latina Republic focused on El Salvador and Latin America. He is a renowned Photojournalist and Documentarian from El Salvador. Migration is personal to him. His father and family moved to the United States as migrants. His work showcases the power of human stories. Among his specializations, Cáceres has reported on "The migrant route" of the Guatemalan border, Mexico and the United States. He personally completed the migrant route to the US on four occasions. Cáceres has a degree in Migration from the Universidad de Centro América, UCA. Cáceres has served as an Editor of the newspaper Más, EDH and elsalvador.com. He has extensive experience in national and international news coverage, studied journalism and has won several photography awards throughout Latin America, including second place in a photographic contest centered on the migrant woman, and earning the Santa Clara de Asís prize for his report on the migrant route.