Montevideo, Uruguay
"A work of art is an act of delivery of the best that the artist possesses, his answers to fundamental questions (even if they are provisional answers)," Tommy Lowy, 1999.
The National Museum of Visual Arts in Montevideo, Uruguay, has a heritage of more than 6,700 works, among which those by national authors stand out. From Thursday, April 7 to Sunday, June 5, 2022, Room 1, the museum presents, "Respuestas Provisionales," Provisional Answers by Tommy Lowy (1947-2020).
The question that opens this exhibition remains open: Provisional Answers? Central Ideas of an Artist Who Did not Believe in Definitive Discoveries.
Thomas was born in Montevideo in 1947. His father Richard Lowy was a photographer and his mother Inge Elbau was linked to the theater. Both had emigrated to Uruguay, being very young, due to Nazi persecution. His mother contracted a second marriage in 1952 with Ludwig Neulander, an outstanding playwright, known in the cultural world by the name of Luis Novas Terra.
"In that environment (in that "broth") Tomy grew up, immersed in an aura of fantasy and happiness that would be revealed later, time and time again, in the display of creativity that characterized his life," tells Graciela Sapriza.
Cartoonist, art director and creative director in several advertising agencies, plastic artist graduated from the Escuela Nacional de Bellas Artes, theater actor in his teens, creator of the Estampa 3 serigraphy workshop, children's furniture designer with a carpentry workshop under Ludika brand. Graphic designer and founder of the weekly Jaque. Unanimously remembered cultural manager: He Developed the first Directorate of Culture of the IMM in 1985 [accompanied by Alejandro Bluth] and a second period from 1995 to 2000 as Director of Culture of the MEC. He continued that momentum as Director of la Unión Latina, Uruguay from 2001 to 2011. He chaired the MAPI foundation and dedicated himself to olive plantation and oil production. "At the age of 71, Tomy surprised us with his first individual exhibition at the Blanes Museum (2018), which he titled "Why" to "permanently question everything," continues Sapriza.
Thomas Lowy was born in Montevideo on April 7, 1947. Since he was a child he was oriented both to the theater and to plastic arts: acting, costumes, sets and posters. Years later he was consolidated in the plastic language. His personality always stood out in wide cultural and political activities. During the dictatorship, he participated in the creation of works destined for colleagues from the Fine Arts and former political prisoners who had become unemployed. He had intense journalistic activity in various press media, standing out as responsible editor and layout designer for the magazine,"Jaque," writes Analia Sandleris, Curator.
He carried out numerous studies on cultural management, projects and policies, areas in which he also taught: he gave seminars, conference cycles, consultancies, consultancies. Between 1985-1990 he was the first Director of Culture of the Municipal Government of Montevideo, a position shared with Alejandro Bluth. Between 1995-2000 he was appointed Director of Culture of the Ministry of Education and Culture. In 2000 he was appointed Director of the Latin Union where he developed various activities as a cultural manager. In 2018 he held his first individual exhibition at the Blanes Museum with works practically unknown in the medium. This current exhibition deals with his latest works. Thomas Lowy passed away on December 29, 2020.
"I suppose that, for an artist, a polemicist, passionate about everything he did, created, believed, exuberance and joy of living were always part of his strength, his humor, his intelligence. The "why" or the "what for" -Lowy declared in 2018- was not the fundamental thing, what he wanted / expected was that "The bug of why (…) remains healthy and bothersome," Hugo Achugar.
MNAV, The National Museum of Visual Arts of Uruguay is responsible for contributing to the cultural development of the country, disseminating plastic and visual culture, documenting the evolution of national art and increasing the country's collection of plastic and visual arts, optimizing the conditions for its proper preservation, and to investigate and promote research in areas of art and its history.
From Thursday, April 7 to Sunday, June 5, 2022, Room 1, the museum presents, "Respuestas Provisionales," Provisional Answers by Tommy Lowy (1947-2020).
Visit the Museum
Tomás Giribaldi 2283 esq. Julio Herrera y Reissig
11300 Montevideo, Montevideo Department, Uruguay
---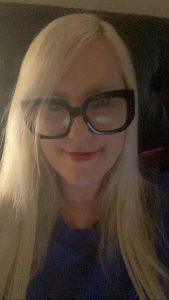 Soledad Quartucci | Latina Republic
Dr. Soledad Quartucci is the founder and CEO of Latina Republic, a 501(C)3 California-based nonprofit organization. Latina Republic is committed to improving the diversity and professional development of storytellers in the media industry as representation matters and affects the stories we tell. Latina Republic makes space for and empowers unheard voices and trains the next generation of leaders in the U.S.