Alausí is a city characterized by narrow cobbled streets, adorned with colonial-style houses with picturesque facades and balconies full of flowers. Alausí was declared a World Cultural Heritage Site of Ecuador on Friday June 25, 2004 by the Ministry of Education. It is one of 38 Patrimonial Cities of Ecuador.
Alausí is located on the avenue of the volcanoes, south of the province of Chimborazo, 97 km from the city of Riobamba, on the slopes of the Gampala hill and surrounded by the Danas and Chiripungo hills. This canton became independent on November 13, 1820 and was proclaimed a canton on June 25, 1824.
The cantonal head has an altitude of 2,428 meters above sea level, presents an irregular mountainous territory with steep slopes, its temperature varies from 3 – 26 °C and a precipitation level in the páramo from 1,000 to 2,000 mm and in the subtropics from 500 to 2,000 mm.
Alausí is the largest canton in the province of Chimborazo. It is very rugged and mountainous, crossed by deep ravines and located in the Chanchán basin. It has a changing altitude range that goes from 1,225 meters above sea level to 4,600 meters above sea level.
Known as the city of the 5 heritages, Alausí has fantastic architecture, with houses over 100 years old, churches, streets, monuments and above all with an enormous natural and cultural wealth, where peace and harmony invite visitors. Thanks to its color and beauty, this destination was declared a Magical Town of Ecuador in November 2019. It is home to 2.7 km of ancient art in the historic center that contrasts with its modern and innovative city.
Places to Visit
Estación del Tren.
Puente Negro
Iglesia y Museo Religioso de las Hermanas Oblatas de San Francisco de Sales
Parque 13 de Noviembre
Iglesia Matriz
Mirador del Reloj Público
Mercado Central San Pedro de Alausí
Plazoleta
Calle Larga o Calle de las Brujas
Parque Eloy Alfaro.
Iglesia del Hospital
Parque del Niño
Mirador de San Pedro de Alausí
Parque de la Madre.
Iglesia del Sagrado Corazón de Jesús.
Leyendas
Las Voladoras
This legend dates back to the 1860's. There was a lady by the name of Fille Huaraca. Her real name was Felicinda Huaraca. Taking into account that at that time there were no means of transportation beyond horses and mules, she knew everything that happened in the towns of Quito, Guayaquil and Cuenca. Legend tells that at times she disappeared and returned days later full of joy, optimism and well dressed to talk with the neighbors about the important events that happened in the big cities like Quito, Guayaquil and Cuenca. People began talking about the reason the lady was well informed of the events that occurred in other parts of the nation and of her disappearance for days. The town investigated and concluded that Doña Fille had a magic broom that allowed her to move to other cities. Her followers are believed to have learned from her and practiced the same art.
Headless Priest
They say that the headless priest lived in the church called San Vicente, where he gave mass every Sunday, he was a character who appeared at dawn mounted on a horse, whose characteristic was to hide his head. He walked the streets of the town, which scared people, but that was not the intention. Legend tells he dressed in that way to visit the pretty girls in town and hide so that people do not recognize him or suspect who he was.
Husky Box Legend
People say that it was a wooden object that carried human remains inside. This wooden box made its way around the whole city producing sounds that were frightening.
María Angula
The villagers say that in earlier times a girl named María Angula lived with her mother in a very humble house in the town. One day her mother sent her to the store to buy some things to prepare dinner, but she was a very disobedient girl and spent the money buying sweets, so in order not to arrive home empty handed she went to the cemetery and took out the intestines of a dead man. The dead man got up and wandered through the streets of the town shouting, María Angula give me back my guts!
Black Bridge Goblin
This character tells that previously on the old road to Riobamba, in the sector of the black bridge there was no public lighting.  In this place an elf appeared that took various forms, a character whose appearance is small in stature, with a hat that buried his head , with a slim build, who appeared on those dark nights, scaring those who walked by.
These legends are part of the Alausi's common and cultural heritage. Legends allow knowledge about the beliefs and vision of the world of ancestors, provide closeness to our roots and strengthen the cultural awareness of the community and its history. Ecuador is celebrating patrimony in the month of April and has launched a nationwide initiative to record and promote national heritage.
Fomento Patrimonio Cultural
Promoting Social Memory and Cultural Heritage in Ecuador
On April 7th Ecuador launched a call to promote Social Memory and Cultural Heritage in Ecuador. The Ministry of Culture and Heritage (MCyP) and the National Institute of Cultural Heritage (INPC) presented the 2022 Promotion Lines of Social Memory and Cultural Heritage, at the Palacio de La Circasiana, in Quito; 298 thousand non-reimbursable dollars will be used for the management and execution of participatory projects linked to the community with the safeguarding and promotion of the cultural heritage of Ecuador.
?Convocatorias Líneas de Fomento 2022 | Por primera vez en la historia del #INPC, se destinarán fondos no reembolsables para impulsar la investigación?en memoria social y patrimonio cultural?. #FomentoPatrimonioCultural.#AbrilMesDelPatrimonio pic.twitter.com/leZORDCZUM

— INPC Ecuador (@INPCEcuador) April 7, 2022
In the launch, Catalina Tello, Executive Director of the INPC, highlighted that:
"The selection process for the 2022 applications has been designed considering criteria for the safeguarding of intangible heritage and conservation of tangible heritage, community participation, equity in territorial and gender distribution prioritizing the cantons with the highest poverty rates." She also told that: "the selection will be made by a jury made up of experts and academics in each field, recognized nationally and internationally."
Meanwhile, María Elena Machuca, Minister of Culture and Heritage, congratulated the work carried out by the INPC in implementing the Lines for the Promotion of Social Memory and Cultural Heritage, as public policies that promote research and dissemination of heritage since "it is from these concrete actions that all heritage is valued and revitalized."
For the first time in its history, non-reimbursable funds will be allocated to promote research on social memory and cultural heritage in Ecuador as the country celebrates #AbrilMesDelPatrimonio.
El legado de los tejedores más finos de sombreros en paja toquilla ? están en Pile-Manabí, comunidad mágica del Ecuador donde el INPC mediante su sede y trabajo técnico han convertido este espacio en el punto focal para formar nuevas generaciones de artesanos.@Cultura_Ec. pic.twitter.com/QZFG4EZpoy

— INPC Ecuador (@INPCEcuador) April 8, 2022
---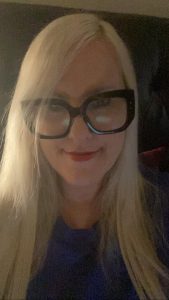 Soledad Quartucci | Latina Republic
Dr. Soledad Quartucci is the founder and CEO of Latina Republic, a 501(C)3 California-based nonprofit organization. Latina Republic is committed to improving the diversity and professional development of storytellers in the media industry as representation matters and affects the stories we tell. Latina Republic makes space for and empowers unheard voices and trains the next generation of leaders in the U.S.