Ronald Quintero is The First Honduran to Reach the Top of Mount Everest
Ronald Quintero became the first Honduran to climb to the top of one of the highest points in the world, Mount Everest. This news filled Honduras with pride, since for the first time the Honduran flag can be seen waving in this world-renowned place.
Quintero is a catracho mountaineer, who a few years ago set out to climb the seven highest peaks in the world, including Mount Everest, tells Honduras Tips. Last January, Quintero announced that this was his next feat. On May 12th, 2022, Ronald Quintero became the first Honduran to climb Mount Everest, and the second Central American to accomplish this feat on the first attempt.
View this post on Instagram
His Roots
Ronald Quintero is a native from Honduras who has made a name for himself in alpine mountaineering. His biography tells that he has explored all fourteen peaks in the Eastern Sierras of California. His passion in mountaineering took off on August 16th 2012 when he first climbed the Mt. Whitney summit. Ever since then, he has taken on the challenge of climbing the tallest peaks.
The Honduran is an endurance athlete, a Crossfit Coach, and a father to 2 year-old Amelie. He has a passion for training and learning new modalities for reaching high altitudes.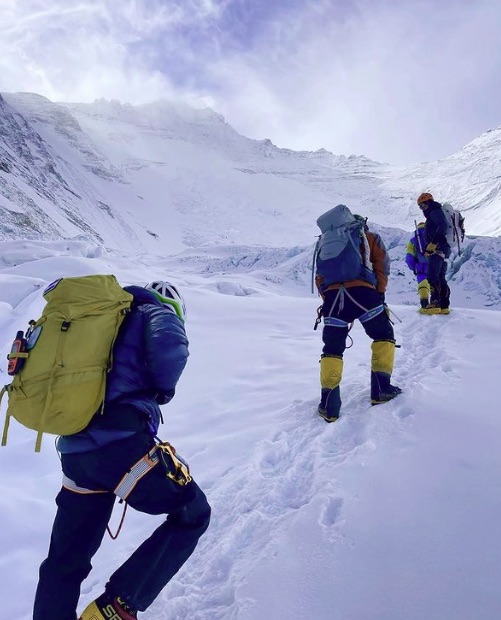 His biggest dream became reality on May 12th, 2022, when he become the first Honduran mountaineer to climb Mount Everest, and the first Central American to complete the Everest-Lhotse Double. He is now just 2 summits shy of completing the Seven Summits of the World.
Quintero grew up in a small rural town of Intibucá, where Honduras borders with El Salvador. "I grew up in a very unprivileged environment but I never saw it as an obstacle, I never knew what is was like to have any modern toys so it only took for my imagination to go outside and play with the outdoors climbing trees and exploring river streams," shares Quintero.
His mother, in pursuit of a better opportunity, moved to U.S when he was very young. Ronald was two years old when his mother left to the U.S and so he was left at the care of his grandmother and uncles. In 1998 he finally reconnected and met his mother when he moved to Berkeley, California.
Training
Before the climbs, Quintero prepares physically and mentally to resist the adversities of mountain climbing, reports Honduras Tips. He trains through various modalities including, aerobically and through the use of various technologies like specialized ropes, climbing devices and in various terrains, including below zero temperatures to acclimate to the lack of oxygen.
View this post on Instagram
Ronald Quintero's Accomplishments
The catracho mountaineer has a long history of climbing mountains.  He has reached five of the seven summits in the world, which means that he would only have two summits left to meet his goal. At 49 years old, he continues to practice this extreme sport and trains to be ready for the next challenge.
Ronald Quintero has climbed: El Aconcagua, Argentina with an altitude of 6,961 meters. Mount Denali, United States with 6,190 meters. Mount Kilimanjaro in Africa with an altitude of 5,895 meters. Mount Elbrus in Russia with 5,642 meters high. And most recently, Mount Everest with an altitude of 8,800 meters in altitude.
View this post on Instagram
Upon his return to Honduras, Quintero spoke at the UNAH, the Universidad Nacional Autonoma of Honduras where he shared details of the climb with the audience. "The first challenge we had was to take a helicopter flight from the city of Kamandu to the small town of Lukla, where there is a very dangerous airport with around 500 meters of landing," said the climber. The extraordinary high mountain feat began on April 6, when Quintero traveled to the villages of Nepal.
View this post on Instagram
From that moment on, he set out to climb more than 4,000 meters of altitude and traveled for eight days to reach the base camp.
View this post on Instagram
Following a spiritual ritual, known as Puja, honoring the mountain, he trained from April 21 to May 2 in ice falls, climbing peaks of six thousand meters: "These practices are super important and require the use of devices configured to ascend using fixed ropes. This part of the training is super important in the Khumbo Icefall. They are giant towers with sharp edges, and crossing these terrains involves a risk," Quintero commented.
View this post on Instagram
Climbing Everest
Between May 8 and 14, the final ascent was undertaken to reach the summit.
"Another crucial point where I had the biggest mental shock of my life… happened when we found the deceased with the green boots and at that moment it destroyed my mind because I was so focused applying the necessary techniques to keep myself feeling safe and when I get to this point it shows you another perspective," recalled the climber when he was about 170 meters away from completing the journey.
He added that "going up the hill, I faced a second shock encountering a body that is wrapped in the Canadian flag, again after focusing on concentration, it destabilizes you, because I am about 100 meters away, like a pioneer, I am excited because already I'm going to plant the Honduran flag, but [those sightings] put you in perspective; this is the other result that you see there -death-, and again you rebalance your feelings and emotions and we refocus."
Psychological training was of the utmost importance to achieve this challenge, and not faint or withdraw. "There were exhausted days of excessive fatigue and before entering any dark area, I repeated to myself: I trained for this."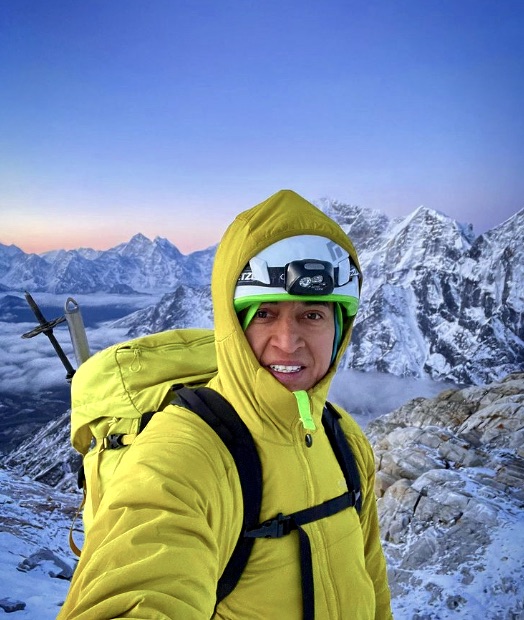 Upon reaching the summit of Mount Everest, his feelings were difficult to express. "You live an avalanche of emotions, you shed a couple of tears, you tell yourself that you made it and you start to relive the emotions of the sacrifice of years of training, the messages and prayers that were invested in me, and I just say; it was worth it and that's why I delivered the satellite message that I had reached the summit. And the same time you remember, this is the half way point because you have to go down. It is a peak experience, you have to live it to understand it, I cannot describe it," he explained.
In this expedition Quintero set a double record, completing the so-called "impossible journey," which consists of ascending Everest, descending to camp four and immediately setting out to find the fourth highest summit in the world, Mount Lhotse.
Climbing to the highest peak in the world is not everything for Quintero, he will soon continue with the development of an expedition to Antarctica to search for the summits that he still has to climb. "This was for you, Honduras, and because of you, together we made it. This phrase for me is a philosophy; Everything seems impossible until it is done," he pointed out.
"There are many emotions that you feel at that moment, but you only remember that you carry the responsibility and determination to achieve it for the almost 10 million Hondurans," highlighted the Catracho warrior for La Prensa. "We survived by means of artificial oxygen as we reached the death zone and immediately charged the ascent to the summit. On several occasions the fear was perceived, the low temperatures almost froze both little fingers of my hands. I don't know yet what it is to give up. At times like this, you have to face the challenge and be brave."
View this post on Instagram
---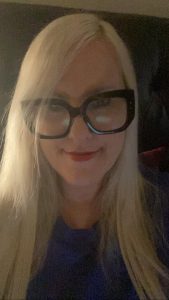 Soledad Quartucci | Latina Republic
Dr. Soledad Quartucci is the founder and CEO of Latina Republic, a 501(C)3 California-based nonprofit organization. Latina Republic is committed to improving the diversity and professional development of storytellers in the media industry as representation matters and affects the stories we tell. Latina Republic makes space for and empowers unheard voices and trains the next generation of leaders in the U.S.