Uruguay New Plan for Education in Prisons
The Ministry of Education and Culture of Uruguay is expanding educational opportunities for people deprived of liberty through an Artistic Education Program designed in collaboration with educators from the National Plan for Education in Prisons.
During the month of June, visual arts workshops were held that culminated in an artistic intervention within the Unit No. 22 in Rocha, a rehabilitation center for persons deprived of liberty in Uruguay. Participants took part in a number of activities that encouraged creativity, expression and training.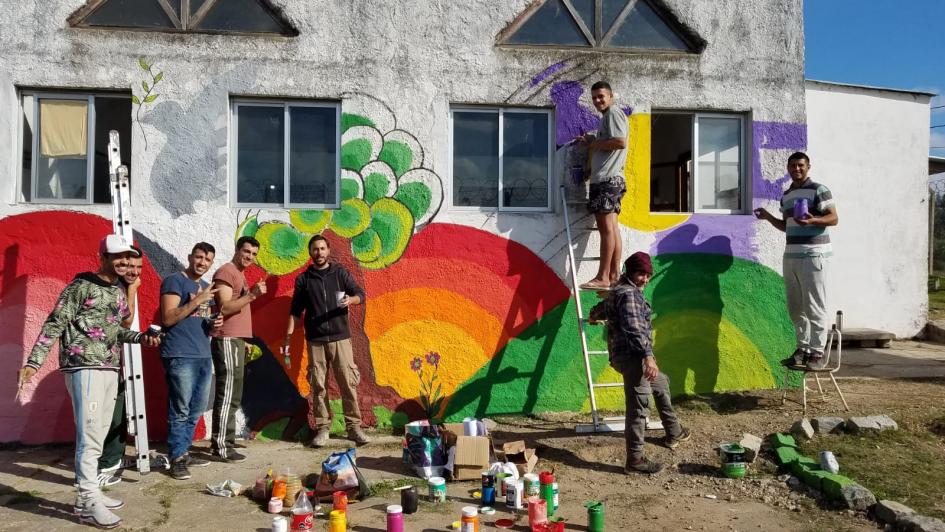 In the interior of the country, a Peer Tutoring Program has launched for the first time in a penitentiary unit in the interior of Uruguay. In a joint effort between Salto Penitentiary Unit No. 20 and the Salto branch of the North Coast Regional University Center (Cenur) of the University of the Republic (Udelar), the departmental prison is the first in the interior of the country to implement the Peer Tutoring program for detained persons who are studying at the university.
The director of the Salto penitentiary center, María de los Angeles Machado, highlighted that "this type of action between Unit 20 and Udelar is a pioneering program in the interior of the country." She continued, "the joint work between Unit No. 20 and the Udelar headquarters, is largely due to the fact that Salto is a university city." Machado pointed out that "the INR policy intends for people deprived of liberty to have the same opportunities as people who are outside."
"Currently there are seven people deprived of liberty studying different university careers at the Salto de la Udelar headquarters: Social Sciences, Psychology, Law, Communication, Veterinary Medicine, Water Resources and who are participating in the common cycle in Economy and Tourism," detailed the director.
"For us it is an enormous challenge from the personal and from the institutional viewpoint, which I emphasize would be much more difficult if there were not the commitment of other institutions; and within them, people who understand that the deprivation of liberty is not a place that should be absent from educational policy," said Machado.
Last April, women directors of prisons participated in a day long conference to share their experiences as women in directorial positions in the penitentiary system in Uruguay.
"The idea was to talk a bit about the barriers, the gender inequalities that still persist in prison work and throughout society, and also that their stories serve as a mirror for other officials who work in the system," Paula Lacaño explained. She is in charge of the Gender and Diversity Department of the INR.
Of the 4,036 officials that the INR ( Instituto Nacional de Rehabilitación) has, 41% are women. "That was unthinkable before; a lot of progress has been made. Now women work inside the cells. They work with a population of men deprived of liberty, which has been a great advance, but other challenges still remain," said Ana Germán, Director of Unit No. 7 (Cannelloni).
Meanwhile, Flavia López, director of Unit No. 10 (San José) positively valued the holding of this type of conference. "They enrich us a lot because they bring us closer to the other compañeras that we don't know and who also pursued these difficult paths of what it is to be a woman in the prison system, of what the work of women in the system is," she said.
María de los Ángeles Machado, the Director of Unit No. 20 of Salto, also participated in the panel of directors, highlighting the work that has been carried out to reduce gender gaps. "A very interesting day, to share experiences with other colleagues, in a Ministry that has been changing, a Ministry that today has more than 40% women in its effective workforce, a prison system that generates opportunities for those who have lost opportunities on the outside. It is on this path of construction that we find ourselves today, and luckily we can continue advancing," she said.
The National Plan for Education in Prisons is part of Law No. 19,924, which assigned the Ministry of Education (MEC) the task of coordinating, with all the components of the National Education System, the actions to develop and implement the plan.
The Minister of Education and Culture, Pablo da Silveira; the Interior Minister, Luis Alberto Heber; the President of the Central Directive Council of ANEP, Robert Silva and the Director of Education, Gonzalo Baroni joined in a presentation of the importance of this program in October 2021. The Vice President of the Republic, Beatriz Argimón, was also present.
The Director of Education (MEC), Gonzalo Baroni, explained that education is key to reducing recidivism: "Education is a central axis for the rehabilitation process. It is a right that must be guaranteed to all. Yet education alone is not enough, contact with other members of the Society and the world of work is needed."
Baroni shared alarming data regarding the "basic literacies of our population:"
"23% Completed Primary Education; 25% Completed Primary Education; 30% Incomplete Basic Cycle; 2%  completed high school; 1.3%  started or finished tertiary education; 6% do not know how to read and 12.3% read with difficulty; 11% said they did not know how to write; 15.9% said they write with difficulty and 3.5% said they did not know how to calculate or do it with difficulty," sited Baroni.
Robert Silva, president of Codicen, also presented his views on this program, "How can these figures be so low for educational attainment? There is no better weapon against the insecurity of a country than education. A new educational proposal for the prison population is needed that allows for these opportunities," said Silva.
Luis Alberto Heber, Minister of the Interior, emphasized that the crises in education among the prison population is  "not a government problem. It is a country problem that has been going on for many decades. We embrace this initiative with warmth and great faith. If other countries achieved it, I don't see why we cannot. We can change this situation of looking for someone to blame. Today's human rights are violated in our prisons and we have to do something about it so that lack of education is no longer the reason they end up returning to crime. We have to work every day for people who deserve this opportunity. And the Uruguayan State has to give it to them," declared Heber.
Pablo da Silveira, Minister of Education and Culture, emphasized that coordinated action will be key to success:
"Institutional synergy is needed, and going over the bureaucratic barriers that sometimes paralyze us. We are a government moved by a profoundly humanist mission. That is why we are in favor of second, third and fourth chances. So that the exercise of freedom becomes the construction of valuable lives. We all know that one of the problems of Uruguay is recidivism, crime. Something that did not start with this government. We have very high levels of recidivism. This is a complex problem that requires complex solutions," said da Silveira.
"Part of the root causes have to do with the statistics that the senior director of education showed us. If one is poorly educated, the day he returns to the streets he will have difficulties finding a job and generating an income that allows him to satisfy his needs. And therefore, the risk of recidivism will be higher than if you have educational resources that open horizons. For us, this is a program that aspires to build freedom of opportunities, to give two, three, four opportunities and give wings of growth to so many Uruguayans who need them."
---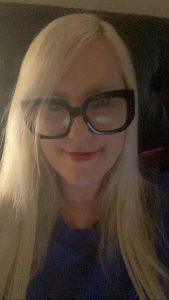 Soledad Quartucci | Latina Republic
Dr. Soledad Quartucci is the founder and CEO of Latina Republic, a 501(C)3 California-based nonprofit organization. Latina Republic is committed to improving the diversity and professional development of storytellers in the media industry as representation matters and affects the stories we tell. Latina Republic makes space for and empowers unheard voices and trains the next generation of leaders in the U.S.