Honduras and Cuba Sign Memorandum to Strengthen Bilateral Relations
"On September 1, the medical brigades of the fraternal people of Cuba will arrive in Honduras. This same month, an agreement will be signed with the Ministry of Health so that this long-awaited visit and Cuban support in the area of health will reach us as soon as possible.
This is a specific commitment of this visit which gives us great joy, and I know that the Honduran people will also be satisfied to know that the medical brigades are returning to Honduras to cooperate with us in health," announced Tony Garcia, Vice Canciller de la República de Honduras on July 18th, 2022.
El 1 de septiembre llegarán a Honduras las brigadas médicas ???????? del pueblo hermano de Cuba. pic.twitter.com/a1vNvemxcB

— Secretaría de Prensa de Honduras (@gobprensaHN) July 19, 2022
The memorandum was signed on Sunday by the Honduran Minister of Foreign Affairs, Eduardo Enrique Reina, and the Cuban Minister of Foreign Trade and Strategic Investment, Rodrigo Malmierca, along with the Cuban Ambassador in Tegucigalpa, Juan Roberto Loforte.
"This memorandum opens up the possibility of going down new paths of collaboration in science and technology, literacy programs and scholarship exchanges, among others," said Reina. "Cuba has a lot to teach in the field of health and public education, since it has obtained universally recognized milestones and achievements in these fields, and we hope that this valuable heritage will be a fundamental ingredient in this new stage that is beginning," he added.
In a tweet by the Secretaria de Prensa de Honduras, Vice Chancellor, Tony Garcia offered details of the agreement, while President Xiomara Castro of Honduras was said to approve the relaunching of social projects offered by Cuba "to her sister nations," said the tweet below.
El vicecanciller @tonygarciac ofreció los detalles de la firma del acuerdo marco, con la República hermana de Cuba. La presidenta @XiomaraCastroZ retomará todos los proyectos sociales que la isla ofrece a las naciones hermanas. ????? pic.twitter.com/TW793mcT4N

— Secretaría de Prensa de Honduras (@gobprensaHN) July 19, 2022
"Great progress will be made. The medical brigades that return to work in Honduras will reach the remote places where the doctors do not want to go. There is an ocular health program for cases that require special eye care. A literacy project is coming; there is the development of a national laboratory for generic medicines, and covid vaccines, there is also an air trade agreement, sports agreements are coming, which demonstrate in a concrete way what two nations in the same continent, can do with good political will and reaffirm those fraternal ties that countries like Cuba have always had with Honduras," said Vice Chancellor Garcia.
The Cuban Minister of Foreign Trade and Strategic Investment indicated that the signing of the memorandum "represents the rebirth and strengthening of the ties of brotherhood, solidarity and cooperation between Honduras and Cuba." Malmierca recalled that his country has supported the people of Honduras in areas such as health and education through medical brigades and literacy projects: "Nothing speaks more of solidarity and friendship between our peoples than the presence of our Cuban doctors in Honduras," he noted.
Cuba's Medical Brigades In Latin America
The Cuban government exports around 40,000 doctors who provide their services abroad. These services are the country's main source of foreign currency, accounting for 6.398 billion in 2018 and representing 43% of total exports.
The hiring of doctors, nurses and technicians contributed 5.4 billion, in 2019, double that of tourism, one of the main engines of the economy, according to General Overview Of The Medical Brigades Of Cuba In Latin America, Evolution, Dynamics and Challenges, a report by Dr. Elaine Acosta González, Visiting Academic at the Cuban Research Institute (CRI) of Florida International University (FIU).
Since 1960, the Cuban government has identified important global healthcare niches, areas neglected, not covered by national health systems. Dr. González states that Cuba has served over four million people affected by natural disasters and epidemics in the world. As of 2020, Cuban doctors were present in more than 60 countries; actions described as expressions "of Cuban humanitarianism and solidarity."
The international participation of Cuban medical brigades has been recorded in response to disaster situations: natural and epidemic. The first brigades provided support to emergencies presented after the earthquakes in Chile, Peru, Nicaragua, Honduras, Guatemala, Algeria, Armenia and Iran, and the tsunami in Sri Lanka; as well as after the hurricanes in Mexico and the floods in Venezuela, and during the dengue epidemic in Central America.
In addition to providing professionals, Cubans collaborated with equipment, medicines and food. In 1999, the modalities of collaboration and provision of services led them to add an international health training component through the creation of the Latin American School of Medicine (ELAM) in Cuba.
For the celebration of 20 years of ELAM, the institution reported having graduated 29,749 doctors, from 115 nations. Of this total, 6,848 graduates have specialized in Comprehensive General Medicine (MGI), and among them, 2,135 have performed other medical specialties in Cuba, states González.
The medical brigades are contracted by states or international organizations such as the OMS and OPS to provide health services free of charge to patients in areas with little medical coverage in remote or dangerous places, where local doctors cannot or do not want to go or are poorly paid, states the report.
Some of the cooperative agreements in health include educational services to train medical students in Cuba or send instructors to the contracting country, as well as the importation of medical products and supplies produced on the island or with the government Cuban as an intermediary.
As of March 2020, González states that Cuba began sending emergency aid to face the coronavirus pandemic and, through December 2020, according to MINSAP data (2020), more than 3,800 Cuban workers (doctors, nurses, technicians and logistic personnel) participated in medical brigades in 39 countries, including:
Antigua, Bahamas, Barbados, Belize, Dominica, Grenada, Guatemala, Guyana, Haiti, Honduras, Jamaica, Mexico, Nicaragua, Peru, Saint Vincent and the Grenadines, Saint Lucia, Saint Kitts and Nevis, Suriname, Trinidad and Tobago, Uruguay and Venezuela and, in other continents, to Andorra, Angola, Cape Verde, Qatar, Italy (Lombardy and Piedmont), South Africa and Togo.
Gonzalez' report on Cuban medical brigades details the work of the brigades in 9 Latin American countries. It also highlights challenges faced by the doctors delivering services, humanitarian concern opinions, and some negative backlash from local medical boards.
The report also states that its research scope was limited by not having access to the voices of doctors who deliver the services for Cuba and who believe in the mission and stand by what they do.
On April 2022, ARTE Reportaje Cuba: La Diplomacia Humanitaria, (Cuba Documentary: Humanitarian Diplomacy) published a documentary featuring Cuban doctors and their testimonies on their work in Cuba and as members of the international medical brigades.
ARTE is a public communications medium, "featuring issues that concern and interest European citizens, such as the fight for sustainable development and against social, cultural, economic, geographical inequalities or due to gender or disability issues."
ARTE's documentary on Cuban Humanitarian Diplomacy is available through March 26, 2025, and the captions are accessible in 6 languages, including English and Spanish.
The documentary can be viewed here.
This September, Honduras is restarting the work with the Cuban medical brigades and other social programs offered by Cuba in the region.
---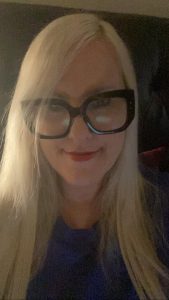 Soledad Quartucci | Latina Republic
Dr. Soledad Quartucci is the founder and CEO of Latina Republic, a 501(C)3 California-based nonprofit organization. Latina Republic is committed to improving the diversity and professional development of storytellers in the media industry as representation matters and affects the stories we tell. Latina Republic makes space for and empowers unheard voices and trains the next generation of leaders in the U.S.