Ministry of Labor meets with representatives of domestic worker movements in the Dominican Republic. They request to speed up the resolution that will regulate the sector.
Santo Domingo.– The Ministry of Labor welcomed representatives of domestic workers' movements from the communities of Pizarrete, Palenque and Yaguate, in the province of San Cristóbal. The objective of this visit was to request in writing updated information on the status of the resolution proposed by the Ministry of Labor that seeks compliance with Convention 189 of the International Labor Organization (ILO), and that will regulate the employment contract of domestic workers.
Through a document, they also requested that homework rooms be established throughout the country where domestic workers can leave their children after school, until they finish their work hours.
Said delegation was received by the Deputy Minister of Labor for Trade Union and Business Relations, Sabrina de la Cruz Vargas, on instructions from the Minister of Labor, Luis Miguel De Camps García, who was in previous commitments outside the institution.
The deputy minister explained that she is working on the drafting of the aforementioned resolution, taking into account all the agreed aspects for the preservation of their labor rights.
"We are working on all points that range from wages, hours, breaks and working conditions for domestic workers, taking into account the comments received during the public consultation process," she added.
De la Cruz Vargas reiterated that the application of the resolution on domestic workers will bring broad benefits to this sector, one historically forgotten, which seeks to dignify and improve its quality of life.
She maintained that the Minister of Labor is personally committed and it is his priority to guarantee the fundamental rights enshrined in the Constitution and in accordance with ILO Convention 189, to formalize domestic work.
Participating for the Working Women's Movement were Luz Eneida Mejía; for the Pizarrete Workers' Association, Lillíam Pérez Arias; by the Association of Workers of Yaguate, Moraima Sierra Sierra and by the Association of Workers of Palenque, Natividad Valdez.
---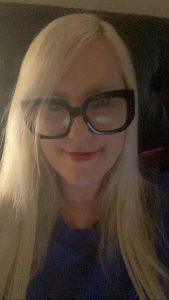 Soledad Quartucci | Latina Republic
Dr. Soledad Quartucci is the founder and CEO of Latina Republic, a 501(C)3 California-based nonprofit organization. Latina Republic is committed to improving the diversity and professional development of storytellers in the media industry as representation matters and affects the stories we tell. Latina Republic makes space for and empowers unheard voices and trains the next generation of leaders in the U.S.