The President of Colombia, Gustavo Petro, affirmed this Tuesday that Colombia and Venezuela are working to achieve the normalization of bilateral relations, which implies the opening of the border and other aspects of high interest for the two nations.
"We are working on the normalization of relations, which implies the opening of the border," said the Head of State in a statement to the media at the Casa de Nariño.
In this context, he added: "At this time the Foreign Minister, Álvaro Leyva Durán, has made contact with the Government of Venezuela to process the opening of the border."
Me he comunicado con el gobierno venezolano para abrir las fronteras y restablecer el pleno ejercicio de los derechos humanos en la frontera.

— Gustavo Petro (@petrogustavo) June 22, 2022
When asked by journalists about the appointment of an ambassador to Venezuela, the President replied that in order to take this step, it is necessary to reestablish relations.
For this reason, he stated that "commercial, cultural, social, family, military relations of all kinds" must be restored.
"There was an institutional framework that was even created decades ago, and that now has to be rebuilt so that the entire process can be launched," President Petro stressed.
Regarding the estimated time for the normalization of relations with Venezuela, the Head of State indicated that it will take two months' time, at least for the most important issues to be restored. Petro asserted that the normalization of relations with Venezuela was an important part of his campaign for the Presidency.
Two days after the inauguration of President Gustavo Petro, Venezuela took steps to restore relations with Colombia. Defense Minister, Vladimir Padrino, announced on Tuesday that he received orders from Nicolás Maduro to reestablish military relations with the new Colombian authorities.
Last Sunday, after the inauguration of President Petro, Nicolás Maduro congratulated him:
"My congratulations to Colombia. I extend my hand to the people of Colombia and to President Gustavo Petro, to build a brotherhood on the basis of respect and love among peoples. A second chance, says President Petro. May it serve for goodness, happiness and peace. I say, for the peace of Colombia, for the peace of Venezuela. Congratulations to Colombia. Congratulations, President Petro. Good Luck. God bless you."
Tiendo mi mano al Presidente Gustavo Petro y al pueblo colombiano, para reconstruir la hermandad sobre la base del respeto y el amor. Aprovechemos esta segunda oportunidad que menciona el nuevo Presidente de Colombia, por el bien de la felicidad y la Paz. ¡ Felicidades! pic.twitter.com/tcC8LUP4uk

— Nicolás Maduro (@NicolasMaduro) August 7, 2022
Since Petro's victory, both leaders have expressed their willingness to resume bilateral relations. During the four years of Iván Duque's government, Caracas and Bogotá faced strained diplomatic, military and political relations. With Colombia's new president, the resumption of commercial relations has been expected.
"This can take up to two months," said Petro. The new Colombian President told NTN24 that a meeting with Maduro has not been scheduled, yet. "We are working normalizing relationships at the moment," he said.
#AHORA | El presidente Gustavo Petro aseguró que, por el momento, no tiene previsto reunirse con Nicolás Maduro y confirmó que ya hubo acercamientos para el restablecimiento de relaciones https://t.co/CXyaotioAD pic.twitter.com/r5yjeLEUDi

— NTN24 (@NTN24) August 9, 2022
---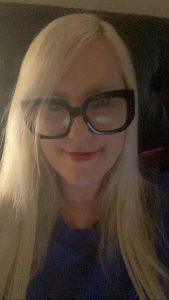 Soledad Quartucci | Latina Republic
Dr. Soledad Quartucci is the founder and CEO of Latina Republic, a 501(C)3 California-based nonprofit organization. Latina Republic is committed to improving the diversity and professional development of storytellers in the media industry as representation matters and affects the stories we tell. Latina Republic makes space for and empowers unheard voices and trains the next generation of leaders in the U.S.