The government of El Salvador is implementing job placement strategies to bring job opportunities to sectors that for years were excluded and stigmatized. These job inclusion initiatives are being carried out by the Ministry of Labor and Social Welfare, Rolando Castro. The latest initiative is focused on connecting single mothers with employment opportunities across El Salvador.
La Unión, El Salvador
Last Tuesday, more than 700 single mothers signed a work contract in the east of the country, reported the Ministerio de Trabajo of El Salvador on August 30th.
The Minister of Labor and Social Welfare, Rolando Castro, toured the eastern part of the country to participate in the placement of more than 700 single mothers in a variety of jobs.
In the morning, Rolando Castro was at the CALVO group facilities to witness the signing of employment contracts between this company and hundreds of women who are single mothers, "Grupo Calvo is an anchor of development in La Unión, we are making placements in La Unión and later we will go to San Miguel. This day we bring a light of hope to single mothers," said the official.
Castro said he was pleased with the company for the support they provide to the Ministry's programs, "We guarantee decent and dignified jobs for all single mothers, as a government and minister we are proud to support companies like Calvo, which respect the rights of their workers and have all the benefits."
RT @TrabajoSV: Estamos brindando más empleo a #MadresSolteras, una gran oportunidad para salir adelante siendo el pilar de su hogar, estos esfuerzos son gracias al mandato del Gobierno del Presidente @nayibbukele de ayudar a los más necesitados ?????? pic.twitter.com/NdWmKvGftd

— Maria Marroquin (@MariaMarro_SV) August 31, 2022
For her part, Marcela Cazares, representative of the company, said that the program championed by Minister Rolando Castro is consistent with the policies of the institution.
"We are gathered here to provide a job opportunity, this project is aligned with our strategy as company, we are the main generator of jobs in La Unión," said Cazares.
In the afternoon, the Labor official participated in the placement of more women in different jobs, as hundreds of single mothers packed the facilities of the National Youth Institute (INJUVE) based in San Miguel.
"When I hear that many mothers, with this opportunity, are going to be able to obtain the necessary income to raise their children, I feel great pleasure," the official told the women gathered at INJUVE.
Castro assured those present that employment is one of the transversal axes in society and that is why hundreds of single mothers would be placed in the eastern part of the country. "We thank the companies that are collaborating, they are companies that offer decent jobs and with all the benefits," he reiterated.
Estamos promoviendo la inclusión laboral gracias a los esfuerzos que el Gobierno del Presidente, @nayibbukele demuestra cada día. Nuestro Ministro de Trabajo, @RolandoCastroSv, continuará recorriendo todo el país?? para colocar a #MadresSolteras? en puestos de trabajo digno. pic.twitter.com/AY5BbVUtip

— Ministerio de Trabajo (@TrabajoSV) September 1, 2022
---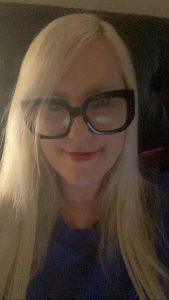 Soledad Quartucci | Latina Republic
Dr. Soledad Quartucci is the founder and CEO of Latina Republic, a 501(C)3 California-based nonprofit organization. Latina Republic is a reporting, research, advocacy and charitable organization advancing human rights in the Americas. We fill the void in coverage of urgent social, political, human rights, economic and gender inequalities affecting the Americas. Through our allies in Latin America, we highlight contributions, heritage, history, leadership and innovation. Latina Republic reports on stories that integrate local strategies to the betterment of the region. We make space for and empower unheard voices and celebrate the rich histories of Latin America.