With almost 62% of the votes, Chile rejected on Sunday the proposal for a new Constitution. At the moment, there is no political agreement on how the reform process continues, but Boric invites all Chileans to take the lessons learned and try again:
"I accept this message with great humility. I am committed to doing everything on my part to build, together with Congress and civil society, a new constituent itinerary…for the broad majority of citizens," said the Chilean President. The option of accepting the new Magna Carta, backed by President Gabriel Boric, was supported by 38% of voters.
According to official data, the rejection option prevailed in the 16 regions of the country, while the 'approval' option won only abroad, reports Infobae.
In addition, the authorities confirmed that the participation was historic, reaching 80% attendance, which translated into more than 12 million voters.
With this rejection, the current Fundamental Law remains in force, although the Chilean president has already announced that he will convene a new constitutional process to fulfill the mandate of the October 2020 plebiscite in which almost 80% of Chileans requested a constitutional change.
In an intervention on public television, President Boric called on all citizens "to tackle the construction of the future together."
Boric confirmed that he has summoned the presidents of Congress and representatives of civil society this Monday at the La Moneda palace to advance on the new path. "When we act in unity, we bring out the best in ourselves," he said.
Chile Rejects Proposed Constitution: Challenging Proposals
The elements that caused the most divisions in the proposed constitution include the acknowledgement of Chile's indigenous roots as a plurinational nation; abortion as a social right, the right to dignified housing; a marked environmental emphasis; rights of marginalized communities; the expansion of the right to strike to strengthen workers; the public financing of health to guarantee access, among others.
Chile Rejects Proposed Constitution. Boric Addresses the Nation
Speaking to the nation from the Palacio de La Moneda, President Boric reacted to the result of the constitutional plebiscite:
"Compatriots:
Today the people of Chile have spoken and they have done so loudly and clearly.
The vote has delivered two messages. The first is that Chile loves and values its democracy. Chile trusts its democratic process to overcome differences and move forward. And this is confirmed by this electoral process that has had the largest number of citizens at the polls in all of our history. On behalf of all of Chile, I thank SERVEL, the Armed Forces and Carabineros, who were board members and proxies, and all the citizens who have participated today. In Chile, in our country, the institutions work.
This September 4, Chilean democracy comes out more robust. This is how the whole world has seen and recognized it: A country that in its most difficult moments opts for dialogue and agreements to overcome its fractures and pain. And of this, compatriots, we should be deeply proud.
That is why I also want to recognize everyone who has participated in this long road of decades. I am sure that the effort made will not be in vain, because that is how countries advance best, learning from their experience and when necessary retracing their tracks to search for new routes.
The second message from the Chilean people is that they were not satisfied with the proposed Constitution that the Convention presented to Chile, and therefore they have decided to clearly reject it at the polls. This decision by Chilean men and women requires our institutions and political actors to work harder, with more dialogue, with more respect and affection, until we arrive at a proposal that interprets us all, that gives confidence, that unites us as a country. . And there, maximalism, violence and intolerance with those who think differently must be definitively set aside.
As President of the Republic, I accept this message with great humility and make it my own.
I am committed to doing everything on my part to build, together with Congress and civil society, a new constituent itinerary that delivers a text that, gathering the lessons learned from the process, manages to interpret it to a broad majority of citizens. And I know that everyone will join us in that.
To this end, first thing in the morning tomorrow I will meet with the presidents of both Chambers and with other authorities of the Republic to move forward as quickly as possible in that direction and, over the next week, we will carry out a round of talks to collect the proposals of the different sectors that have committed themselves before the country to establish a new Constituent Process.
I make an honest call to all political forces to put Chile ahead of any legitimate difference. We are, compatriots, facing a historic challenge and historic challenges, we know, are never easy. We have the present opportunity to lay the foundations for a new Chile, which, collecting the best of our history, embarks us on a journey that strengthens us as a country and as a community. We have overcome difficult divisions and deep wounds before. We did it in 1818, in 1859 and in 1891. We also did it in 1925 after turbulent years. We meet again in 1988 after years of confrontation and darkness. Today we will do it again. I have no doubt about it.
And we are not starting from scratch. We know that in our country there are injustices, there are abuses and inequalities that must be faced, we cannot deny or hide them. We also know that the women of our country will never again cease to be protagonists. That children and adolescents must be heard. And we know that we must respect each other in our discrepancies. We also know that we have a culture, traditions and symbols that we must respect and honor.
Today, Chile has shown to be demanding and to trust in democracy. We all have to live up to this mandate. For this reason, I heartily call on all citizens, regardless of the option that each one has taken in today's plebiscite, to tackle together and united the construction of the future, because it is a great future that awaits us," President Gabriel Boric.
Chile Rejects Proposed Constitution. What is Next?
The resounding result in Sunday's vote leaves the Boric administration with the dilemma of how to continue with the demand for change. The president faces problems similar to those of other Latin American leaders. Chileans want a change, a response to their social demands, a way out into the future and not into the past. "But this new Constitution is neither one nor the other," writes Argentina's La Nacion.
This morning, Boric faces the challenge to maintain the momentum of the change that a portion of Chileans demand of him without excluding that other portion of Chileans who do not share his ideas. The task is full of challenges for Boric's government and for Chile and full of messages for the rest of the continent. Without consensus, there is no progress.
---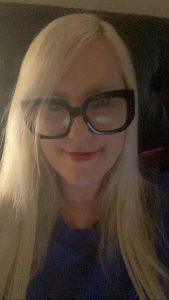 Soledad Quartucci | Latina Republic
Dr. Soledad Quartucci is the founder and CEO of Latina Republic, a 501(C)3 California-based nonprofit organization. Latina Republic is a reporting, research, advocacy and charitable organization advancing human rights in the Americas. We fill the void in coverage of urgent social, political, human rights, economic and gender inequalities affecting the Americas. Through our allies in Latin America, we highlight contributions, heritage, history, leadership and innovation. Latina Republic reports on stories that integrate local strategies to the betterment of the region. We make space for and empower unheard voices and celebrate the rich histories of Latin America.