Bolivia registers 912 fire hotspots, making it the fifth country with the most hotspots in the world, according to satellite monitoring data taken last Friday by Greenpeace. The Global Fire Dashboard is updated daily.
A hotspot is a satellite image pixel with high infrared intensity, indicating a heat source. Hotspots from known industrial sources are removed; the remaining hotspots represent vegetation fires, which can be in forest, grass, cropland, or logging debris. A hotspot may represent one fire or be one of several hotspots representing a larger fire. Not all fires can be identified from satellite imagery, either because the fires are too small or because cloud cover obscures the satellite's view of the ground.
The satellite registry of the non-governmental organization, Greenpeace, placed Bolivia as the fifth country with the most hotspots, per Friday, September 9 data. The department of Beni registered as the most affected, followed by Santa Cruz and La Paz. Globally, forest fires have increased in extent and intensity in recent years.
According to Greenpeace data, on September 9th, Angola presented 4,581 hot spots, followed by Brazil (4,479), Zambia (2,090), Congo (1,550) and Bolivia (912). In South America, the central strip of the subcontinent, from Peru to Brazil, passing through our country and Paraguay, concentrates most of the fires.
Specifically in the Bolivian case, Greenpeace recorded 457 heat sources in Beni, 320 in Santa Cruz, 92 in La Paz, 23 in Cochabamba and 18 in Pando. The most accessible areas of the Amazon for agricultural work are the ones that are most affected.
Causes of Fires
Fire seasons worldwide are getting longer: we will face more fires in the future, even in the territories where they did not happen before, states Greenpeace. Fires and climate change operate in a vicious cycle: as the number of fires increase, so do greenhouse gas emissions, increasing the planet's overall temperature and the occurrence of extreme weather events, such as major droughts. And at the same time the drier and the hotter our climate is, the easier flames spread.
Bolivia's Environmental Agenda
A goal for 2022 is to repeal the package of laws and decrees that favor the expansion of agribusiness, which leads to forest fires in protected areas, according to a report by Mongabay. Stopping the construction of four mega-hydroelectric plants has become a challenge, although the Government is willing to confront these.
Saving the forests in Bolivia is among the priorities for 2022. This includes developing a concrete plan to control burning and prevent forest fires from continuing to add burned territory to the almost 14 million hectares lost in the last three years.
In 2010, Bolivia had 62.7Mha of tree cover, extending over 58% of its land area. In 2021, it lost 558kha of tree cover, equivalent to 259Mt of CO2 emissions.
Integrated Deforestation Alerts in Bolivia
There were 974,091 deforestation alerts reported in Bolivia between 30th of August 2022 and 6th of September 2022, covering a total of 11.5kha of which 25% were high confidence alerts detected by a single system and 2.1% were alerts detected by multiple systems.
Cumulative Burned Area in Bolivia
In Bolivia, 39kha of land burned in 2021. The most fires recorded in a year was 2010, with 9.3Mha.
Hot Spots in the World
Climate change, forest degradation and fragmentation have led to more fire-prone conditions globally. With hotter and drier conditions, fires – either ignited by humans or by lightning – are more likely to burn over larger areas and at hotter temperatures. Forests degraded by logging and disease and fragmented by deforestation are also more susceptible to fire, explains Global Forest Watch.
Recovery
Prescribed burning, improved maintenance of infrastructure, awareness raising and education on fire prevention, and policy interventions such as fire bans can reduce the risk of forest fires. Protecting forests from deforestation and degradation also improve forest resilience to fire.
Worldwide, forest fires are a phenomenon that has been increasing year after year. Fires are now causing an additional 3 million hectares of tree cover loss per year, compared to 2001. Data is from Global Forest Watch (GFW) and refers to fires that burn all, or most, trees alive, from the upper canopy of a forest.
The global hotspot count by Greenpeace is updated daily. To check out the global's daily ranking in hotspots, along with country specific data, visit Greenpeace Global Fire Dashboard. 
---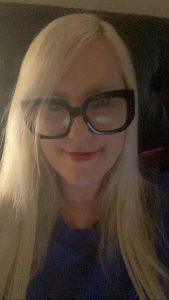 Soledad Quartucci | Latina Republic
Dr. Soledad Quartucci is the founder and CEO of Latina Republic, a 501(C)3 California-based nonprofit organization. Latina Republic is a reporting, research, advocacy and charitable organization advancing human rights in the Americas. We fill the void in coverage of urgent social, political, human rights, economic and gender inequalities affecting the Americas. Through our allies in Latin America, we highlight contributions, heritage, history, leadership and innovation. Latina Republic reports on stories that integrate local strategies to the betterment of the region. We make space for and empower unheard voices and celebrate the rich histories of Latin America.