The State of Higher Education in Honduras: University Rectors and UNESCO's director debate its current state and discuss priorities.
Following a Magisterial conference of university rectors in Honduras, which was attended by the director of the UNESCO Institute of Higher Education for Latin America and the Caribbean, Renato Álvarez , Director of Frente a Frente hosted a debate inviting experts to elaborate on the current state of higher education in Honduras and their recommendations to increase university access and graduation rates for the country.
In the words of host, Renato Álvarez, Frente a Frente is a Honduran program that "tries to bring reflection to the country and promote an informed public opinion," so that Hondurans "can make good decisions for the country." The episode of September 8 debated the state of Higher Education in Honduras. Álvarez led the panelists with the following question: "We have known the diagnostics for decades, yet we have been unable to invest in higher education. Why?"
"I believe that the great wealth of Honduras is the warmth of its people. They represents the Honduras that I believe must be promoted," Francesc Pedró, Director of the UNESCO Institute of Higher Education for Latin America and the Caribbean.
Honduras-Its Place in Higher Education in the Region
Honduras must expand coverage in higher education, as it is one of the lowest in the region, along with Guatemala, said the director of Frente a Frente, Renato Álvarez.
"Honduras has a very low participation rate in higher education, in the best estimates it should be around 19 percent, while for Latin America as a whole we are at 25%. Therefore, there is a lot of room to grow," Francesc Pedró, Director of the UNESCO Institute of Higher Education for Latin America and the Caribbean.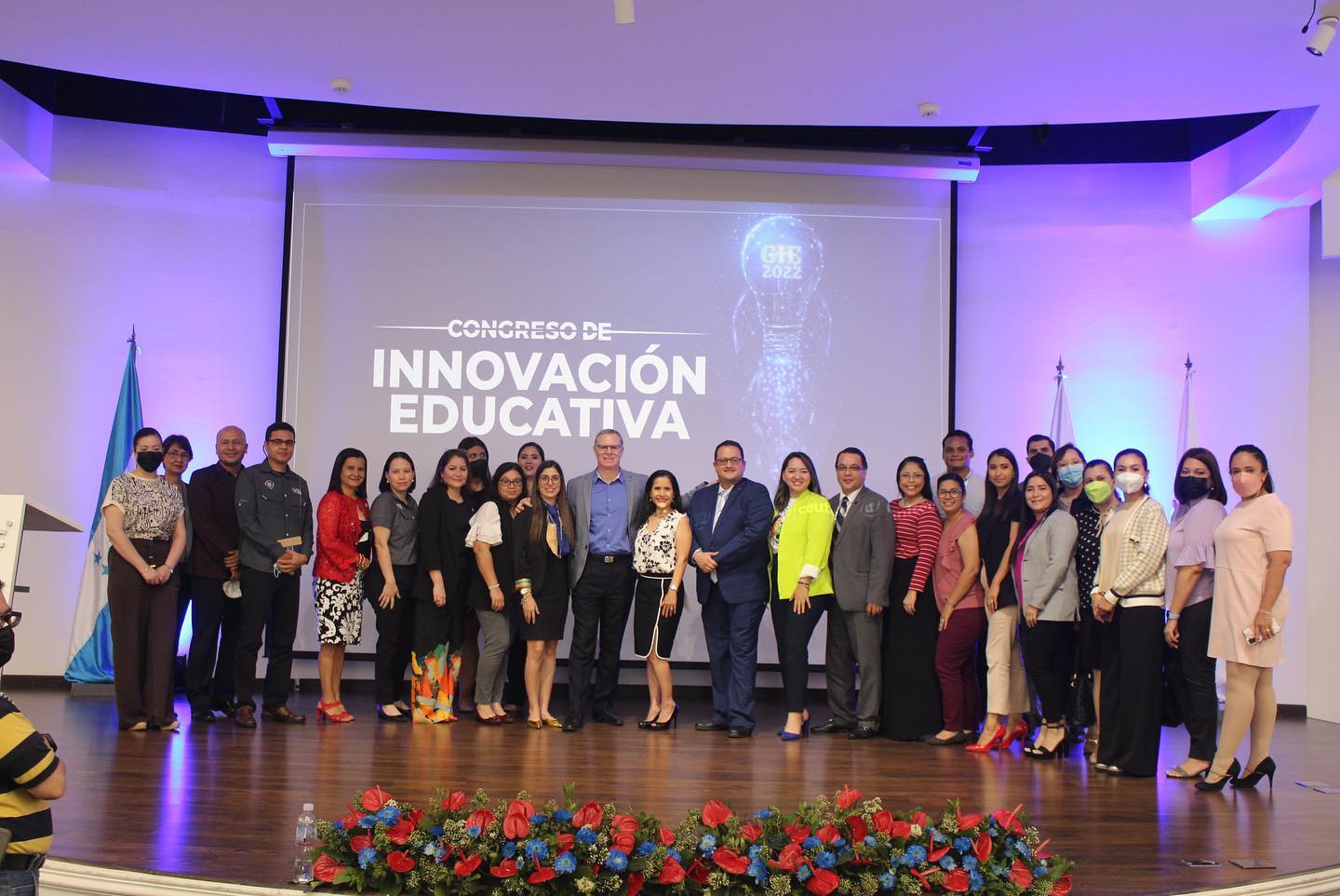 Current Statistics. Source: Frente a Frente
Low Student Enrollment-High Drop Out Rate
Only 16 to 17% of young people with the option to enter the University are enrolled.
Only 46% of those who enter, graduate
More than 50% drop out.
When they graduate, they are less likely to experience poverty
Julio Raudales, rector of Jose Cecilio del Valle University, cited a study carried out in Honduras revealing that a head of household who graduates with a university degree is less likely to experience poverty compared to a head of household who does not complete basic education.
"The probability that someone who graduates will become poor is two percent; while for the head of the household who does not finish basic education, that is, 9th grade, it is 78 percent," said Raudales.
Need to Expand Coverage
Achieving greater coverage in higher education in Honduras is vital. Frente a Frente stated that barely 200,000 young people are enrolled in the 21 public and private universities.
"These data should make us reflect. First, we have to improve the coverage of higher education in the country. Our political leadership and the various business and teacher groups must converge on how to make a leap in the quality of education. Not only in quality, but we must also improve coverage," said Renato Álvarez.
Greatest Challenges in Higher Education
Increasing the Number of Students Who Attend
Access Must be Linked to Employability
Marlon Brevé, Rector, of UNITEC stated that one of the great challenges facing the higher education system in Honduras is increasing enrollment. 
"If we compare ourselves to other countries that have reached 30, 40 percent attendance, it is because they have created technical-university education programs that are linked to employability. It is not only about creating access, but also in careers that are relevant," emphasized Breve, "access and opportunity must be linked to employable careers," said UNITEC's rector.
Lack of Universities 
Three Departments without University Presence
"We have three departments without university presence, which are Santa Barbara, Valle and Gracias a Dios, and we are doing everything necessary to be able to have that presence. We have a regional center planned in Santa Barbara," said Francisco Herrera, Director of the Higher Education Council.
Herrera explained that these new university settings are not going to replicate the same career paths as elsewhere in the country, "we have to have careers that help us in the development of the country and the region," he said.
Education is Essential for the Future of Honduras.
"I do not know of any State that has progressed in the improvement of living conditions for its people, without improving education," said Álvarez.
"For Honduras to progress," he continued, "the rule of law and our institutions must improve, but also, we must improve the conditions in which, we, 9.6 million Hondurans live, of which Education is central. Without it, we cannot overcome that scale of precarious and deplorable human development we are experiencing….the country must reverse the dangerous direction that Honduran education is taking," asserted Renato Álvarez.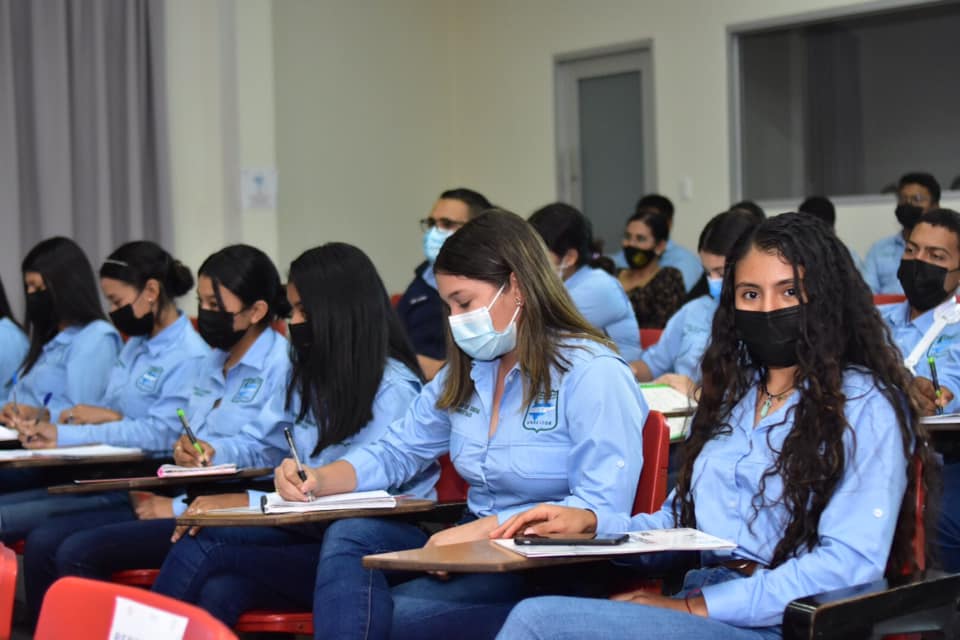 UNESCO's Role in Higher Education
UNESCO is the only United Nations agency with a mandate in higher education and works with countries to ensure high quality higher education opportunities are available to everyone. It places a special focus on inclusion, the recognition of qualifications and quality assurance, particularly in developing countries.
UNESCO works to increase students' opportunities and mobility through the Global Convention on the Recognition of Qualifications concerning Higher Education and the UNESCO Qualifications Passport for Refugees and Vulnerable Migrants among other instruments. It helps countries develop their own quality assurance agencies and networks.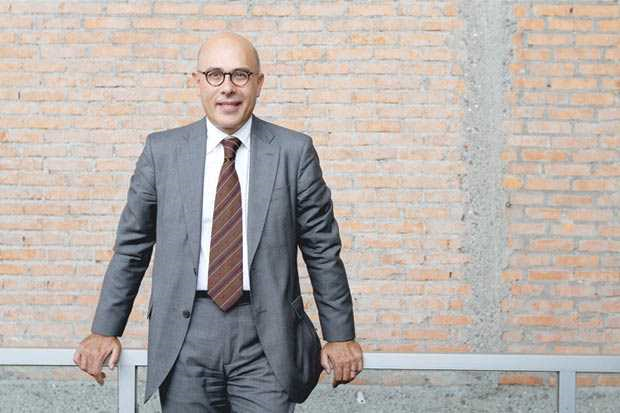 Francesc Pedró, Director of the UNESCO Institute of Higher Education for Latin America and the Caribbean, was part of the Frente a Frente debate on Higher Education in Honduras. Pedró launched the discussion by explaining UNESCO's views on the value of Higher Education.
The Value of Higher Education to National Progress
When a country has the ambition to grow, "it is important to begin by highlighting the value of higher education," said Pedró, especially if the country aims "to consolidate itself as a democracy, and also grow economically." Higher education ensures that personal growth opportunities are in the country and not abroad, he stated.
The Link between Higher Ed and New & Existing Business
Higher education contributes to an environment in which new businesses can flourish. As Pedró explained, higher education creates more qualified human resources, often with the capacity to undertake new projects and at the same time, "to respond to emerging companies that are looking for opportunities and for which they need highly qualified human resources."
The Power to Transform Industries from Good To Great
"Honduras has an agricultural industry with enormous potential. Honduras has its tourist industry, and an industry in the field of software. These growing industries will need more, and better trained personnel," explained Pedró.
Higher Education "forms for the world of work," and is a "very important engine for Development," but it is also an opportunity to look at society and the culture in which we live, he continued.
Better Workers, Better Citizens
Higher education not only makes better and more qualified workers but also creates better citizens, argues Pedró. With this reflection, and realizing that this benefit "barely reaches 1 in 5 young Hondurans, you are truly looking at a loss of talent," he declared.
The wealth of democracy is built thanks to educated citizens, stressed Pedró. "The more education we have, the more solid our democracies will be, and the more solid the civic commitment of citizens will be. If you don't distribute education throughout a country, "then you will have subjects, not citizens."
"At UNESCO we defend the role that education plays in the liberation of peoples. And also of individual consciousness. For us, the social progress of the country is built precisely on the process of transformation of each citizen. The more education we can offer society, the better we will be as a community, even in non-career matters, like the small but important gestures citizens can make to contribute to a more sustainable planet." explained Pedro.
Higher Educations means Less Social Problems
Pedró discussed his surprise while visiting Honduras, of the many young women he saw walking down the street with young children. "We were surprised to go down the street and see young girls who we would estimate to be 14 years old with a child by the hand. As the educational level rises, pregnancies tend to decrease," he said.
Honduras is losing its "the demographic bonus," said Álvarez, "the people of economically active age that could generate wealth for the country."
Recovering Lost Talent
An enormous effort must be made now, even more, after the pandemic where without a doubt, on an international scale "we are losing between 5 and 10 percent of the students we had before the pandemic. They won't come back. And a good part of those who will not return, unfortunately, will be women, who have been captured by patriarchal structures that have returned them to the patriarchal society of 50 or 70 years ago," debated Pedró.
"Our commitment is to recover the students we lost, and to do everything possible to expand coverage. But we must remember that coverage without quality, without fairness, is nothing," he explained.
UNESCO defines the quality of higher education, through the teaching and learning process that places the student in the center.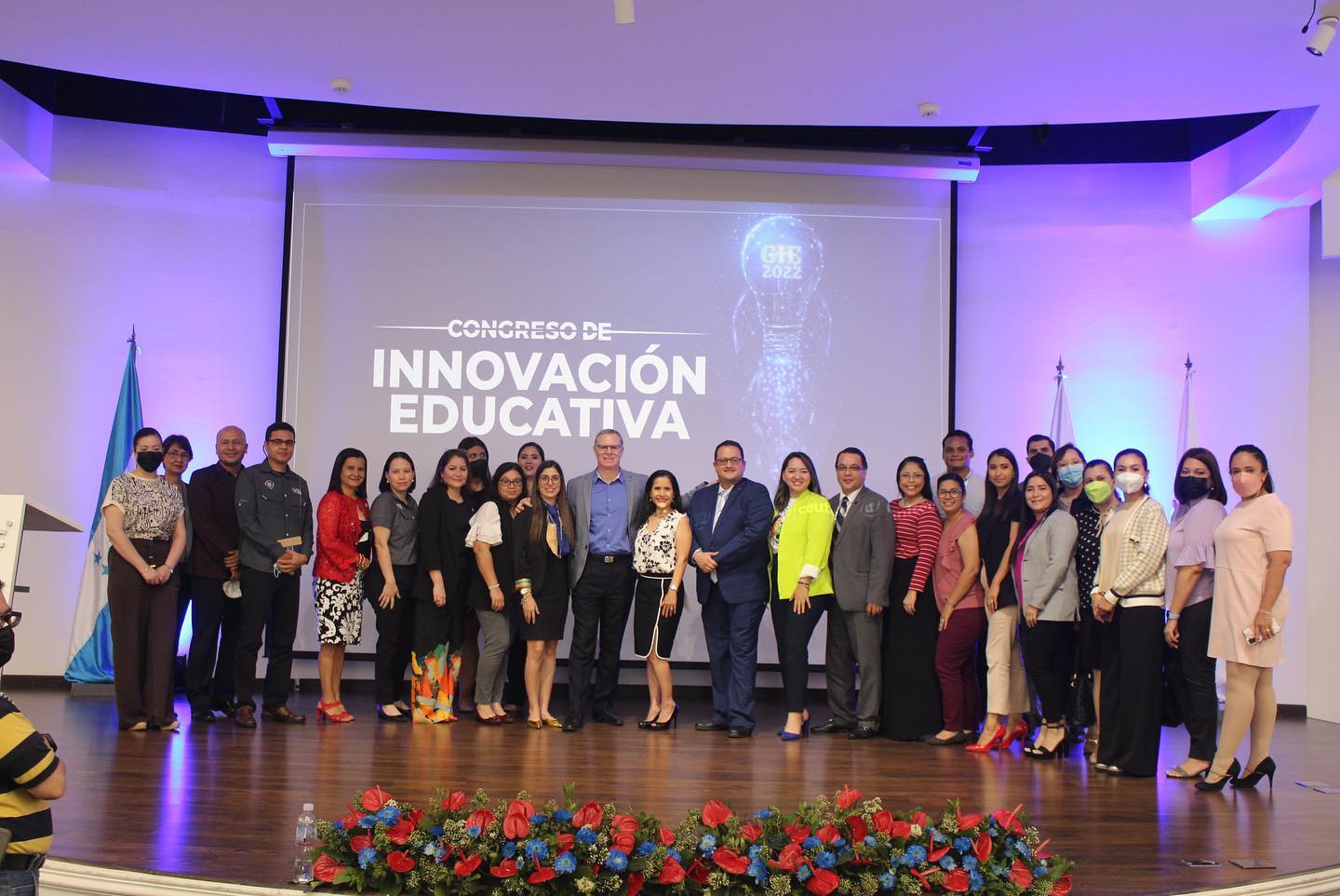 Honduras Has a Good Starting Point
"The country has a starting point with a great advantage. Unlike what happens in other countries in the region, we can speak of a Honduran System of Higher Education where 21 universities, regardless of whether they are public or private, share the diagnosis, and the will, and the ambition to achieve this improvement in coverage and this improvement in equity," said Pedró.
The starting point is well located. Still, there are some lacking areas of support that are hurting the cause.
"There is a State commitment to higher education that, unfortunately, is not fulfilled. And we are all aware that we are coming out of a crisis where we are still living. It will be difficult to find many more resources, fiscally, but we must think of how," said Pedró.
The Government Must Realize that Higher Ed is the Lever of Change it Seeks
Higher Ed, The Greatest National Investment
"The government has to remember that in reality, higher education is the lever of change to achieve a better Honduras in a reasonable period of time. They do not have to think of education as a source of spending but as an investment in the future of the country," explained Pedró.
Marlon Breve, Rector, UNITEC, said recent governments have prioritized security. "They have invested in the police and the army and to date they have not invested in education or health," he added.
"I believe that the issue of prioritizing investments in education and health is the first limitation that must be addressed," stated Breve.
"The second limitation is the centralization of resources in the central government," said Brevé. "There are 298 mayors who know the real problems of their municipalities, including education. There are members of civil society, chambers of commerce, churches, parent groups, employer leaders, parent leaders," and these groups can be part of the solution.
Compliance at the Government Level; The Need for Student Financial Aid
Pedró calls on all relevant authorities "to do what they can from where they are to comply with what has to do with the public financing of higher education." Efforts must be made to generate financing opportunities for students, he adds.
With 50% drop out rates, "little do we know that when students stop studying, the conditions of the context in which they live, the conditions of their families, the conditions of the environment force them to dedicate themselves entirely to looking for a job," stressed Pedró.
Citizens Must Do All they Can to Support Their Children's Higher Education
Efforts must be made to remind the population of the many values of higher education. "Parents must do everything possible so that their children continue studying. It is what we call promoting the locomotive effect," explained Pedró.
Success in Education Begins with a Strong Preschool Experience
The panel agreed that it is crucial to increase access to preschool education. Success for a child to complete their basic education and make it to higher education begins in preschool, they stated.
"Why should I put my kid in school if when she graduates she won't find work?"
The debate addressed the question of hopelessness among Hondurans and among Honduran parents in particular when thinking of higher education. Pedró suggested that we rethink what we do with a degree and what we learn.
Entrepreneurship-Making Your Own Way
"The concept of Entrepreneurship is a very important topic," stressed Pedró.
"The idea of saying, it is not enough for me to receive a title. I have to think, in what way, thanks to this new knowledge and these skills that I have developed, can I generate opportunities for myself. And that is very important. We have to break this dependent mentality that expects that when we have a degree they will come looking for us. No no! We have to go out and look for work. Above the quality of the diploma is the quality of the skills that one has developed. Apply it to develop your own entrepreneurial project. Which can be as simple as doing what your whole family has done for generations in a different way," proposed Pedró.
"Imagine how we could improve the quality of a coffee plantation, for example, improve the working conditions, incorporate technology, earn more money, and be more productive, simply by adding a little more education to what workers already have," he added. 
Degrees Must Be Relevant to the Local Market
*Higher Education & Business Sector Must Dialogue
It is critical that the Honduran University System establish an even closer dialogue with business organizations, said Pedro. "In reality, they are the only ones that can tell us the types of degrees and skills the market needs, the type of competence required. In other countries that relationship is perfectly coordinated," explained Pedró.
Higher education prepares students for a work context. Therefore, there is no one better than those companies to share what the market needs. The companies are the ones who will do the hiring. They are also the ones waiting for qualified staff to enter the market. Honduras has to enter into that dialogue.
The Host of Frente a Frente, Renato Álvarez, had this to say about the needs of the Honduran market and the absence of trained talent:
"I have been listening to this matter of training professionals in higher education according to the needs of Honduras for 4 decades. The businessmen have been calling on the universities for some time: 'please, we want professionals!'
"We are an intense country when it comes to debate, but we fall short when it's time to deliver," Renato Álvarez.
Watch Frente a Frente's entire interview. 
---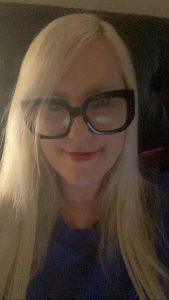 Soledad Quartucci | Latina Republic
Dr. Soledad Quartucci is the founder and CEO of Latina Republic, a 501(C)3 California-based nonprofit organization. Latina Republic is a reporting, research, advocacy and charitable organization advancing human rights in the Americas. We fill the void in coverage of urgent social, political, human rights, economic and gender inequalities affecting the Americas. Through our allies in Latin America, we highlight contributions, heritage, history, leadership and innovation. Latina Republic reports on stories that integrate local strategies to the betterment of the region. We make space for and empower unheard voices and celebrate the rich histories of Latin America.