Peace Corps Volunteers Join Community Work in Rural Panama. A group of 15 volunteers, members of the Peace Corps, were sworn in by the Chief of Mission of the Embassy of the United States of America in Panama, Stewart Tuttle, to begin work in rural communities of the Ngäbe Buglé Comarca and the province of Herrera, in a ceremony that took place this Tuesday at the headquarters of the residence of the ambassador in Panama.
The volunteers, who come from different states of the United States, will contribute to four types of work areas: environmental conservation, sustainable agricultural systems; youth and leadership and health. They will remain in the communities for two years to lend their support and contribute to strengthening the capacities of the communities in those fields.
Swearing-in Ceremony
In attendance at the swearing-in ceremony were the head of Mission, Tuttle, the Ministers Milciades Concepción of the Environment; Augusto Valderrama of Agricultural Development; Marta Elida Gordón, in charge of Foreign Relations, as well as Michael McCabe, regional director of the Peace Corps for the Inter-American Region and Anna Galdames, director in Panama of that organization.
Minister Concepción recognized the value of the tasks that volunteers will contribute:
"Today we welcome this group of young volunteers from the US Peace Corps, who will work together with Panamanian community leaders to develop social and environmental projects in different communities of Herrera and the Ngäbe-Buglé region."
The Minister also highlighted the existence of these agreements since 1964.
"The Peace Corps has more than fifty years of experience in the country and have been linked to the training of community leaders or environmental volunteers," said Minister Concepción, who predicted that "they will leave a wide footprint of work, commitment, practices and knowledge."
Hoy le damos la bienvenida a este grupo de jóvenes voluntarios del Cuerpo de Paz de E.E.U.U., quienes trabajarán junto a líderes comunitarios panameños para desarrollar proyectos sociales y ambientales en diferentes comunidades de Herrera y la comarca Ngäbe-Buglé. pic.twitter.com/70pzneGi5X

— Milciades Concepción (@MConcepcionL) September 20, 2022
The Minister of Foreign Affairs, in charge Marta Elida Gordón, expressed the gratitude of the National Government to the United States, "which selflessly and altruistically come to contribute to the communities in Panama."
Gordón celebrated, "volunteering is one of the most powerful expressions of service of the human being, because it comes from the desire to give everything you have and what you are to contribute to the needs of someone else…"
History of Peace Corps in Panama
The Peace Corps has a long history in Panama. The first Volunteers began work in 1963 and continued serving in Panama until May 1971. In February 1990, the Panamanian government asked the Peace Corps to return, and the program has continued without interruption ever since.
Peace Corps Volunteers in Panama work in partnership with their community counterparts to facilitate sustainable development in the areas of Youth Development, Environment, Agriculture, and Health, promoting the dignity of people and their capacity to improve their own lives through our main projects:
Youth Leadership and Development (YLD)
Community Environmental Conservation (CEC)
Sustainable Agriculture Systems (SAS)
Youth Health and Well Being (SABIA)
All Volunteers in Panama support the program's Cross-Sector Programming Priorities: youth development, gender equality and women's empowerment.
Peace Corps Response
The Peace Corps Response program in Panama provides high impact, short-term (three to twelve months) technical assistance and capacity building to members of organizations, institutions, NGOs, and government entities in Panama.
This model of Peace Corps service directly supports host country strategic partners to fulfill goals and objectives within their agencies, organizations or institutions that other sectors may not be able to reach. Peace Corps Response amplifies the impact of the traditional 2 year programs in Panama—Community Environmental Conservation, Sustainable Agricultural Systems, Youth Health and Well-Being and Youth Leadership Development—by supporting their local stakeholders, government entities, NGOs, and organizations in sustainable and creative ways.
Comarca Ngäbe-Buglé
Local Echoes
Mountains
"The Ngobe Bugle region is ancestrally the heritage of our Caciques that for years from Moctezuma to Urracá Ubarragá Manía, have remained intact, but foreign customs and utensils have invaded our traditions modifying many things, but among the most remote of our mountain ranges the essence of our Ancestors still remains," Comarca Nogoble Bugle.
Animals
"In this summer month of the year, we can highlight every time we go to the field for a walk or to any mission or to a commitment within the lands of our regional areas, it is common to encounter these animals that due to how they grow up are totally tame and fear men," Comarca Ngäbe-Buglé.
Community Coexistence
"When among the Ngobe Buglé people, there is talk of a social coexistence in the community, its inhabitants agree on the collection of firewood, search for pans, water and especially those who will prepare the Calf meat, as well as the invitation committee so that the activity is a total success," Comarca Ngäbe-Buglé.
Crops
"From the wise mountain ranges of the Ngobé Buglé Comarca" NI NGÓBE NÜNADI KÓRE," Comarca Ngäbe-Buglé.
Pine Trees
"In our region there are areas with rich populations of pine trees that give great beauty to the tourist landscape of the Ngobe Buglé indigenous region," Comarca Ngäbe-Buglé.
"If you haven't come to our beautiful territory, we invite you to enjoy its beautiful places so you can connect with nature," Comarca Ngäbe-Buglé.
---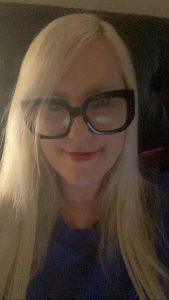 Soledad Quartucci | Latina Republic
Dr. Soledad Quartucci is the founder and CEO of Latina Republic, a 501(C)3 California-based nonprofit organization. Latina Republic is committed to improving the diversity and professional development of storytellers in the media industry as representation matters and affects the stories we tell. Latina Republic makes space for and empowers unheard voices and trains the next generation of leaders in the U.S.