Mondiacult 2022 begins in Mexico. The World Conference on Cultural Policies (Mondiacult) 2022 begins today in Mexico City, convened by the United Nations Educational, Scientific and Cultural Organization (Unesco).
With the Government of Mexico as host of this edition, the event will be held until September 30 with an extensive program of forums and international meetings sponsored by the Ministry of Culture and allied institutions.
Mondiacult 2022 will take place within the framework of the 40th anniversary of the first World Conference of this type, also held in Mexico in 1982, and its central objective will be to reflect on cultural policies in the current context.
Thematic axes of the event are also the adaptation of the cultural sector to the digital transformation, the contribution of culture to social and economic development, and to climate action, and the transversal function of culture as a facilitator of resilience, well-being and prosperity.
Este encuentro no sería posible sin el acompañamiento de mis compañeros y compañeras del @GobiernoMX ??@LuisaAlcalde, @rosaicela_, @Letamaya, @JesusRCuevas

Gracias por estar presentes en #MONDIACULT2022 pic.twitter.com/FNo7QiC4rk

— Alejandra Frausto (@alefrausto) September 28, 2022
Attending the International Event
With the participation of Ministers of Culture from more than 160 countries, the World Conference on Cultural Policies and Sustainable Development, Mondiacult 2022, convened by the United Nations Educational, Scientific and Cultural Organization (Unesco) begins today in Mexico.
?Hoy Inicia la Conferencia Mundial de la #UNESCO sobre Políticas Culturales y Desarrollo Sostenible, #MONDIACULT2022.??

Sigue en vivo y desde #México, la conversación internacional más importante de los últimos años sobre la cultura. ?https://t.co/n1cOuIrngU@UNESCO_es pic.twitter.com/Du1h4rqtG3

— UNESCO México (@UNESCOMexico) September 28, 2022
Culture as Global Public Good
Among the aspects that stand out from this meeting are the official recognition of culture as a "global public good," as well as the joint declaration that the participants will sign at the end of the work, on Friday, when the values will be set, as well as the common priorities of the international community in the field of culture.
?Después de 40 años, las culturas del mundo se reencuentran en México, epicentro de la defensa del patrimonio cultural?

¡No te pierdas la ceremonia inaugural de #MONDIACULT2022 desde el @AuditorioMx!

? HOY a las 10 h
? https://t.co/2Gxn8eO06l pic.twitter.com/h92gxDNGQv

— Secretaría de Cultura (@cultura_mx) September 28, 2022
Live Broadcast
Three days of Mondiacult 2022 in Mexico will be broadcast live through Canal 22, which will broadcast the opening and closing events live from the National Auditorium, on Wednesday 28 and Friday 30 September, starting at 10 am local time.
The federal Ministry of Culture announced that Mondiacult 2022 will be broadcast live today and Friday starting at 10 a.m. on Facebook Live on the Channel 22 profile and through its website (www.canal22.org.mx). Transmission can also be accessed via Secretaria de Cultura de Mexico. 
The United States will be able to follow the international programming, on the same days, at 10:00 CT (central time) and 8:00 PT (Pacific time).
Mondiacult 2022-Update, Day 1-Cultural Politics
---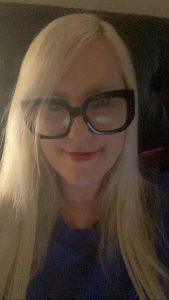 Soledad Quartucci | Latina Republic
Dr. Soledad Quartucci is the founder and CEO of Latina Republic, a 501(C)3 California-based nonprofit organization. Latina Republic is committed to improving the diversity and professional development of storytellers in the media industry as representation matters and affects the stories we tell. Latina Republic makes space for and empowers unheard voices and trains the next generation of leaders in the U.S.