Cuba Without Electricity After Hurricane Ian. Cuba woke up this Wednesday with the ravages of Ian, a category three hurricane that devastated its western sector the day before, with intense rains and winds of up to 200 kilometers per hour causing enormous material damage and the suspension of the electricity supply.
Throughout the island, assessment and recovery tasks have just begun.
"The damage is great, although it has not yet been accounted for. Aid is already coming from all over the country. Rest assured that we are going to recover," Cuban President Miguel Díaz-Canel wrote on Twitter after visiting some of the most affected places.
Official accounts describe that thousands of trees and power poles were uprooted and smashed against vehicles and homes.
Hurricane Ian left behind raised roofs, broken glass, uninhabitable homes, collapsed warehouses, flooded streets and desolate fields.
Blackout
The material damages are adding up to a long list, starting with the total collapse of the National Electric System (SEN), which left the entire country completely in the dark this Tuesday night.
A serious imbalance in the production and distribution of electricity in the national network led to "zero generation," as announced by the state-owned Union Electrical (UNE).
Since then, it has been possible to start up some isolated microsystems. The vast majority of the more than 11 million inhabitants of the island have been without electricity for 24 hours.
"It means that the food in fridges and freezers is going to waste in a country dominated by scarcity. That electric stoves do not work. That mobile phones that have not yet been downloaded do not have coverage because the antennas stopped working. That the pumps that fill the tanks of all the houses have on their roofs do not work and that, therefore, the water does not reach the homes," reports 20 Minutos.
Damages
Hurricane Ian, with category three (out of five) on the Saffir-Simpson scale, has caused considerable material damage in western Cuba, as it passes north towards Florida.
Ian, the fourth hurricane of the season and the first to affect the island, has left a multitude of municipalities devastated and more than 50,000 people evacuated from their homes.
The hurricane, as Efe reports, has torn off roofs, knocked down hundreds of trees and electrical poles against buildings and roads, flooded streets, knocked down towers of two baseball stadiums, flooded houses and affected homes, factories, crop fields and warehouses of the tobacco leaf.
"I don't know what to do. 25 families live in this building and we are all the same. There is no electricity or water: We just have to move on," Anahy, 28, from Havana, laments to Efe. Her home is at the foot of the Malecón de Havana, which was partially flooded by strong waves.
?Durante el recorrido por San Luis, #PinarDelRío, @DiazCanelB intercambió con pobladores y les aseguró que la Revolución no los dejaría desamparados. #FuerzaPinar pic.twitter.com/BgfqIaSPPO

— Presidencia Cuba ?? (@PresidenciaCuba) September 28, 2022
"After the ravages of Hurricane Ian, we are working tirelessly on starting up and connecting microsystems, to start up the thermoelectric plants and then synchronize them with the national electricity system," Foreign Minister Bruno Rodríguez wrote on Twitter.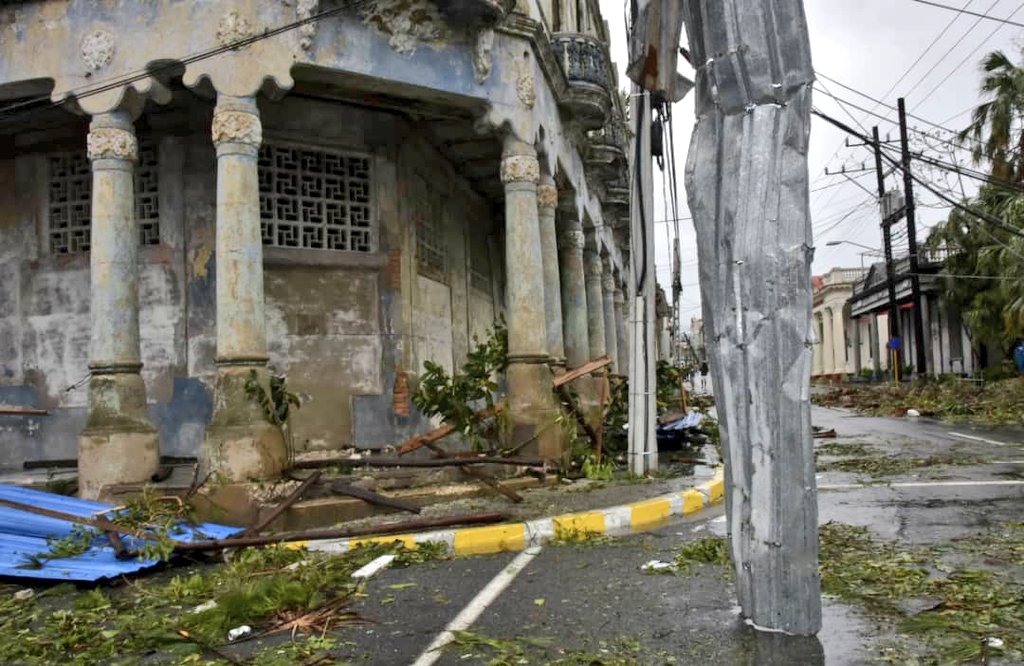 Solidarity
President of Cuba, Miguel Díaz-Canel Bermúdez reported that he received calls from presidents Nicolas Maduro and Andres Manuel Lopez Obrador, concerned about the situation after the passage of Hurricane Ian.
"Once again, the solidarity of Venezuela and Mexico arrives, almost immediately," he said.
---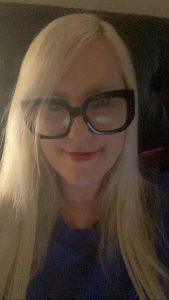 Soledad Quartucci | Latina Republic
Dr. Soledad Quartucci is the founder and CEO of Latina Republic, a 501(C)3 California-based nonprofit organization. Latina Republic is committed to improving the diversity and professional development of storytellers in the media industry as representation matters and affects the stories we tell. Latina Republic makes space for and empowers unheard voices and trains the next generation of leaders in the U.S.