Ley de Startups Offers Opportunities to Latin Americans. Spain is working on a new law to facilitate the path to residence for foreigners who telecommute in the country. Through a new visa designed especially for digital nomads, Spain seeks to become a benchmark of entrepreneurship in Europe.
If approved, the new law will benefit a large number of investors, entrepreneurs and foreigners from all over the world. Latin Americans are taking note. This is La Ley de Startups, or Startup Laws.
Digital Nomad Visa
The Spanish Government is developing a new visa for digital nomads from all over the world.
The visa will consist of a permit that will authorize people to work remotely for companies based abroad and who wish to reside in the country without the need to have a work permit on a regular basis.
Creation of a Startup
The bill considers startups as companies that are innovative, newly created or with an age of up to 5 years in general, or 7 years in the case of biotechnology, energy and industrial companies.
The startup would have their registered office, permanent establishment and most of their employment in Spain. The income cap would be up to 5 million euros.
Emprender in Spain
The new measure will offer tax benefits to foreigners and nationals, and would streamline the procedures to set up new businesses in Spanish territory.
One of the most anticipated features is the creation of a new residence permit for digital nomads.
What is La Ley de Startups?
The startup law is a new regulation under consideration by the Spanish government to facilitate the growth of new technology-based and innovative companies in Spain.
The measure aims to attract international talent to support Spain's aim to become a benchmark for entrepreneurship in Europe. 
The Spanish government aims to create a business environment for the current market demands. Through a series of tax incentives, favorable regulations, elimination of bureaucratic obstacles and flexibility the startup law aims to:
Attract international talent and stop the brain drain
Encourage the creation of new fast-growing technology companies
Promote investment in I+D+i
Turn Spain into a benchmark for entrepreneurship throughout Europe
Facilitate investment in recently created startups (both national and foreign investment)
Facilitate the path to obtain residence in Spain for foreigners who telecommute in the country or who simply offer services to international clients
Creation of a new visa for digital nomads and remote workers
Digital Nomads, Could Have Easier Access to Spanish Residency
The process would involve a 1-year residence permit with the possibility of renewing for 2 more (and so on) as long as the initial requirements continue to be met.
Latinamericans To Seize Opportunities
"Those who known how to take advantage of the ties that exist between the countries of Ibero-America can celebrate: The opportunity is gigantic. 20% of the income of the 10 largest companies in Spain come from Latin America," states Forbes Chile.
For Latin American entrepreneurs the opportunity can open the door for global expansion with Spain as a gateway.
"Entrepreneurs from Latin American countries can find in Madrid the gateway to the rest of the world, to attract not only clients, but also investors and talent from other places," says María Benjumea, founder of Spain Startup.
This is something that is made easy for software companies that provide software as a service (Saas), as they do not limit their market size to on-site operations, strict regulations, or time zones.
Common Language and History Ties are a boost, but There's a Learning Curve
Lupina Iturriaga, founder and CEO of the Spanish fintech Fintonic which operates in Chile and Mexico, assures that "as much as we speak the same language, you have to adapt and move with the regulation. Although in Spain we have known each other for many years, I go to Mexico every month: My team is Mexican, there are some applications that can work the same way but processes need reviewing, changing, training."
"Neither Europe nor Latin America are a common market and many times we refer to them as if they were the same thing," Juan de Antonio, the co-founder and CEO of the unicorn Cabify, told Forbes at a round table with journalists in Madrid. "There are many difficulties to cross the pond and after crossing the pond. We must understand the borders that exist in the region, especially those of us who face a challenge of a large volume to be relevant at a global level. We are not cohesive markets, we are markets separated in size and focus."
Latin American Investors
According to the Panorama of Spanish Investment in Ibero-America 2022 report, presented by IE University, 77% of companies operating in Latin America plan to increase their investments in the region this year, compared to 20% who want to maintain them and the 3% who plan to reduce them.
A trend in demand is open innovation initiatives and startups ready to tackle problems that would take them longer to fix internally by accelerating, investing, or even acquiring them.
Fifty-three percent of Spanish companies operating in the region claim to have imported a product or service developed in Latin America to Spain, reports Forbes Chile.
Ley de Startup
The official publication of the law is pending, as are the exact requirements to apply. There is enthusiasm in the Latin American entrepreneurial sector. The new law would facilitate the path to obtain residence in Spain for telecommuters through new visa for digital nomads and remote workers.
---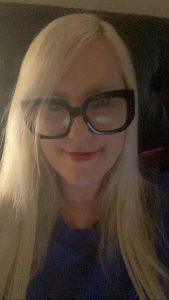 Soledad Quartucci | Latina Republic
Dr. Soledad Quartucci is the founder and CEO of Latina Republic, a 501(C)3 California-based nonprofit organization. Latina Republic is committed to improving the diversity and professional development of storytellers in the media industry as representation matters and affects the stories we tell. Latina Republic makes space for and empowers unheard voices and trains the next generation of leaders in the U.S.