The DR Would Not Join a Military Intervention in Haiti. President Luis Abinader assured this Sunday that, in the event of an intervention in Haiti, the Dominican Republic would not be part of a military force but would offer diplomatic support.
"Rest assured that I will continue doing everything that is necessary to protect our territory and to let the international community know that the solutions to Haiti's problems require a collective international response and are not the individual responsibility of the Dominican Republic," President Abinader speech from Dajabón, October 10, 2022.
The president also warned that he will not accept any asylum settlement in the country, even during a humanitarian situation. He indicated that this can be done in the same Haitian territory.
In Attendance
President Abinader led a press conference in Dajabón, accompanied by the first lady Raquel Arbaje; the Minister of Defense, Lieutenant General Carlos Luciano Díaz Morfa; the Commander General of the Army, Major General Carlos Antonio Fernández Onofre; the director of the Specialized Body for Border and Land Security (CESFRONT), Brigadier General Frank Mauricio Cabrera Rizek; the governor of Dajabón, Rosalba Milagros Peña, and deputy Darío Zapata.
"For a year we have carried out diplomatic actions, since September of last year. In my speech before the United Nations I said that the only way to bring peace to Haiti would be through an international force that would help the Haitian police," he recalled.
Abidaner said the DR would support diplomatic efforts in a pacification initiative. He expressed that a year ago many thought the idea of an international intervention was excessive. But now, a year later, the Haitian people have suffered through many tragedies.
RD Will Only Provide Diplomatic Support
"I hope that the international community will act. The Dominican Republic will never participate in an intervention, but we will assist through diplomacy. We have achieved great progress in that regard and today the international community is truly concerned about this situation," he said.
View this post on Instagram
Haiti's Prime Minister Requests International Intervention
Abinader states that the request for intervention by the Prime Minister of Haiti, Ariel Henry, is "sensible, logical and patriotic."
"In the event that the UN decides to intervene, gangs control 70% of the territory, especially in the south, however, the other 30% is not [under gang control]. They [the UN] can perfectly set up special protection zones in Haiti," he said.
He added that in the event of an intervention in Haiti, the Dominican Republic would close and block its border.
View this post on Instagram
DR Not Open to Asylum Settlements
"Just as we are not going to act in a military way, it is very dangerous for us to receive asylum seekers here in the country. I will not allow this in any way. The greater humanitarian assistance that we are giving to the Haitians is our diplomatic assistance to protect the poor people of Haiti, who are suffering," he emphasized.
He also highlighted that many Haitians who live in the DR and others who arrive are treated in Dominican hospitals.
Humanitarian Aid
"More humanitarian aid cannot be given by any country; no country has given it, as we have given it to Haiti, but in no way will I accept any settlement here, even due to the humanitarian situation there," Abinader said.
Haiti's Crisis, a Regional Issue
He explained that there is now a growing awareness as evidenced in the last meeting of the UN Security Council, where growing concern was expressed about the Haitian problem, which is now considered a regional issue.
For the first time, he specified, CARICOM and the Dominican Republic are acting with unity of criteria on the Haitian issue.
Abinader Tours the Border Fence
Following the press conference, President Abinader supervised the construction of the first stage of the intelligent perimeter fence in Dajabon which, he states, will boost security in the border area and reduce irregular migration.
View this post on Instagram
During the tour, the Director of Plans and Operations of the Ministry of Defense, Brigadier General Rafael Antonio Núñez Veloz, offered explanations about the progress in the construction of said fence.
"This stage contemplates 54 kilometers of physical fence, some 20 watchtowers, some 11 access gates to allow security patrolling in the western part of the fence and also 54 kilometers of road that will allow traffic and be able to obtain a response not longer than 5 or 6 minutes in places where the technology means detect an event," explained Brigadier General Núñez Veloz.
In addition, he indicated, that in pyramid 18 some 2,000 meters of physical fence have already been built.
He maintained that the stage includes 6 sections that go from pyramid 1 in the community of Pepillo Salcedo and concludes in Las Maras, in pyramid 21, with a length of 25 kilometers.
The Director of Plans and Operations of the Ministry of Defense also explained details of the section of the border along the province of Elías Piña.
"In Elías Piña, section 2 includes 4 towers and gates with about 4 kilometers in length. At present, the land is already prepared, filled in and broken down," he said.
View this post on Instagram
He also spoke about the works in Jimaní, where he said there are about 17 kilometers, which are divided into three sections.
"A section of 14 kilometers that goes from pyramid 239 and ends in pyramid 248; another section that goes from pyramid 249 and ends in 250, in the north western part of Lake Azuey, and the other section is 1 kilometer that starts at pyramid 251 right where the international gate between Malpasse and Jimaní is and reaches pyramid 252 and, finally, there is a section of about 8 kilometers that goes from pyramid 311, which is where the line ends in the southern part, and this section reaches the pyramid 204," he indicated.
Apoyamos firmemente el llamado urgente de @antonioguterres de la @ONU_es al despliegue de una fuerza internacional especializada para asistir a la policía haitiana en revertir la crisis humanitaria y de seguridad que sufre ese país. Hay que actuar ya. Haití no puede esperar más.

— Luis Abinader (@luisabinader) October 10, 2022
He specified that in general there are 54 kilometers of physical fence, 20 watchtowers, 11 gates and 54 kilometers of road.
Haití en Español
The international community of Spanish-speaking Haitians, Haití en Español, promotes Haiti in the Spanish language and connects with Haitian citizens residing in Spanish-speaking countries for the union and improvement of Haiti. On October 7th, they tweeted against Haiti's leadership's call for international intervention:
"These sirs have just signed a petition soliciting a military intervention in Haiti. Signed by Ariel Henry and other Ministers. NO TO MILITARY INTERVENTION," said the tweet.
Estos señores acaban de firmar una petición para solicitar una intervención militar en Haití. Firmado por Ariel Henry, y otros ministros.

NO A LA INTERVENCIÓN MILITAR. pic.twitter.com/4cgjvrPbN2

— Haití en Español ® (@Haitienesp) October 7, 2022
They recently spoke out against a new intervention of Haiti, recalling what they assess as failed prior attempts:
"If previous interventions could have improved our situation even a little bit, then intervention would be welcomed. Hundreds of children were violated with over 250 babies conceived by the blue helmets of which 99% were the result of violations. No to Intervention!," the October 8 Tweet read.
Si las anteriores intervenciones habrían podido mejorar un poquito la situación, esta sería bienvenido, pero no. Cientos de niñas e niños violados con más de 250 bebés concebidos por los cascos azules, de los cuáles el 99% son fruto de violaciones. Así que NO A LA INTERVENCIÓN.

— Haití en Español ® (@Haitienesp) October 8, 2022
The community tweeted again yesterday,
"The Haitian people should not have to ask for refuge in any other country. We should have the privilege of living in our homes, in our own land we love so much. The chaotic situation caused by self-motivated ones are causing us to migrate. This is not what we want."
El pueblo haitiano no debemos tener la necesidad de pedir refugio humanitario a ningún país, debemos tener el privilegio de vivir en nuestras casas, en nuestra tierra que tanto amamos. Esta situación de caos creado por los codiciosos que nos empuja a migra, no es porque queremos.

— Haití en Español ® (@Haitienesp) October 9, 2022
Responses on Twitter by those against intervention and those in favor were filled with polar reactions, each side blaming the other for wrongdoings.
DR Builds Up Military and Security
President Luis Abinader reported this Sunday the acquisition and commissioning of robust military equipment to guarantee security on the border with Haiti, including the replacement of 6 Huey II helicopters, 10 new aircraft for reconnaissance and surveillance, as well as the creation of a Air Force Southern Command in Barahona, among other measures.
This provisioning is complemented by the updating and modernization of radio aid equipment for air navigation, a new control tower and lighting system at the San Isidro Air Base.
The new equipment includes 21 armored personnel carriers and 4 anti-riot trucks to modernize the Dominican Republic Army fleet. The armored vehicles, the largest acquisition of this type of vehicle by the Dominican governments since 1961, are of the latest generation, of the URO brand, Vamtac ST5 model, with the capacity to transport 9 troops and are equipped with automatic weapons for self-defense.
The president announced that the equipment measures are accompanied by provisions aimed at improving the living and working conditions of the soldiers who provide services along the border line, such as the members of the 10, 11, 14 and 16 battalions of Infantry, who starting next month will receive an extraordinary monthly incentive of RD 3,500 (three thousand five hundred pesos), in addition to their current salary and benefits.
Abinader stated that these actions are necessary to control the entry of undocumented immigrants, to protect the border, to formalize commerce to the benefit of both the DR and Haiti and emphasized, "these measures are necessary due the instability of the neighboring country of Haiti."
The UN's Role in International Peace and Security
Under Chapter VII of the UN Charter, the Security Council can take enforcement measures to maintain or restore international peace and security. Such measures range from economic sanctions to international military action. The Council also establishes UN Peacekeeping Operations and Special Political Missions.
Peacekeeping
The United Nations states that Peacekeeping has proven to be one of the most effective tools available to assist countries to navigate the difficult path from conflict to peace. Peacekeeping operations get their mandates from the UN Security Council; their troops and police are contributed by Members States; and they are managed by the Department of Peace Operations and supported by the Department of Operational Support at UN Headquarters in New York.
On October 9th, President Abinader urged ONU to act, "We firmly support the urgent call by Antonio Guterres of the UN for the deployment of a specialized international force to assist the Haitian police in reversing the humanitarian and security crisis in that country. The time to act is now. Haiti can't wait."
---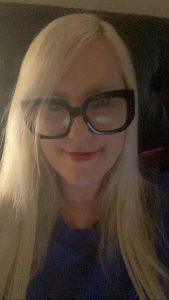 Soledad Quartucci | Latina Republic
Dr. Soledad Quartucci is the founder and CEO of Latina Republic, a 501(C)3 California-based nonprofit organization. Latina Republic is committed to improving the diversity and professional development of storytellers in the media industry as representation matters and affects the stories we tell. Latina Republic makes space for and empowers unheard voices and trains the next generation of leaders in the U.S.