Gustavo Petro Announces Subsidies for Mothers Heads of Households. The plan aims to mitigate hunger through monetary transfers to mothers who are heads of households.
The Colombian Head of State announced the launch of the program on November 8. State support will benefit around 1.2 million women through a subsidy of 500,000 pesos per month, according to a report by El Cambio.
En uno de los sectores más deprimidos de Cartagena encontramos que muchos hogares en situación de pobreza extrema no están recibiendo ayuda por parte del Estado.

Concentramos nuestros esfuerzos en garantizar que los recursos del Estado lleguen a quienes más los necesitan. pic.twitter.com/LXZxOMzO4T

— Cielo Rusinque Urrego???? (@cielo_rusinque) November 9, 2022
The transfers will be made to select mothers who are heads of households and mothers with children in early childhood. The measure seeks to assist vulnerable families in the poverty line, (354,031 pesos per month), and guarantee the feeding of children in need.
Después de presidir la Mesa Extraordinaria de Equidad, hoy damos inicio al programa que beneficia a madres cabeza de hogar con 500.000 pesos mensuales. Esta es la primera medida para superar la pobreza.

— Gustavo Petro (@petrogustavo) November 8, 2022
The initiative is among the government's strategies to prevent the challenges of the winter months, which have affected more than 195,000 families and 193,000 hectares of crops.
Prosperidad Social
Prosperidad Social has been tasked with designing and implementing public policies to overcome poverty and social equity. By the year 2030, Colombia plans to eliminate extreme and multi-sectoral poverty.
Prosperidad Social is the agency of Colombia's National Government that seeks to establish policies, general plans, programs and projects for assistance, care and reparation for victims of violence, social inclusion, care for vulnerable groups and their social and economic reintegration.
To achieve this purpose, the department works in coordination with the Comprehensive Care and Reparation Unit for Victims, the Colombian Institute of Family Welfare and the Historical Memory Center.
In recent days, the director of the Departamento de Prosperidad Social, Cielo Rusinque, stressed that the Ingreso Solidario (solidarity income) would only be valid until the end of this year while subsidy programs would continue for mothers who are heads of households.
Regarding the transfers from Familias en Acción, Rusinque has said that the legal channels are being studied to manage an extension of an amount for households that receive approximately 170,000 pesos, so that they can receive up to 500,000 pesos and thus also be able to exceed the poverty line.
The Departamento de Prosperidad Social is expected to lead this initiative. As of now over a million women will benefit from this program, reports Portafolio.
The Presidency of Colombia is expected to expand the information on how these subsidies will be accessed and who will be the first beneficiaries.
This announcement is added to the changes that Petro announced regarding the Solidarity Income established by the past government of Iván Duque during the Covid-19 pandemic.
"The Solidarity Income ends this December 31. We are going to transform it into what remains of the year in such a way that a single mother who is the head of a family, a mother of boys and girls, can receive 500,000 pesos a month,"

Gustavo Petro.
Petro's leadership has emphasized the importance of working towards a more equal society.
---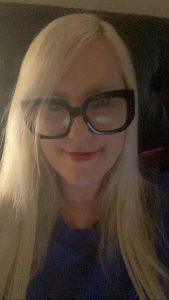 Soledad Quartucci | Latina Republic
Dr. Soledad Quartucci is the founder and CEO of Latina Republic, a 501(C)3 California-based nonprofit organization. Latina Republic is committed to improving the diversity and professional development of storytellers in the media industry as representation matters and affects the stories we tell. Latina Republic makes space for and empowers unheard voices and trains the next generation of leaders in the U.S.