Foreign Affairs
Joint Communiqué
Presidents Lula and Biden spoke by phone this Monday (01/09)
Published on 01/09/2023 19:20
Presidents Lula and Biden spoke by phone this afternoon. President Biden conveyed the United States' unconditional support for Brazil's democracy and the will of the Brazilian people, expressed in Brazil's last elections, won by President Lula.
President Biden condemned the violence and attack on democratic institutions and the peaceful transfer of power. The two leaders pledged to work together on issues faced by Brazil and the United States, including climate change, economic development, peace and security.
President Biden invited President Lula to visit Washington in early February for in-depth consultations on a broad common agenda, and President Lula accepted the invitation.
The communique was published by the Government of Brazil.
---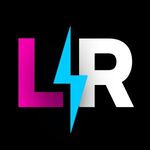 Latina Republic is a reporting, research, and advocacy publication advancing human rights in the Americas. Latina Republic fills the void in coverage of urgent social, political, environmental, economic and gender inequities affecting the Americas. Latina Republic's mission is to inspire humane policies that fortify relations between the U.S. and Latin America. Our work is guided by peaceful international relations focused on solidarity. We believe asylum and seeking refuge is a human right. Our work envisions a world where neighboring countries are seen as partners, and immigrants and refugees don't have to live in the shadows. Our goal is to advance peaceful dialogue by highlighting local perspectives that don't make it into the mainstream news. Our vision is that this knowledge will assist all stakeholders in solving regional problems.