Women Deprived of Liberty Learn Emotional Skills
Women deprived of liberty will participate in talks on emotional self-care before they are discharged from jail in Uruguay.
This Thursday the 25th, the cycle of talks "Emotional Tools for Self-Care" began, delivered by the Mides Care team and aimed at women deprived of their liberty.
The objective is to prepare them for their graduation "with resilience to face society," explained the director of that sector, Florencia Krall. The first workshop took place in Unit No. 5 of the women's INR. Later, they will be extended to the whole country.
Preparing to Exit the Penitentiary System
In a statement by the Director of Care at Mides, Florencia Krall, explained that the talks are meant to provide opportunities for people released from the penitentiary system.
The workshops' aim is to strengthen emotional skills for women who are about to graduate from the penitentiary system.
"They are part of a comprehensive care system through which the women will also be able to receive scholarships for childcare to support them with their first job," said Krall, "the cycle of talks will strengthen tools for self-care," explained the director.
"The topics will support them in their reinsertion in the labor market and society, in search of opportunities, in education, and in caring for their children," explained the director.
The program works across governmental departments within a framework of opportunities. Once the system has been fully implemented in Montevideo, the plan is to expand it throughout the country, reaching new units to include women with children, and other groups.
"The talks are voluntary," said Krall. The staff that work in the prisons are also invited, since the government recognizes that the staff working in jails have a great emotional and labor toll.
"The tools for emotional care are designed with all of them in mind," announced Krall.
The talks focus on emotional tools, starting with emotional intelligence.
The purpose is "to provide support and generate an exchange," stated the head of the Ministry of Social Development (Mides), Martín Lema, in dialogue with Presidential Communication.
? Los talleres estarán dirigidos a las mujeres privadas de libertad, próximas al egreso, y su temática será definida según la demanda de las propias mujeres. pic.twitter.com/AqyDXNwSKU

— Sistema de Cuidados (@cuidadosuy) May 25, 2023
Lema also pointed out that the Secretary of State seeks to provide job opportunities to those people who are close to leaving the penitentiary system or have already left.
Lema explained that the initiative seeks to offer containment and tools "that allow full freedom." He also considered that what brings freedom is having mechanisms to be able to decide and choose alternatives through second chances.
Krall, meanwhile, reported that the Care Directorate is working together with the Support for the Released program, (DINALI) on a project to strengthen instruments for people released from the penitentiary system.
The National Directorate of Support for the Released (DINALI), under the Ministry of Social Development, aims to reinsert adults who leave the penitentiary system back into society. The management provides training courses, monitors the graduates and maintains a job bank, through which job opportunities are managed.
As part of the actions package, the program includes socio-educational inclusion scholarships (BIS) for the care of dependent minors during the first job opportunities and a cycle of talks on emotional tools for self-care.
"A special day! From giving conferences and workshops in academic, health or business sectors, today I did it in jail. More than 100 women listened, cried and hugged, but most gratifyingly, they believed in themselves and their opportunities,"  Josefina Krall, Director of Care at MIDES, Uruguay, Lawyer Mag. in Emotional Intelligence. Prof. Adj. in UDELAR, Founder, Fundación Humaniza Josefina.
She added that the workshops will provide inputs so that women are prepared for their graduation, with resilience to face society, the labor market, educational opportunities and care for their children.
The first talk was held in Unit No. 5 of the National Institute for Rehabilitation (INR) for women. Later, they will be extended to the entire country.
When asked about the important topic of work for the soon-to-be graduates, Martín Lema, Minister of Social Development had this to say:
"Work is being done, on the job market front, for the day they recover their freedom. The ministry seeks to be a support system, to provide support, because leaving the prison system, with just a bus pass, is not freedom. What does reinstate freedom is having tools to be able to decide. The ministry seeks to provide those much-needed second chances that we all need to get ahead."
---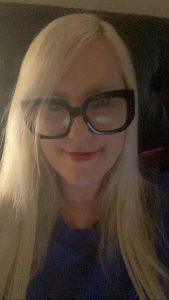 Dr. Soledad Quartucci | Founder
Latina Republic is a reporting, research, and advocacy nonprofit organization advancing human rights in the Americas. Latina Republic fills the void in coverage of urgent social, political, environmental, economic and gender inequities affecting the Americas. Latina Republic's mission is to inspire humane policies that fortify relations between the U.S. and Latin America. Our work is guided by peaceful international relations focused on solidarity. We believe asylum and seeking refuge is a human right. Our work envisions a world where neighboring countries are seen as partners, and immigrants and refugees don't have to live in the shadows. Our goal is to advance peaceful dialogue by highlighting local perspectives that don't make it into the mainstream news. Our vision is that this knowledge will assist all stakeholders in solving regional problems while strengthening ties.