Colombia Celebrates its Independence
A thousand men and women are expected to parade in San Andrés this July 20 in honor of the Colombian people
In celebration of Colombia's 213 years of Independence Day, a grand military and police parade will be held in San Andrés on July 20, 2023. More than a thousand men and women from the Public Force will showcase their skills in various specialties.
The parade in San Andrés Isla will commence at 9:00 AM, following a route along Avenida 20 de Julio from Plaza de Bolívar, then continuing along Avenida Colombia until turning onto Newball Street, concluding at the Coral Palace. The parade, spanning approximately two kilometers, will be a demonstration of national sovereignty, patriotic love, and respect for the Military and Police Forces.
For the first time in history, the Colombian Navy will lead the parade, in honor of the Naval Bicentennial celebrated this year. They will pay tribute to those who protect the blue of the flag by leading the procession.
Simultaneously, in the country's capital, nearly nine thousand men and women will participate in a special parade starting at 11:00 AM. The parade will take place along Avenida Boyacá, from 153 to 127 streets on the north-south road, with road closures from 170 to 116 streets.
#20JPorLaSoberanía
Hoy hacemos presencia en San Andrés, junto al Presidente @petrogustavo, los ministros y el cuerpo diplomático para celebrar una fiesta por la soberanía. pic.twitter.com/SD3u1mioMY

— Álvaro Leyva Durán (@AlvaroLeyva) July 20, 2023
During the military parades, the soldiers from land, sea, and air, along with the Police, will demonstrate their diverse capabilities, including humanitarian and military demining, urban and rural anti-terrorist special forces, anti-kidnapping and anti-extortion units, Lancers School, pilots, marines, cadets, ensigns, students, cabin boys from various military training schools, mounted and horse-riding units, military personnel injured in the line of duty, historical and period uniform displays, coast guard, anti-explosives, river combat, air and space operations command, among others.
The parade will also feature components from the Naval Fleet, Military Aviation, amphibians, the National Center for Personnel Recovery, as well as vehicles, boats, and aircraft that will grace the streets and skies of Bogotá and San Andrés.
To ensure smooth proceedings, district mobility authorities will implement road closures from early hours, and people are encouraged to plan their movements accordingly.
This year's central parade will take place in the archipelago, symbolizing Colombia's sovereignty over its maritime space, with borders in Caribbean waters shared with Nicaragua, Costa Rica, Haiti, Honduras, Jamaica, the Dominican Republic, and Panama, as well as Costa Rica, Ecuador, and Panama in the Pacific Ocean.
The Military and Police Forces have invited the population to display the national tricolor flag on their windows and balconies and wear the Colombian National Team shirt on the day of the parade as a gesture of support and patriotic love.
---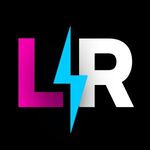 Latina Republic is a reporting, research, and advocacy nonprofit organization advancing human rights in the Americas. Latina Republic fills the void in coverage of urgent social, political, environmental, economic and gender inequities affecting the Americas. Latina Republic's mission is to inspire humane policies that fortify relations between the U.S. and Latin America. Our work is guided by peaceful international relations focused on solidarity. We believe asylum and seeking refuge is a human right. Our work envisions a world where neighboring countries are seen as partners, and immigrants and refugees don't have to live in the shadows. Our goal is to advance peaceful dialogue by highlighting local perspectives that don't make it into the mainstream news. Our vision is that this knowledge will assist all stakeholders in solving regional problems while strengthening ties.